As my children moved out of the house my significant other and I moved to a smaller apartment. At first it was a bit hard to adjust to the smaller living space, but over time we found some amazing ways to design and decorate our new home. In some ways it even became better than our previous one!
I would love to pass on this knowledge I have acquired, as I know it can help a lot of people out there. The key is finding the right balance between functionality, comfort and style. Follow these 10 decorating tips and you will make the most of the space you have, while still letting your personality shine through.
Carefully Delineate Separate Areas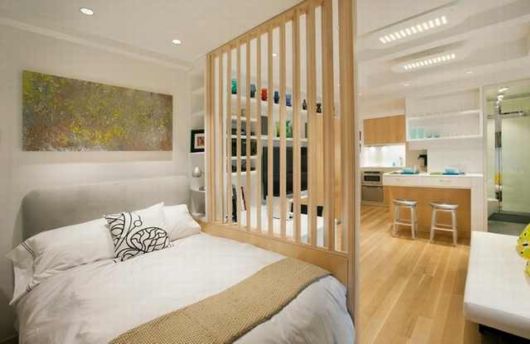 Do your best to define separate areas of the house and give each one a specific purpose. Put coat hangers and shoe racks by the door to round off your entryway. Place a buffet between your kitchen and dining areas for easy serving and extra storage space. Don't be afraid to let things like plates or hobby items help separate the space, it works well and it adds a lot of "you" to the house.
Use Duel-Purpose Furniture
Every inch counts in a small living space so make the most of the room you have. Rather than trying to work your space around your furniture, focus on buying pieces that will work with you and serve more than one function. A bed can be folded into a sofa for watching TV, a hollow ottoman can be used for storage and a dining table can have built-in drawers for dishes and cutlery.
Rethink Unused Spaces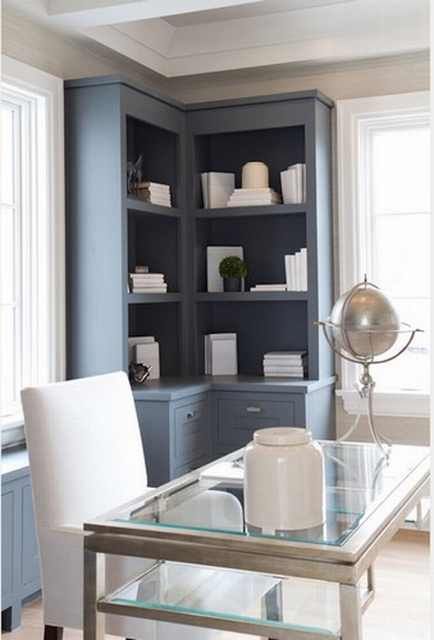 It can be easy to get stuck in a certain way of thinking after living in the same space for a long time. You need to be able to challenge yourself to look around and identify the ?dead spaces? in your house. I'm sure you will find you have some unused corners and blank walls, so try to find ways to use those spaces to your advantage.
Go Vertical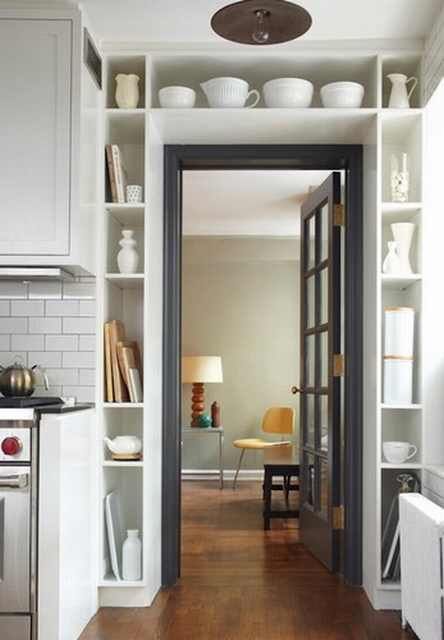 When you think about the best way to make use of a space, it?s critical to think vertically as well as horizontally. Tall, narrow and independent storage systems are your best friends when trying to get the most storage out of the least amount of space. High storage solutions can also work great as dividers between two separated areas of the house.
Use an Organization System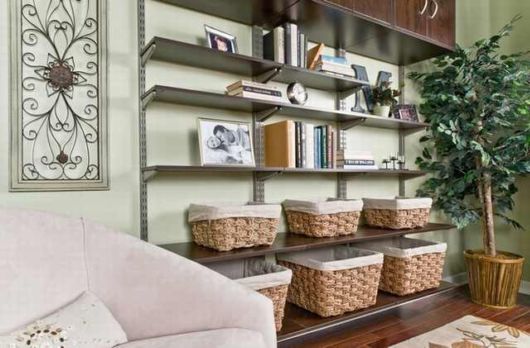 In a small space every little bit of mess looks like an out of control disaster. Set a goal for yourself to return items to their proper places immediately after using them. All the storage in the world will not be helpful to you, if it?s so messy inside that you cannot tell what?s being stored.
Use a Light Color Palette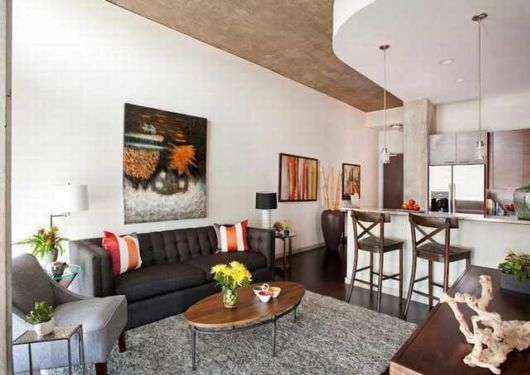 Rich, dark colors have a tendency to make spaces appear smaller to the eye, while light shades open things back up. Focus on three colors, two light shades that decorate the majority of the space. Then, add in one darker color to ensure things stay visually interesting. Use this principle on your furniture, your walls and you decorative items.
Add Curves to the Apartment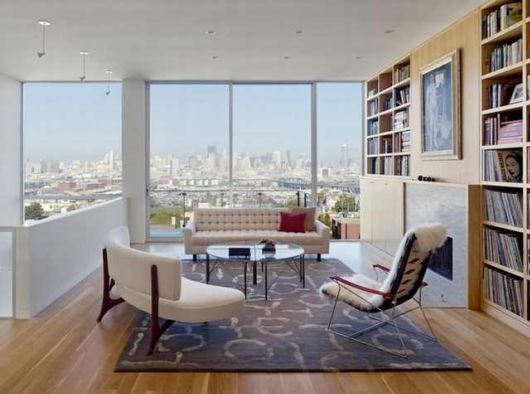 Most small apartments tend to be box-shaped, so use your furniture to add some curves and make it feel much bigger. Round furniture will keep things from looking too monotone in a box shaped house, and they are usually much smaller. Once you?ve found pieces that suit your needs and your personal style, make sure to add to those curves by using similar shapes in your accessories. This great design tip works wonders all the time.
Layers Add Depth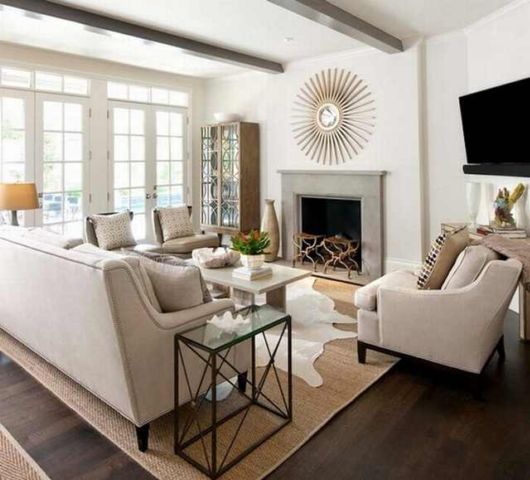 Small spaces lack depth but that is a problem you can easily fix. Shadow boxes make excellent wall decorations, more pillows on the sofa and bed will make is more appealing and cozy and any flat space can be used as a flowers stand. It?s important to note that layering is not just about piling things. It?s also about creating contrast so do your best to use different materials, textures, and patterns.
Embrace the Floating Design Trend
Large furniture pieces can make a small apartment seem closed-off and suffocating. Incorporating some "floating" elements into your design can open things up by allowing the eye to travel all the way through the space, while still providing the same functionality. Floating shelves can used instead of a big bookcase and a floating sink can give even your tiny bathroom a more open feeling.
Throw Things Away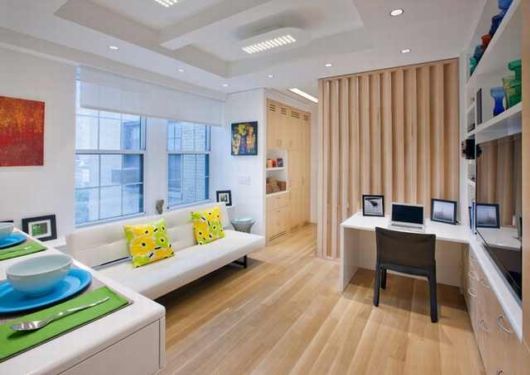 When you live in a small house there is far less room for all of your unused items to hide. Once or twice a year, make an effort to go through your possessions and revaluate what you really need. You?ll be surprised how many items are less than necessary and how much clearer your home looks once you?ve finished.