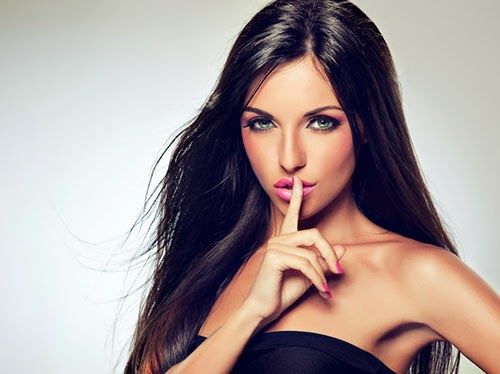 Ever since the Tag button was introduced to Facebook, we all started worrying about our photos. We examine each and every tagged photo of ourselves closely to see whether it?s worthy of Facebook or not. We check our messy hair, the size of our butts, and even our runny eye-liner and accordingly decide whether we?re keeping it or untagging it. Here are 10 makeup tips that will ensure better pictures:
1.Apply makeup in Natural Light: indoor lighting can often mislead you and therefore resulting in over blushing or over powdering. Lighting is key when it comes to applying the right amount of makeup.
2.Use Yellow Powders: when it comes to photography, translucent powders and shimmery powders reflect light and therefore shine too much in pictures, that?s why yellow powders are the best.
3.Use flat colors: aka Mattes. Matte colors are ideal for not having shimmer and therefore not reflecting light onto your face.
4.Black Kohl and Mascara: most of us can?t leave the house without our Kohl pencil. Experts suggest using dark kohl and mascara to give contrast and make your eyes pop.
5.Blush and Bronze: without prominent cheek bones, your face will look pale and washed out in every picture. Red/pink shades for the apple, and earth tones (brown, bronze, golden, copper) for the cheekbones.
6.Lipstick: don't skip it. Lipstick adds contrast to the picture, especially when it?s one of the fashionable lipstick trends for this season. Try fluorescent orange, fushia, and Scarlett red.
7.Conceal your concealer: inadequately blending your concealer is one beauty blunder you should avoid. Using a concealer that is much lighter than your skin tone will only result in a grey under eye area. Look for a dark liquid concealer, and blend it with a light-colored loose powder.
8.Stay away from smokey eyes: avoid shadows over your face, especially under the lower eye lid. When facing the camera, look forward and chin up.
9.Bright Eyes: eliminate all red lines caused by stress by using eye drops (like Visine).
10.Highlight your features: using a bronzer, highlight your cheek bones and outer corners of your forehead and using a highlighting white shimmery powder highlight the front of your nose and brow bone.
Now that you have the basic tips to get you picture perfect, just remember; your smile is the most important thing about the picture.