Of all the things in our homes that need cleaning, walls can be the toughest to clean and, especially, keep clean. The tiling behind my stove permanently looks like a Jackson Pollock painting. At least tiles can be wiped down with some water and cloth. There's nothing like that feeling of dread when you step into your house and see a muddy paw print, or hand print, on your clean white wall. With these recipes and tricks that you can put together at home, you can say good bye to that sense of dread, and have your walls looking as good as new in no time.
1. All Purpose Vinegar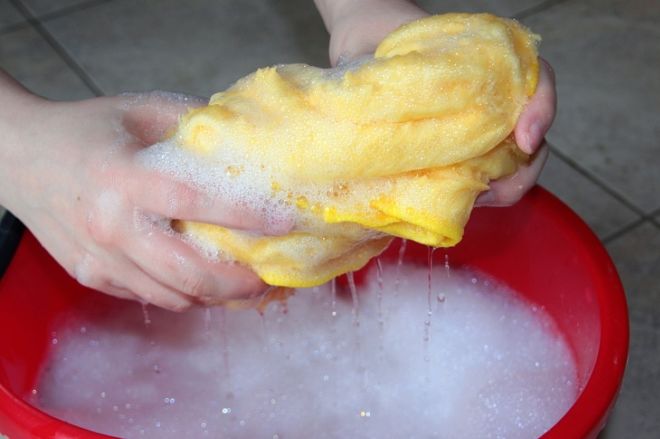 Vinegar is an extremely versatile chemical composition. It's great for cleaning bathrooms, and sinks, but it can also be an ideal wall and floor cleaner, especially so if your walls are made from more heavy-duty materials.
By mixing 3 and a half cups of white Vinegar with half a gallon of water in a bucket, you get a solution that's perfect for scrubbing out even the most messy stains on your walls.