5. Cleaning Crayon Marks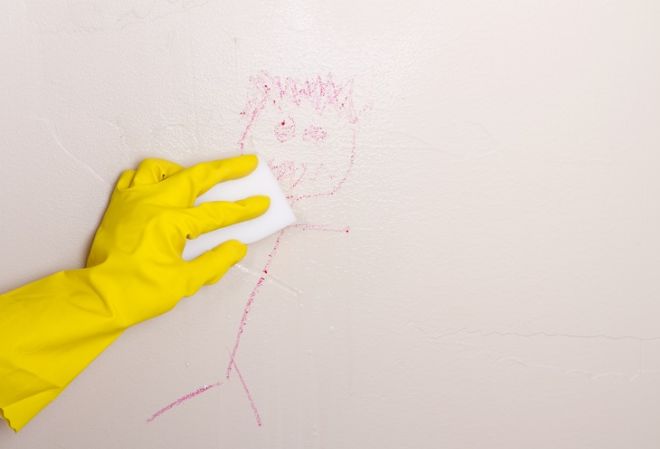 Anyone with kids will be familiar with the intense task of trying to scrub crayon markings off the wall. Once you get past the instinct to frame that piece of wall and send your child to the nearest art prodigy school, the wall still has to be cleaned. Most attempts to get rid of it end up just spreading the color more. Next time, just try using a normal pencil eraser, scrubbing gently in a circular motion. Art gum can also be very effective.
Once the bulk of the wax is off, a normal sponge or baby wipes can take off the last of it. If all else fails, non-gel toothpaste is a great option to try.