Looking for a way to organize your messy closet or bathroom? While the internet is full of useless 'hacks', how many of these would you actually use? While most of these hacks seem like a good idea, getting them done requires a lot of time and money to completely redesign the messy areas of your home. So, if you're on the search for easy and effective organizational tips, these tips will keep your home tidy. Without breaking a sweat or breaking the bank, give these simple, realistic hacks a try.
In the Bathroom
1. Shower Products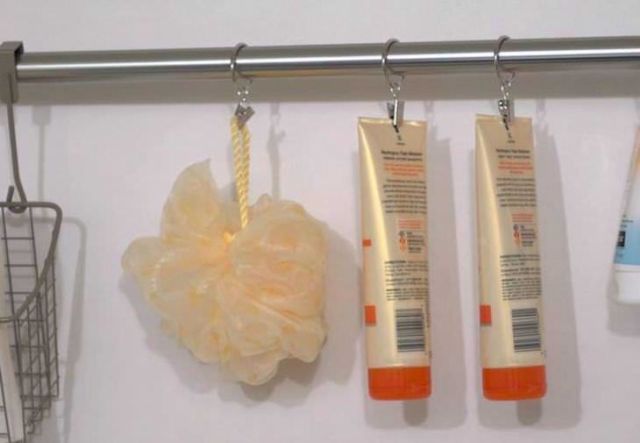 Got limited shower shelf space? Organize your products by installing an extra shower road and some clips to hold your products like face wash, soap holders. and loofas.
2. Bathroom Countertop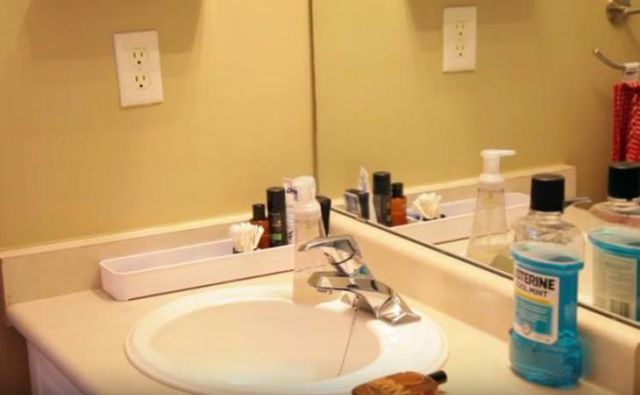 It's easy for the bathroom counter to get cluttered. So implement a system that will keep the area clear, while at the same time making them easy to access. Trays, which can be bought from the Dollar Store are a quick, cheap way to make everything look put-together without the effort.
3. Towel Storage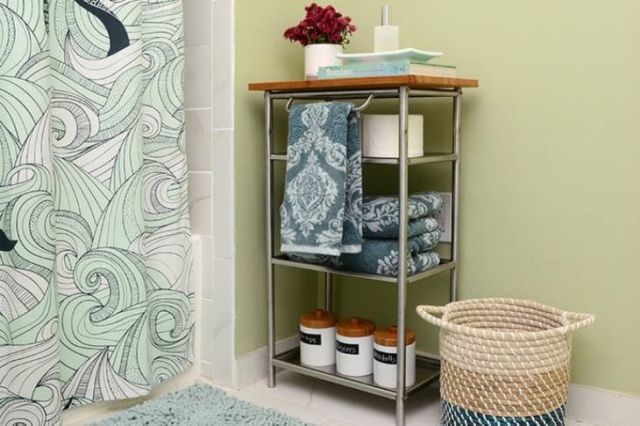 Towels are an essential bathroom item. But storage in the bathroom can be a problem. So, if you don't want to put up a new cabinet or new shelves, opt for a little cart for keeping your towels organized and accessible. Garage sales or stores like Walmart sell such items.
In the Kitchen
4. Tupperware Drawer System

What cupboard gets more unorganized then that which stores your Tupperware? Opt for easy Dollar Store shelves, that will slide out and keep everything together and organized. As an alternative to wire shelves, you could also use large storage bins.
5. Pots and Pans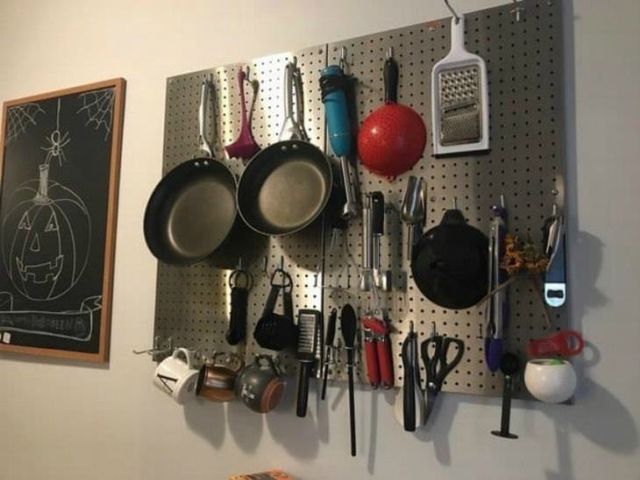 Struggling to keep your pots and pans in order? Try using one of your kitchen walls instead. Simply hand up a pegboard onto an empty stretch of wall space for a stylish and easy way to hang pots, pans, and other kitchen utensils.
6. Refrigerator Condiments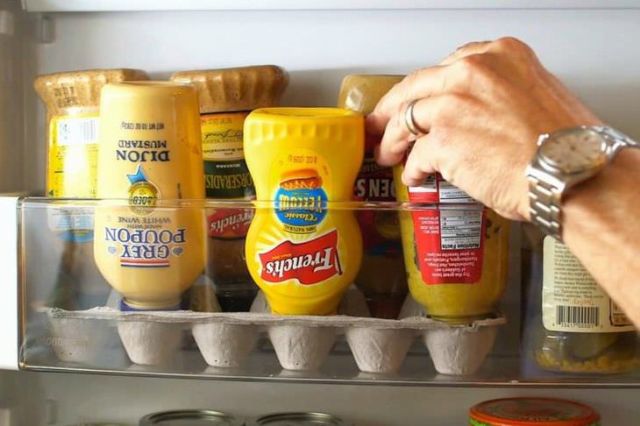 Keep your refrigerator shelves organized with this cheap, quick and effective hack. An empty egg carton can easily be transformed to keep your shelves organized and mess free.
7. Cooking Spices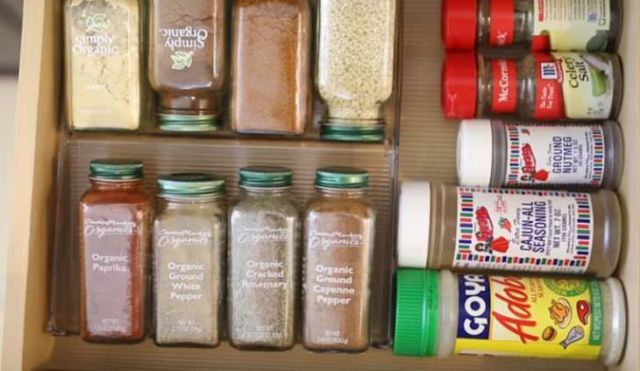 Cupboard space is often limited. And more often than not, it is taken up by dozens of spices. This organization hack is easy to set up. All you need is some plastic insets and an empty drawer to create an organized spice section.
In Your Bedroom
8. Bureau Drawers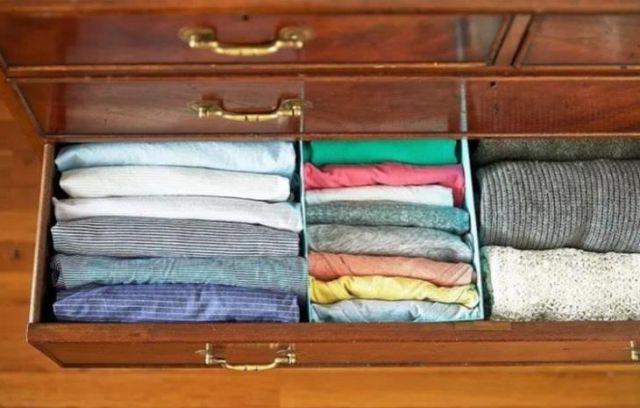 We'd all love to open up our bureau drawers and see rows of easy-to-see, color-coordinated clothes. For an effective method to storing your t-shirts and jumpers, store your clothes in a vertical position.
9. Jewelry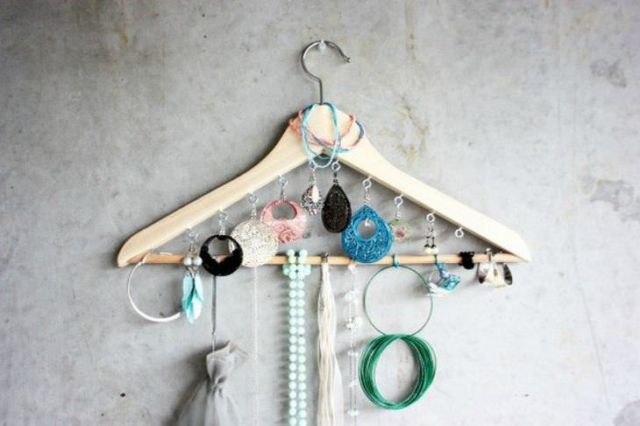 Got a lot of necklaces, bracelets and dangling earrings that you don't know where to store? When jewelry gets messy, aside from looking untidy it could also ruin your favorite accessories. So instead of opting for an expensive organizer, keep everything untangled by storing them onto a hanger which you can hang on your bedroom wall.
10. Shoes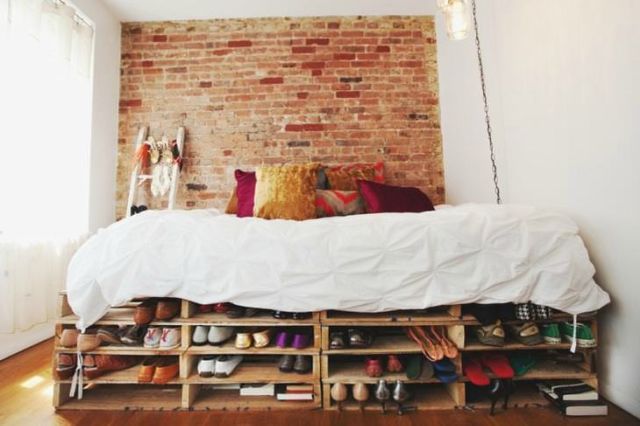 Limited closet space can be quite a problem, not just for clothing, but for storing shoes too. Try this under-the-bed storage system to keep your shoes organized and easy to access.
In Your Laundry Room
11. Laundry Sorting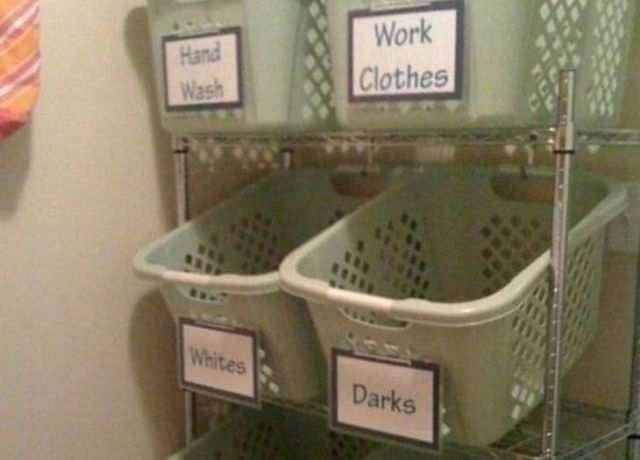 Chores get done a lot quicker when following a system. Use as many baskets as you'll need to organize your laundry. A great idea would be to hang your baskets on these vertical, metal shelves, labeling your containers accordingly.
12. Cleaning Supplies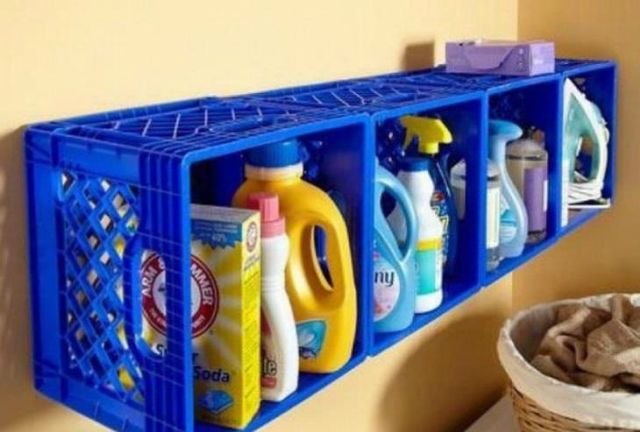 With your laundry baskets sorted, here's an effective way to store your laundry products. Rather than cluttering your laundry room floor, pick up some plastic crates at the Dollar store and hang them along the wall.
13. Drying Space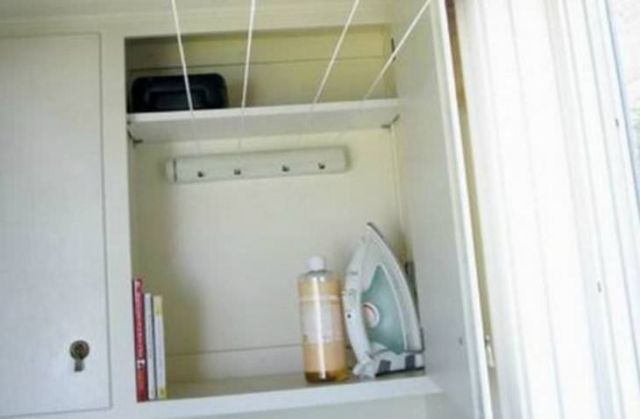 If you're willing to invest around $20 to $30, opt for this retractable laundry line. It's the easiest way to dry delicates without taking up much space. Added bonus? It's easy to clear away once you're done using it.
Essential Cleaning Tips
14. Electronic Cables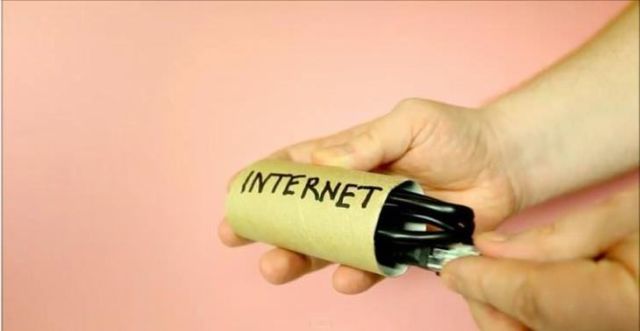 Perhaps one of the most tedious parts of cleaning is trying to get the dirt out of cords for your phone, TV and computer. A quick fix is to store all of your cables using a toilet paper roll.
15. Get Creative About the Space You Use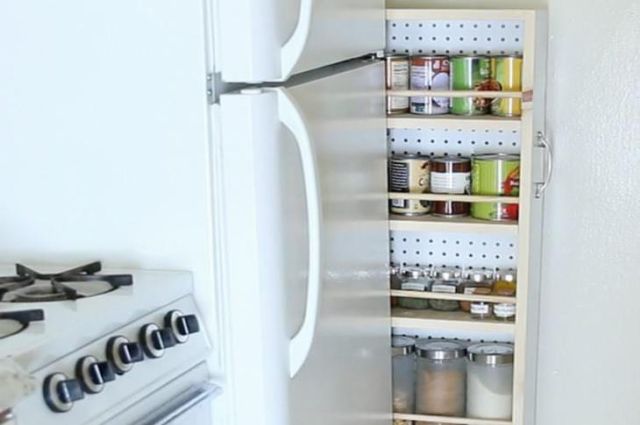 Use up every nook and cranny you have available to store your items, keeping them organized and out of sight.
16. Parents, Give Your Kids "Toy Totes"

Kids can end up with quite a number of toys. But rather then have them scattered all over the floor, use a plastic bin.
BONUS: Never Leave the Room Without Something
Want to keep your home tidy? Keep this rule of thumb in mind: never leave a room without something in your hand. Living this way will ensure that clutter is kept at bay.