6. Instead of standing straight in front of a camera, move your body slightly to the side and step back with one leg. This will render the picture more alive and dynamic.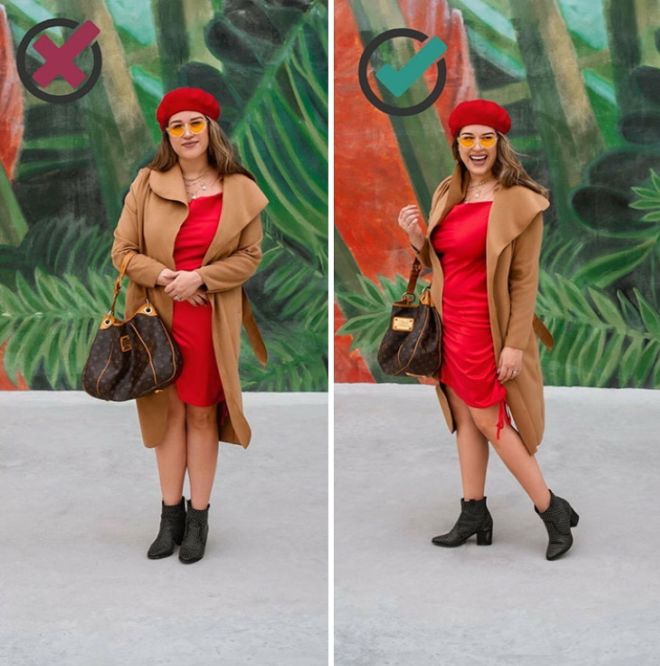 7. Take advantage of the surroundings and interact with them. In this photo, the bridge railing serves as a prop, and it adds interest to the resulting picture.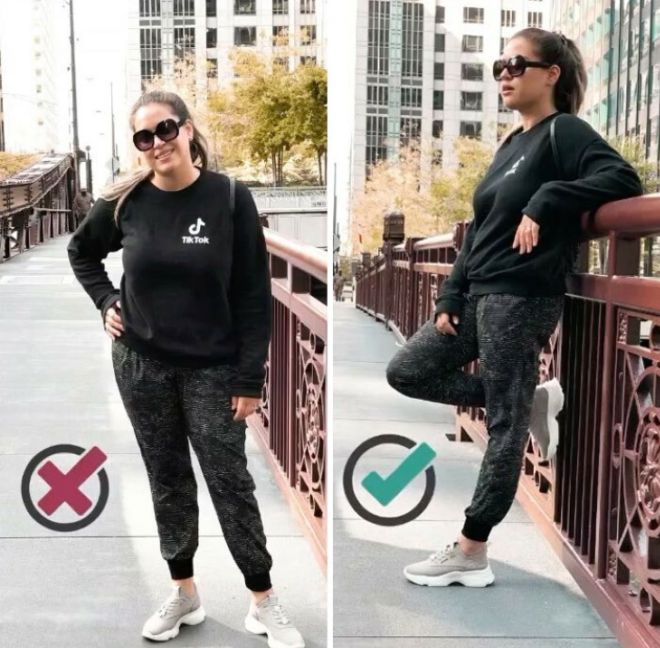 8. If you want to look taller and slimmer in a photo in which you are sitting, raise your heels slightly, and remember to sit up straight.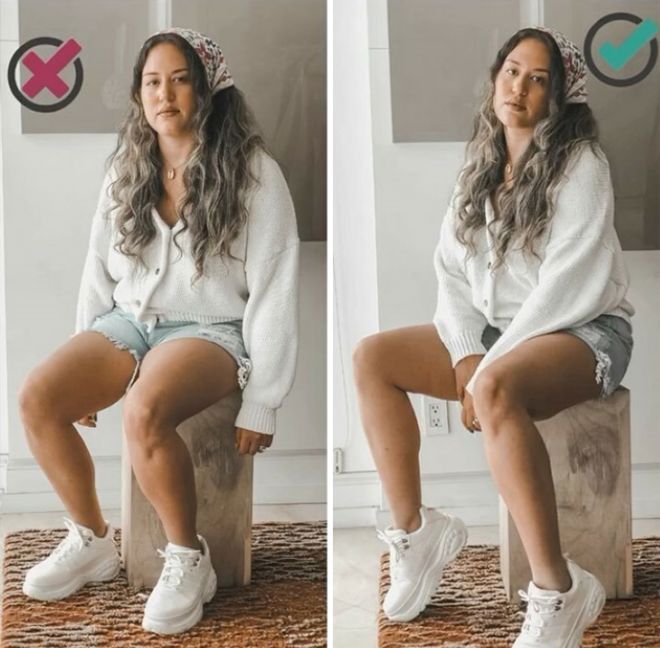 9. If you're wearing a garment with interesting details, remember to show off those details in the picture. In the photo on the right, the emphasis is on the leg cutout, for example.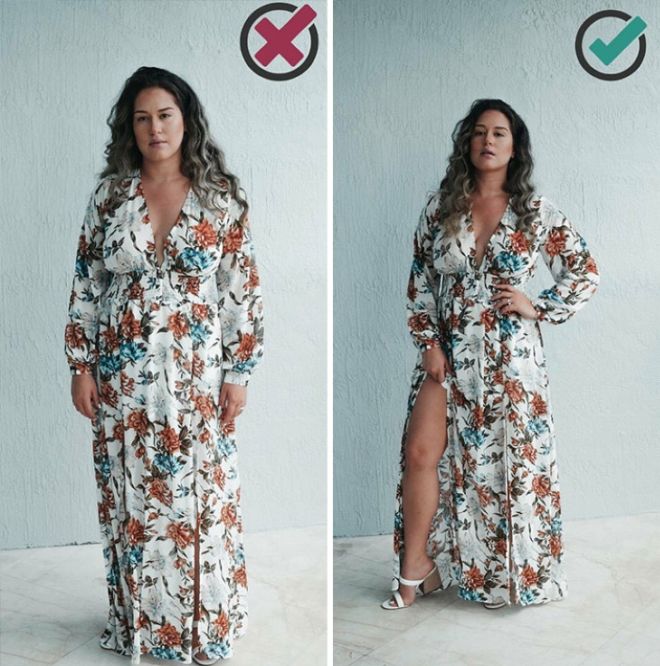 10. And lastly, get comfortable with the camera. Let the photographer follow you around as you interact with other people and objects. This is sure to upgrade even the most boring family photo!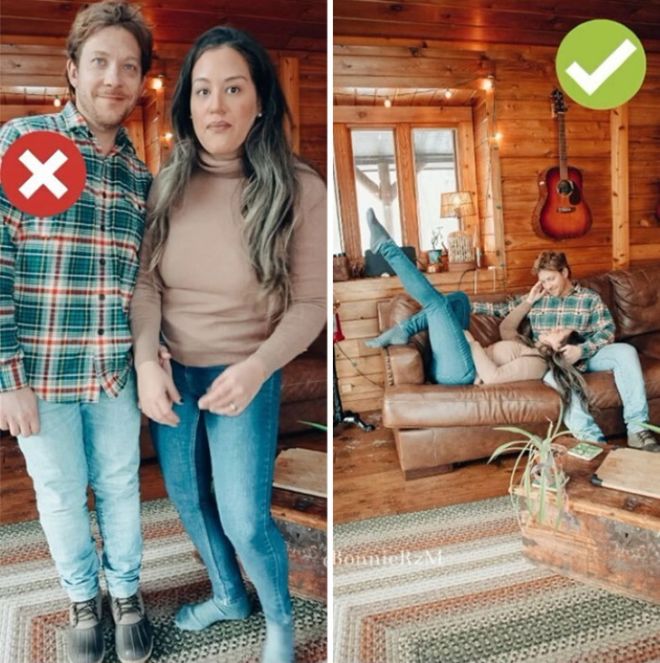 See more posing tips and tricks on Bonnie Rodriguez Krzywicki's Instagram page and Facebook page.