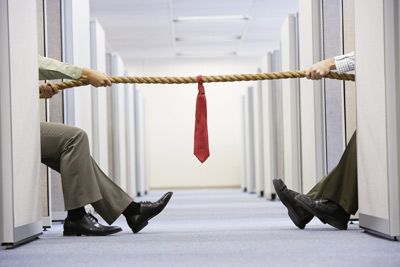 One of the penalties for refusing to participate in politics is that you end up being governed by your inferiors," said the great Greek philosopher Plato. One may call it the art of diplomacy, buttering, backbiting, earning brownie points etc. But if you want to survive and excel in this highly competitive and complex corporate world, you can't ignore office politics. However, it's an indisputable truth that office politics is in other words a sacrifice of self esteem and many argues that people involved in this contribute very little to the organization. But there are some simple ways to deal with it to remain unhurt.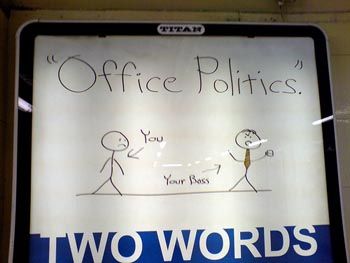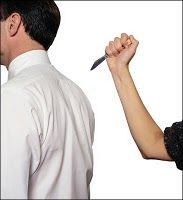 1. Be a team player: Being a good team player is attained at the point of realization that the company and the team come before you. Outperforming in a team project lifts your morale, which obviously increases your chances of being promoted. Personal attitude matters a lot here. Not everyone in the team can be your good friends, never a possibility. What counts is your professional maturity of not voicing your difference against another while at work.
2. Be a good observer: There is no excuse if you miss to observe what is happening around you and how things are done in your organization. Observation means involvement too, rather an indirect participation. Here you should try to find out what are the values of the company and how are they enacted? What is the process of decision making? What is the risk tolerance level? You will get an accurate idea about the culture of your organization by finding out the answers for the above questions and thus you can design your style of work in your organization.
3. Be a good communicator: Communication doesn't only mean that you talk and develop a good rapport with everyone around you. Rather, it's how you let everyone know what you have achieved in a con vincible manner. But at the same time, a fallacy of exaggerating your success or taking undeserved credit for your role in teamwork will land you to neck-deep office politics. A good communicator creates friends and a makes even enemies talk good about him – he is the master of diplomacy.
4. Respect all: Respecting your subordinates is as important as your superiors. While you shower your boss with countless salaams and behave with people working under you or co-workers in an autocratic manner with the wrong notion of positional hierarchy, you can never expect respect from anyone. In the heavily complex professional and personal relationship web in an organization, you never know to whom someone might be connected.
5. Manage your own behavior: You got to be calm and cool at times of tensions. Refrain from gossiping, questionable judgments and spreading rumors. Grow beyond interpersonal conflicts. You should never compromise on your integrity. Professionalism and work ethics should be the basis of your actions. Above all, you should be extremely careful when revealing things to others – never blindly rely on confidentiality.