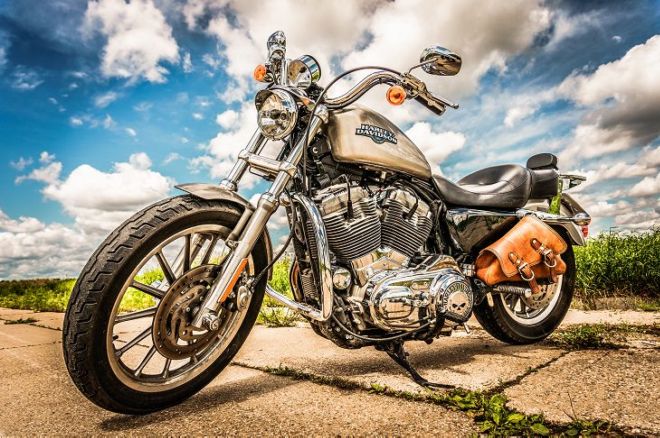 No one forgets their first. Buying a motorcycle for the first time is a step into the unknown, full of excitement and anxiety in equal amounts, but a day you'll never forget. Hopefully, you'll remember it for all the right reasons; maybe it's the start of a new chapter in your life or the realization of a long-held ambition. You certainly don't want to remember it because you made the wrong decision and bought a motorcycle which wasn't the right one for you; your bike needs to suit your lifestyle, your size and how you want to ride. To help you avoid buyer's remorse, here are some of the key factors to consider before signing on the dotted line.
Choosing a Motorcycle That Fits
Once you've settled on the right type of motorcycle, it's essential that you buy one that matches your height and strength. Motorcycle dealerships will be more than happy for you to sit on several different models until you find the right bike for you. You should be looking at the weight distribution from side to side as well as the distance from seat to foot and hand controls. You shouldn't need to be on tiptoes to hold the motorcycle up as this is dangerous; you should have both feet flat on the ground.
New or Used?
Buying a new motorcycle is often the dream for many motorcycle enthusiasts; you may be attracted by the prospect of a motorcycle that will run perfectly and includes a warranty. They're big advantages, but they come with a price. If you are set on a new model but concerned about the upfront cost, then you may want to consider a loan. While loans for cars come into the Auto loans category, for motorcycle loans, you'll need to find specialized lenders.
If you're sticking to a strict budget, a used motorcycle can often be a better option for a beginner. A lot of starter riders have the odd scuff and tumble as they get used to their new machine and it makes more sense to get this phase out of the way on a less than perfect model. If you do choose to buy a used bike, be sure to get all the service records and get it checked over by an independent mechanic before you commit.
Types of Motorcycle
There are several types of motorcycle to choose from and, just to add to the confusion, each type has its own set of sub-types and variants. Note: "CC" refers to cubic centimeter and represents the size of a motorcycle engine.
• Regular or Standard
Some people regard these bikes as the originals. Motorcycles have evolved over time to meet a lot of different specific purposes, but the regular motorcycle is a great all-rounder. You can load it up for a long trip, add a windscreen or backrest or simply use it to run errands around town. Standard motorcycles are available in sizes ranging from 250cc to around 1,200cc but, depending on your size, a good size for a beginner is 500cc to 700cc.
• Cruiser
A cruiser is one of the easiest bikes to ride so is a very popular choice with beginners for that reason. You're sat low to the ground, and it delivers smooth power rather than aggressive acceleration. If speed is important to you, there's a sub-group called the power cruiser. Another big attraction is that these bikes look like they're straight out of a movie. Cruisers are available in sizes from 250cc to 2,000cc ground pounders, but a beginner is usually recommended to start with 1,200cc or smaller.
• Sport
Sport motorcycles are all about speed, delivering 200 horsepower and 200mph which can easily outrun most supercars. Sport bikes aren't usually recommended for beginners, but some manufacturers are producing less powerful sport bikes which look like the real deal but are easier to handle.
• Dual Sport / ADV
Dual-sport bikes are also called ADV or "adventure bikes" as they are great for everyday riding and can be taken off-road. Renowned for being sturdy, fuel efficient and a lot of fun, they make a very popular beginner's bike and are available in sizes from 250cc to 1,200cc. If this is your first bike, a 650cc dual-sport is a good starting place.
• Touring
A touring motorcycle is designed for long-distance riding and are usually quite big and heavy. They can be customized with accessories like GPS, heated seats, windscreen, stereo, and saddle bags to make them the perfect travel companion. These bikes aren't a common choice for first-timers as a smaller standard bike can also be loaded up for travel and is easier to control.
• Electric
Electric motorcycles are a relatively new addition to the market but offer a lot of benefits for the beginner. For example, they have much lower running and maintenance costs than gas-fueled motorcycles and deliver a smooth, speedy ride. They are on the pricier side, however, and will need to be recharged after around 100 miles which make them not such a great choice for long distance trips.