Don?t you just hate it when you buy a whole lot of food, only to have it spoil because you didn?t feel like eating it then and there? These 16 tips will show you how to save both money, time, and frustration by making the most out of your ?old? food.
1. Too-Ripe Bananas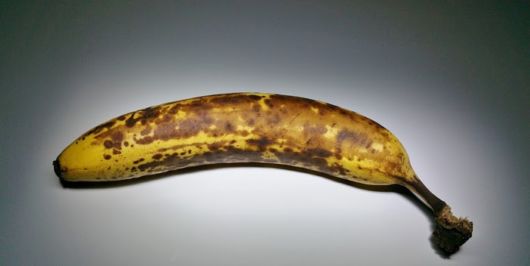 When bananas are almost black, they may be too ripe to eat, but they?re perfect for making banana pancakes and banana bread. However, if you don?t feel like making any banana-related dish, you can put them in a Ziploc bag and leave them in the freezer for a later date.
2. Watermelon Rinds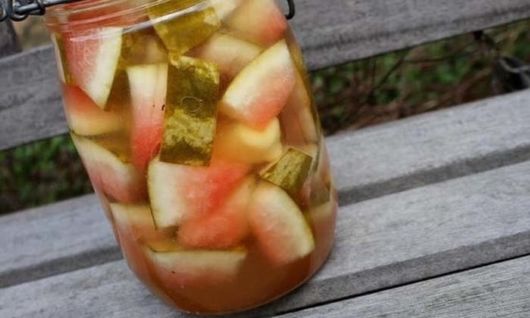 Watermelon is the perfect summer treat, but did you know that you shouldn?t throw away the rinds? Boil 225ml rice wine vinegar, 125ml of water, 1¼ tablespoons of salt, 100 grams of sugar, some peeled ginger, and if you want ? a whole star anise, then add the rinds for the last minute of cooking. Then transfer it all to a clean, sealable jar and let it sit for a few hours.
3. Coffee Leftovers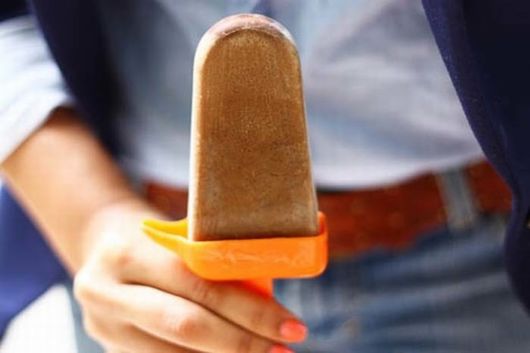 You brew a pot of coffee in the morning, but end up pouring some of it down the drain? Use the leftovers to make delicious coffee popsicles: mix 2 cups of coffee with 2/3 cup of condensed milk, as well as 1½ tablespoons of unsweetened cocoa powder. Then pour the mixture into popsicle molds and leave it in the freezer overnight.
4. Pickle Juice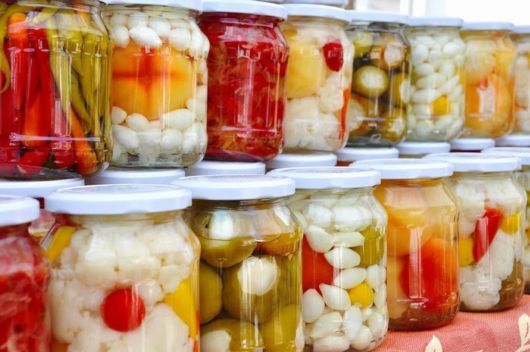 If you bought pickles in the store, don?t throw away the juice, you can use it to pickle any other thing for free.
5. Meat Leftovers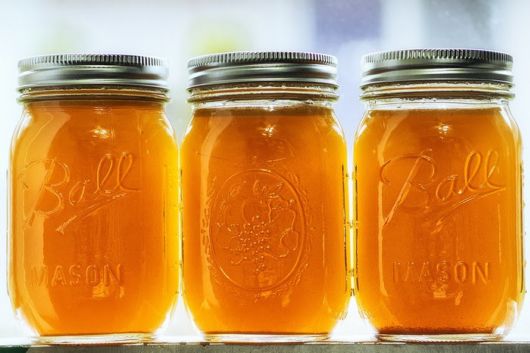 If at the end of the meal you see that the steak or chicken bones have some meat left on them, don?t throw them away. Instead, put them in a pot with water and prepare some beef/chicken stock.
6. Mushy Vegetables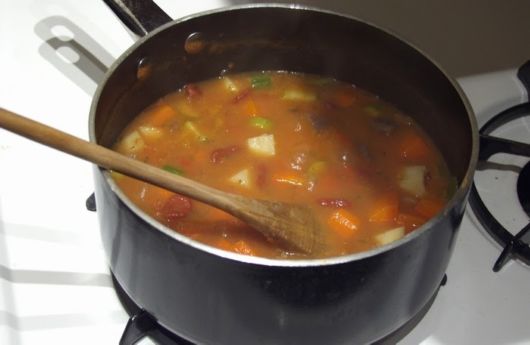 If your old vegetables are getting mushy, but they?re still not rotting, throw them all in a big pot and make vegetable stock.
7. Vegetable Tops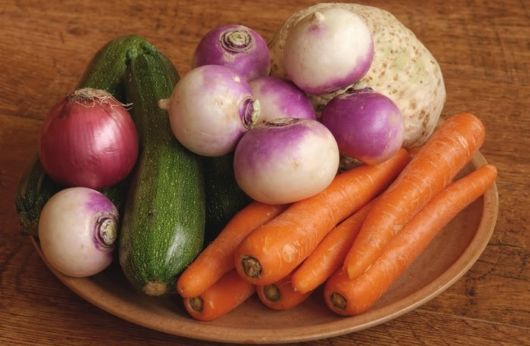 If you throw away the tops of your veggies, you?re wasting perfectly good food. The tops are edible and often contain a lot of nutrients. You can eat them raw, or sauté them.
8. Bacon Grease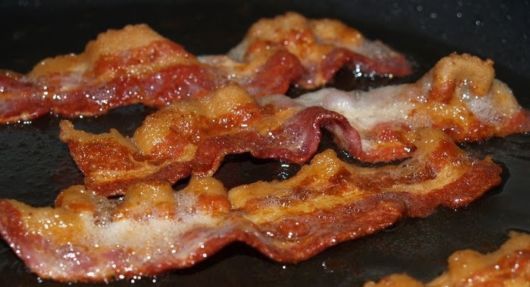 Save your bacon grease and use it when frying breakfast foods (omelets, etc.) for a delicious, savory taste.
9. Stale Bread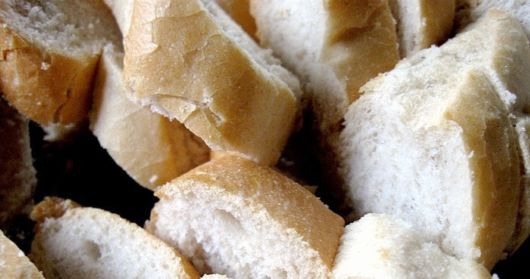 Before you throw that bread away, why not turn it into croutons? Dice the dry bread. If it is a bit too dry, put it on a baking pan and warm it for about 10 minutes until the surface becomes very dry. Put a pan on a medium to high fire and melt a little butter. Put the bread dices in the pan and mix until all the sides begin to turn brown. When the bread has been toasted, remove from the fire. If you do not plan on using the croutons right away, let them cool and, only then, put them in storage.
10. Stale Potato Chips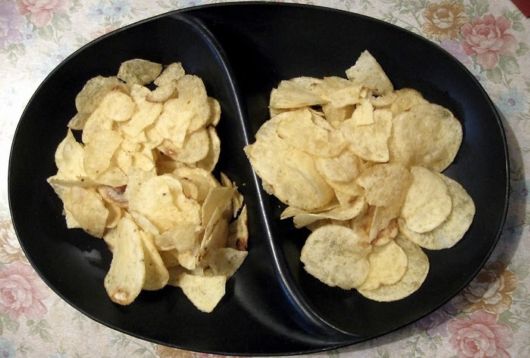 If your potato chips have gone stale, crush them and use them to bread chicken with an egg wash.
11. Broccoli Stalks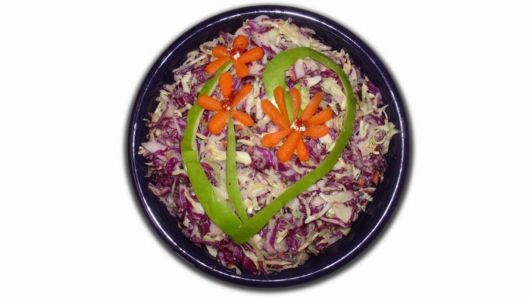 Why buy coleslaw when you can make your own? Chop those leftover broccoli stalks and enjoy a different-yet-delicious coleslaw.
12. Onion/Celery/Carrots on Their Last Leg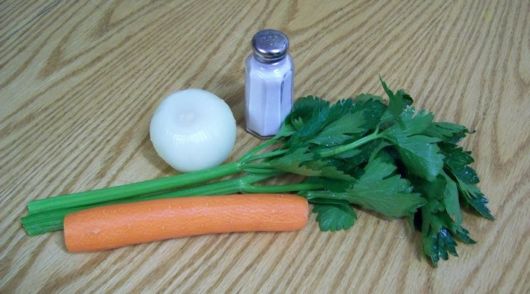 If you think your carrots, onions and celery are on their last leg, chop and place them in Ziploc bags, remove all the air you can and then freeze them.
13. Potato Skins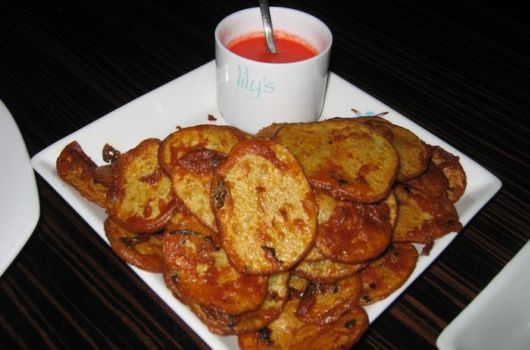 If you spent time peeling potatoes, don?t let the skins go to waste. Fry them, or roast them in the oven for delicious, crunchy chips.
14. Apple Cores & Skins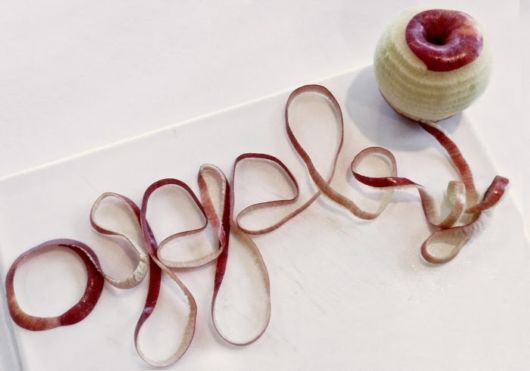 You can use apple cores and skins to make jam, and if the apples are getting mealy, you can add them to coleslaw for some extra tanginess.
15. Leftover Herbs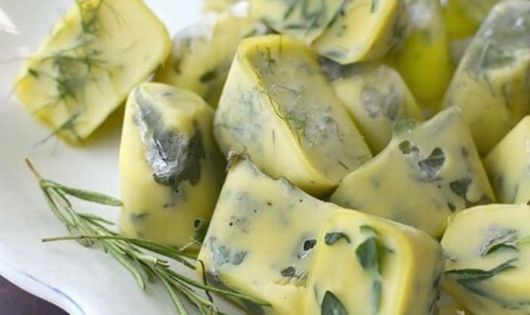 If you hate seeing fresh herbs wilt away in the fridge, toss them into a blender with some olive oil, and then freeze them in an ice tray for quick and easy seasoning.
16. Pumpkin Seeds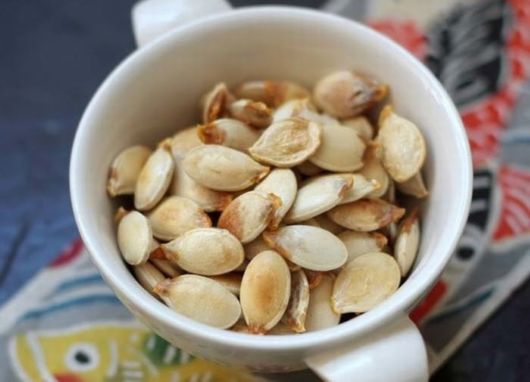 If you?re carving pumpkins, don?t throw away the seeds, they?re incredibly healthy. Instead, follow our instructions on how to roast these delicious little morsels.