Sweeping valleys, majestic mountains and lush forest terrain, these 10 stunning trails are a hiker's paradise. Take caution though, the list features only the most iconic, dramatic and beautiful hikes – none of these routes are necessarily easy to tackle. Nevertheless, the challenge is part of the fun, and their breathtaking scenery make them well worth the effort.
Tour de Mont Blanc, France

The highest mountain in the European Union has long lured hikers. The trail begins and ends in Chamonix, France and passes through magnificent valleys that extend into France, Switzerland and Italy, as well as through several picturesque alpine villages, including Courmayeur, Italy. The hike covers a total of 105 miles, and along the way, you may rest up in accommodations that range from high-end resorts, to dormitory-style hostels.
Laugavegurinn, Iceland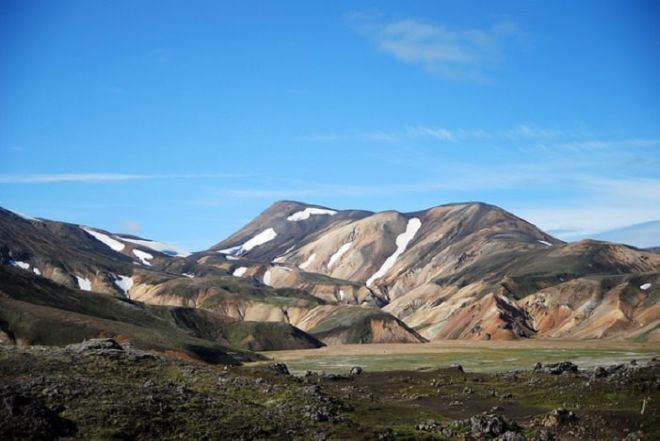 Landmannalaugar – Hrafntinnusker trail. Flickr: Jenny Salita
Spanning 55 kilometers, Laugavegurinn is Iceland's most popular hiking trail – one that offers a great variety of landscape. The hike will typically last four days and en route you will happen across mountains in almost every color of the rainbow, imposing glaciers, hot springs and plenty of rivers and lakes. However, anyone looking to hike this route should book their accommodation well in advance – the trail only offers six huts. Alternatively, you may choose to stay at one of the campsites located at the huts, although reservations are still necessary. As for the track's difficulty? That depends entirely on weather conditions.
John Muir Trail, USA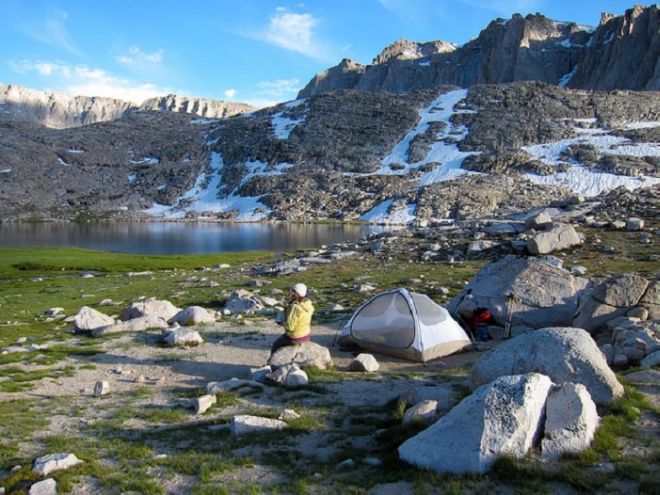 Guitar Lake on John Muir Trail. Flickr: Miguel Vieira
The John Muir Trail is a 211-mile world-famous hike that stretches from Yosemite Valley to Mount Whitney (the highest peak in the US). For most of its length, it overlaps the Pacific Crest Trail, a 2,650 mile hike that spans from Mexico to Canada (more on this magnificent hike below).
The Angels Landing Trail, USA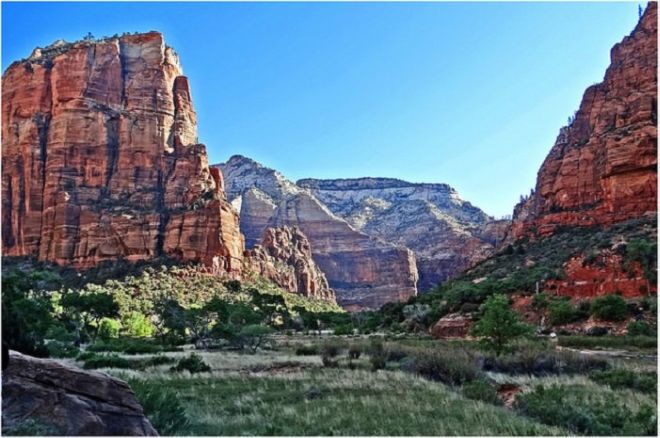 Along the Virgin, Zion National Park, Angel's Landing Trail. Flcikr: Don Graham
The Angels Landing is one of the most famous and thrilling trails that takes hikers through the majestic scenery of Utah's Zion National Park. For the most part, the path includes narrow ridges with deep chasms. In fact, most hikers use chains for assistance before ending at the top of Angel's Landing. Nevertheless, while it may be hard to scale, the stunning 360-degree-view at the top is incredibly rewarding and will leave you standing in awe.
The Narrows, USA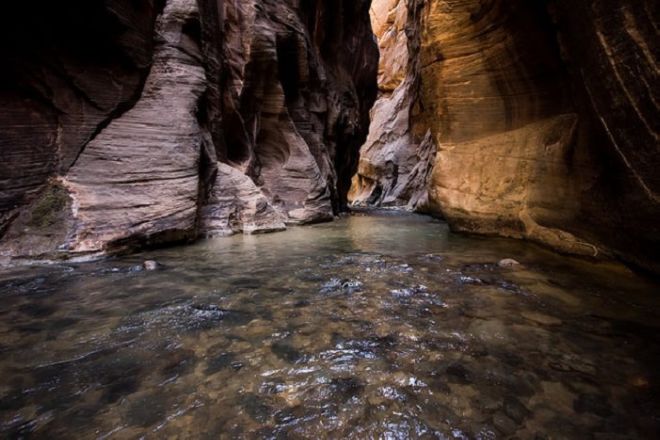 The Narrows, Zion National Park, Utah. Flickr: Mark Byzewski
The Narrows is another popular trail in Utah's Zion National Park, and is one of the world's best canyon hikes. This hike can be tailored to suit any ability level too. However, with the trail being amid the Virgin River, do plan on getting wet. The cool water though, makes this 16-mile hike particularly pleasant during the hot months of summer.