Sarek National Park, Sweden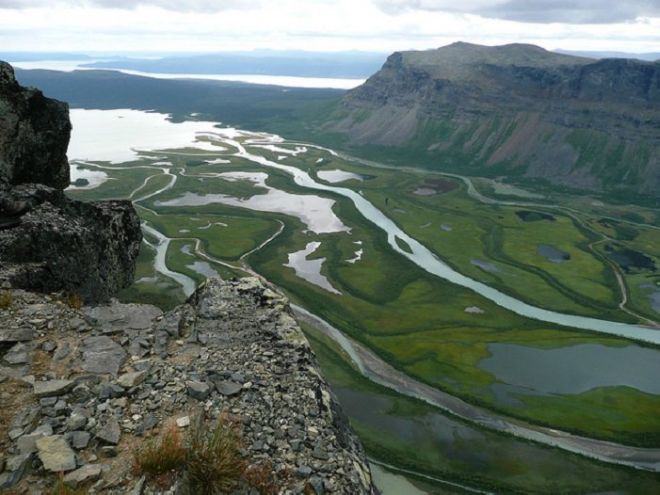 View from Skierfee, Sweden. Flickr: Kitty Terwolbeck
Located in Jokkmokk, Sweden, this park has mountains that rise over 6,000 feet and close to 100 glaciers to explore. The rugged trail also includes narrow valleys filled with rushing waterfalls and views of massive glaciers. It is also known for its wildlife, which includes large elk and many predators.
The Chilkoot Trail, Alaska to Canada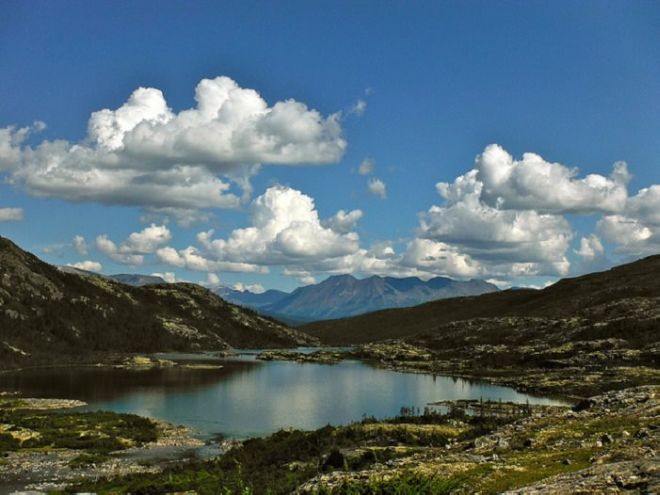 Sheep Camp, over the Pass into Lindeman City. Flickr: Joseph
Trailing from Skagway, Alaska to the Yukon territory of Canada, this historical route was used by thousands of stampeders who made their way to the Klondike, leaving a trail of boom towns and history behind. The hike includes a steep climb through the Chilkoot Pass, filled with miles of alpine scenery.
Tiger Leaping Gorge, China
View of Jinsha River and Jade Dragon Snow Mountain. Flickr: Mulligan Stu
The Tiger Leaping Gorge is one of China's best hikes, allowing visitors to marvel at the Jade Dragon Snow Mountain and the Haba Snow Mountain. The trail can be done in three parts, with the upper, a 9 kilometer trail, being the easiest and the most preferred by tourists. Along the way, hikers can witness cave drawings, offering a historical glimpse into the country. The path is also lined with inns and hotels, offering a comfortable journey throughout.
The Pacific Crest National Scenic Trail, Mexico to Canada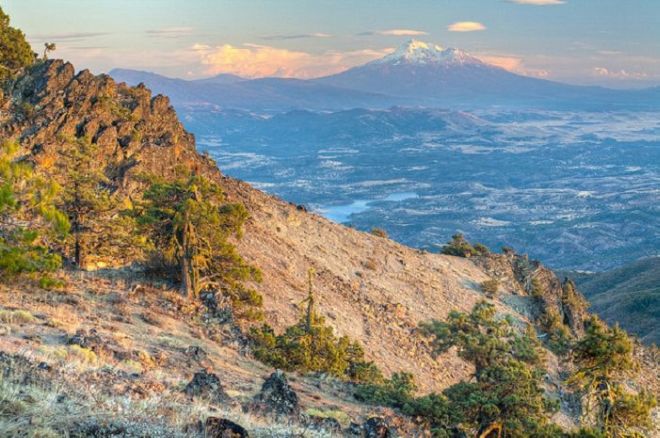 Cascade-Siskiyou National Monument in Oregon. Flickr: Bureau of Land Management
This spectacular trail spans over 2,000 miles from Mexico to Canada, winding along the Sierra Nevada and through the Mojave Desert. The trail, which passes through deep forests and volcanic peaks in the Cascade Range, becomes overlapped by the John Muir Trail (see above) at a certain point.
Torres del Paine National Park, Chile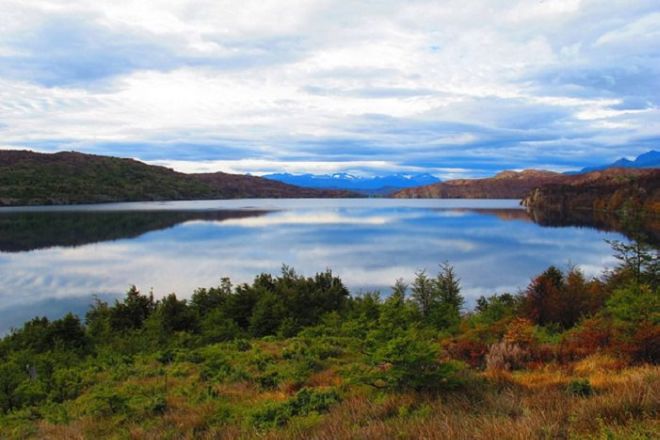 Landscape, Torres del Paine National Park. Flickr: bibliojojo
Located between Cordillera de Los Andes and Patagonian Steppe, this National Park has a 181,414 hectare surface, consisting of a number of trails that take trekkers through the high peaks of Torres del Paine, while passing through awe-inspiring glaciers and glimmering lakes.