Featured below are just a few of the countless magnificent ancient structures that Asia has to offer.
1. Tibet: Potala Palace

Construction of the Potala Palace started in 1645. It stands at 13 stories tall. Inside there are 1,000 rooms, 10,000 shrines and approximately 200,000 statues. Historically, the Potala Palace was the chief residence of the Dalai Lama. Today the Potala Palace is a museum, containing tens of thousands of diverse cultural relics, the very best of Tibetan art, and magnificent wall paintings, which all provide material evidence of Tibetan history. At over 12,000 ft (3,700 meters) above sea level, the Potala Palace is the highest located palace in the world.
2. Bhutan: Taktsang Monastery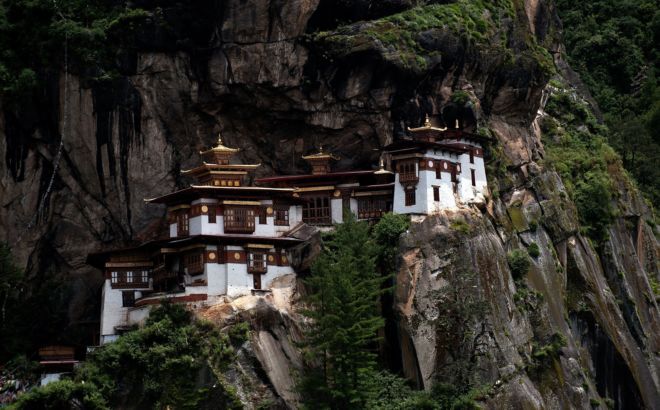 Also known as the Tiger's Nest, the Taktsang Monastery was first built in 1692. This sacred Buddhist monastery is situated on a cliffside about 3,000 ft (900 meters) above the Paro valley. It has an ancient history of occupation by monks, as hermitages. If you decide to go, make sure to bring enough water for the trek. During the day it can get quite hot, so light hiking gear is advisable, however, make sure you have some sleeved clothing packed as people aren't allowed to enter the monastery wearing clothes that reveal too much skin.
3. Burma: Shwezigon Pagoda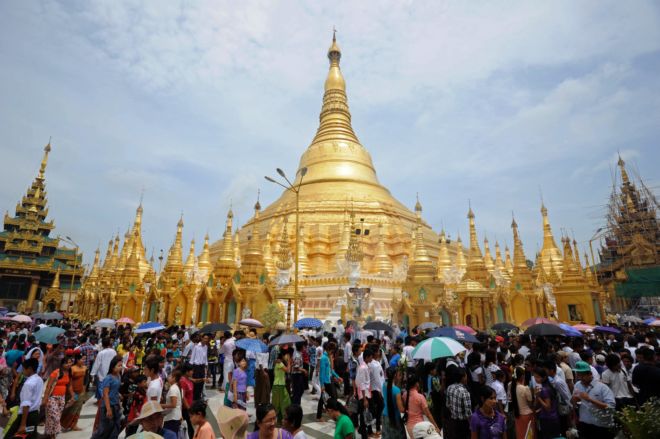 The Shwezigon Pagoda was completed in 1102 AD. The pagoda is believed to enshrine a bone and tooth of Gautama Buddha. Legend has it that King Anawrahta requested the Buddha's tooth relic from Sri Lanka. When the tooth arrived on shore, the king walked neck-deep into the river to receive it. The king decided to enshrine the relic in a pagoda for the benefit of everyone. He placed the relic on the back of his white elephant and said, "May my white elephant bow down at the spot where the tooth relic wishes to reside." And hence, Shwezigon Pagoda is now situated at that very place where the white elephant bowed its head.
4. Thailand: Ayutthaya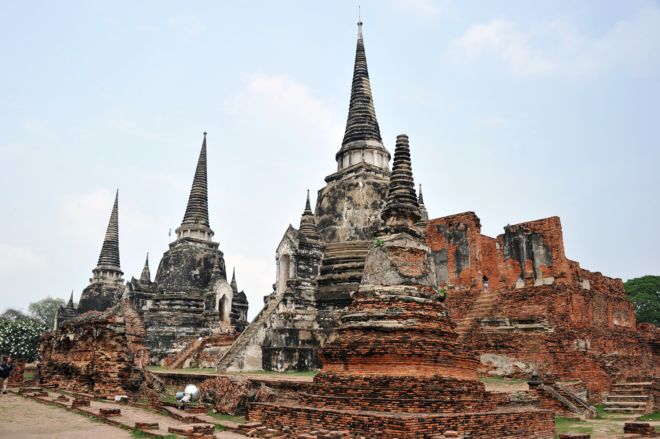 Although not a single structure, Ayutthaya was a Siamese kingdom that existed from 1351 to 1767 and has a collection of magnificent ancient structures. Ayutthaya is the former capital of Thailand, then known as Siam. By the end of the 18th century, Ayutthaya was regarded as the strongest power in Southeast Asia. Located just an hour's drive from Bangkok, it remains a very popular tourist destination to this day.