9. India: Taj Mahal

The Taj Mahal, standing at over 171 metres (561 ft) high, is one of India's most visited tourist destination. It was built by emperor Shah Jahan in memory of his third wife. According to legend, Shah Jahan had planned to build another Taj Mahal in black marble on the other side of the river, however, his plans were interrupted. Employing thousands of artisans and craftsman, the Taj Mahal was completed at around 1653 after about 21 years of construction. It's said that it combines elements from Turkish, Ottoman, Persian and Indian architectural styles. One may also notice that it is perfectly symmetrical from all four sides.
10. China: Forbidden City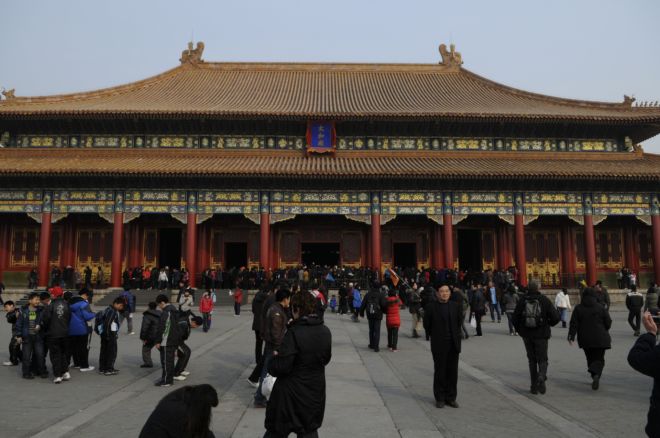 Located in the centre of Beijing, the Forbidden City was the imperial palace from the Ming Dynasty to the end of the Qing Dynasty. The Forbidden City was named such because it was forbidden for any commoner to enter. Built in 1406 to 1420, the Forbidden City consists of 980 buildings and covers 7,800,000 sq ft (720,000 sq meters). Two giant lion status guard the entrance to the inner palace. One has a silk ball under its paw which represents power, the other has a cub that represents life. You may notice that all the rooftops in the Forbidden City are finished with yellow glazed tiles. This color was chosen as yellow was the official color of the Chinese emperor.