11. Palawan, Philippines
Palawan is a region of the Philippines consisting of several islands named after the largest island. Due to its size, the area is characterized by rich wildlife and diverse landscapes: in the northern part of the main island, you can enjoy clear waters, limestone cliffs, white beaches, corals and beautiful sea animals. This part of the island of Palawan is the most popular and the most touristy since the views have not been affected over the years and the weather there is comfortable and pleasant, compared to the south where rains fall during the summer months. For a tropical and unforgettable experience, go to the El Nido area, where there is a concentration of exotic nature that includes rare fish and birds unique to the area. If you want to experience the urban aspect of Palawan, you should visit the city of Puerto Princesa, where you can shop, visit temples and eat in various restaurants where you will find menus with dishes you've probably never tasted. Travel and Leisure magazine has given this island the title of "the most amazing island in the world" … no matter if you are looking for exotic landscapes, tropical animals or just a place to rest and forget your troubles, Palawan is just paradise on earth.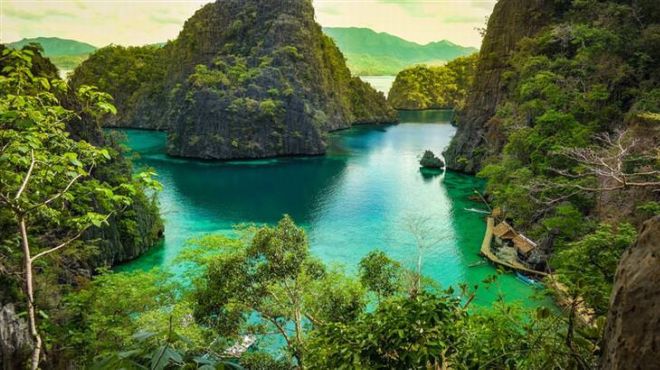 How do I get there? There are international and domestic flights to Palawan that depart from the major cities in the Philippines: Cebu, Manila, and Caticlan. These flights reach a number of destinations within Palawan, including Puerto Princesa, El Nido, and Busuanga. In addition, there are ships that depart from Manila and reach Coron and Puerto Princesa.