7. Whitsunday, Australia
In Whitsunday, as the name suggests, you will find white sand beaches alongside a clear vibrant blue-green sea. In the winter season, you can watch impressive whales as they migrate northward, and any children visiting are sure to enjoy the water parks of the island. Whitsunday is also known for its Great Barrier Riff, which has been declared one of the wonders of the natural world and is inhabited by thousands of species of fish and other sea creatures that you won't see anywhere else. If all this isn't enough, the stunning white, blue and green landscapes of the island will make you rub your eyes and wonder if the spectacular sights before you are indeed real.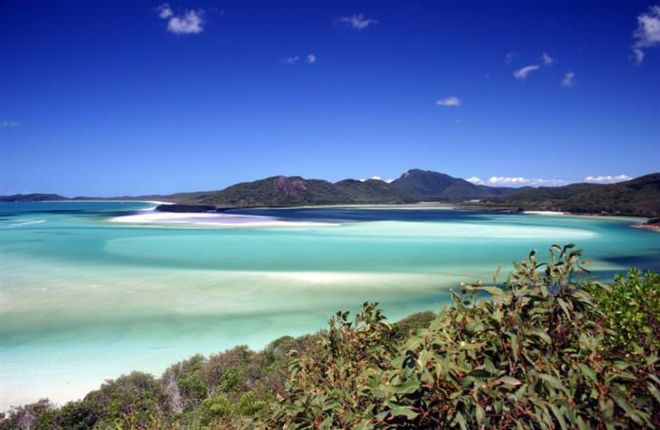 How do I get there? Whitsunday Island can be reached by internal flight from Australia through the cities of Brisbane, Sydney, Melbourne, and Cairns. There is also regular public transport from major cities in Australia to the city of Proserpine in Whitsunday, where you can take a taxi straight into the island.