8. Malbork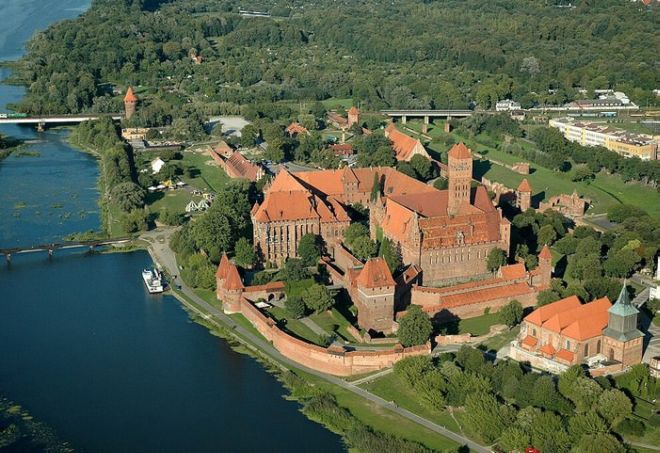 The town of Malbork is located in the north of Poland and offers visitors stunning vistas that seem as if they were taken straight out of a fairytale. Malbork is also home to one of Europe's most beautiful castles, which also happens to be Europe's largest brick and mortar castle. The castle was built in 1274 and is named after Holy Mary – Maria. During WWII the area saw a great deal of fighting, which resulted in the destruction of half of this ancient castle. Despite the extensive restoration work on the castle, the old cathedral remains in ruins.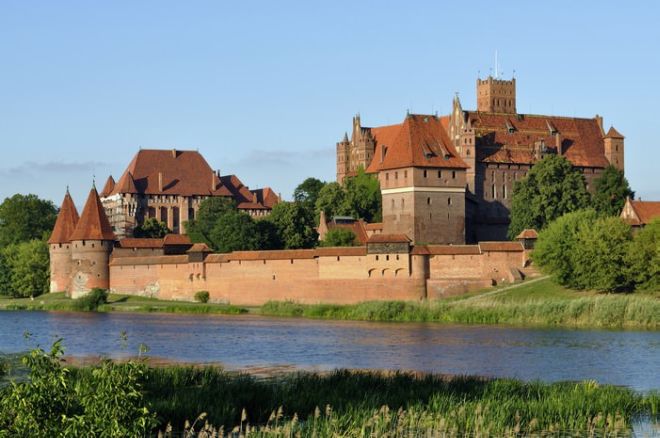 9. Krakow's Main Market Square
Krakow is the 2nd largest city in Poland and offers many tourist attractions, but even if you're only staying for the night, make sure you spend your evening at Europe's oldest and largest market square. The area is surrounded by historical buildings and grand churches, as well as cafes and restaurants. The square's most prominent aspect, though, is the Hall of Fabrics – a 14th century building that was the center of Krakow's flourishing textile trade during those times.