Visiting Scotland this year? well you will want after seeing these incredible photos. Here are 15 places you need to visit if you go to Scotland.
The Quiraing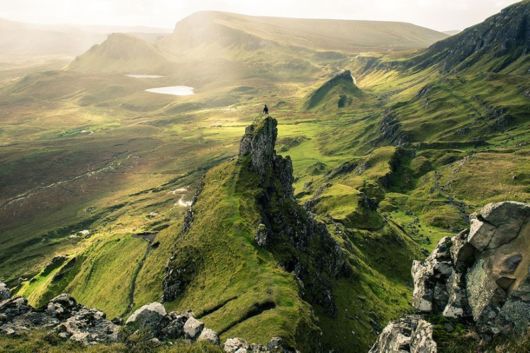 The Quiraing is a landslip on the Eastern face of Meall na Suirmach located on the northernmost summit of the Trotternish Ridge.
The West Highland Line train passing the Glenfinnan Viaduct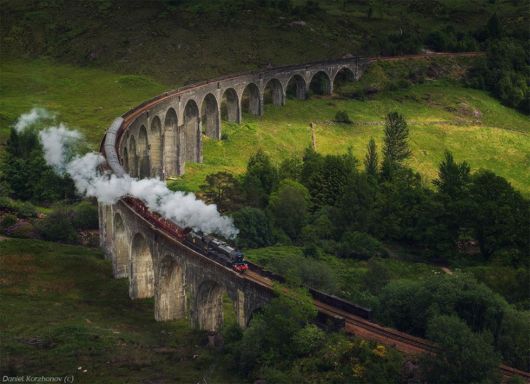 A fan of Harry Potter? why not visit this legendary train best known as the Hogwarts Express, with stunning views of highland valleys and lochs.
Kilchurn Castle, Loch Awe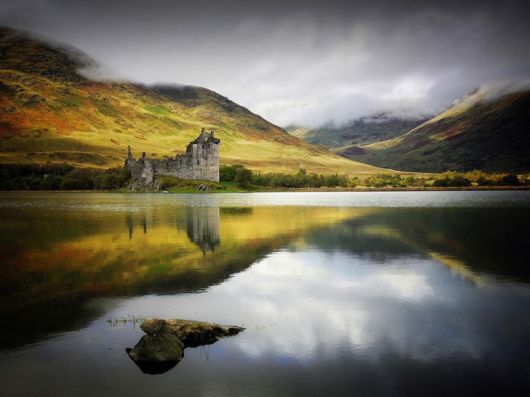 Located on the rocky peninsula on the northeastern end of Loch Awe lies Kilchurn Castle. When the water level rises it becomes an island.
Rannoch Moor, valley of Glen Coe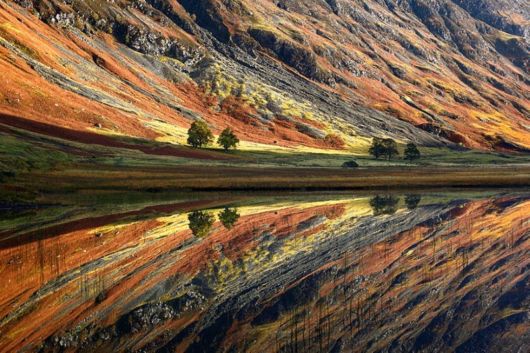 This vast expanse of boggy moorland is home to a large amount of wildlife, so well worth a look if you want to be at one with nature.
Trotternish Ridge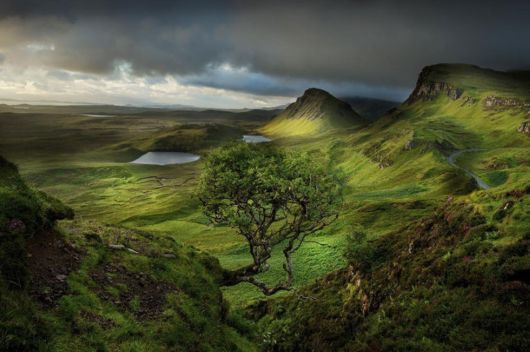 Probably one of the best ridge traverses in Britain, Trotternish Ridge offers incredible unrivaled views.
Fingal?s Cave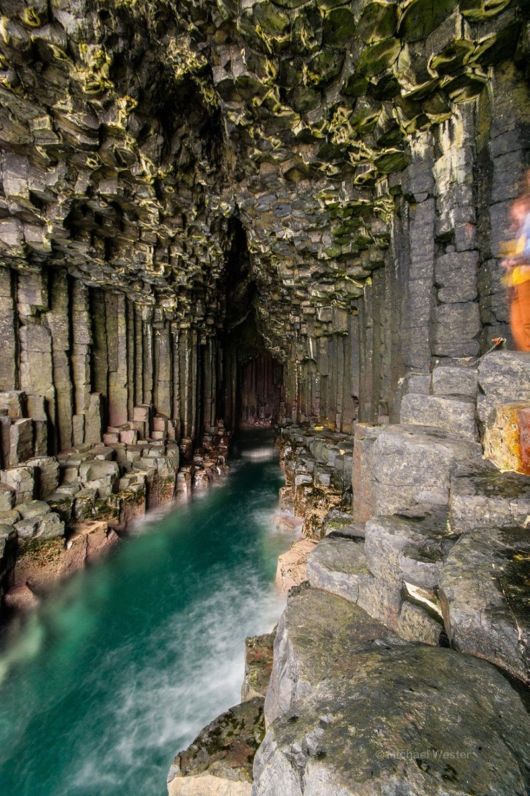 This sea cave can be found on the island of Staffa which lies uninhabited. Its unique structure is created by hexagonally jointed basalt.
Bluebell Path, Perthshire
These stunning paths can be found in spring time, when bluebells turn the forest floor into a sea of purple / blue.
Isle of Skye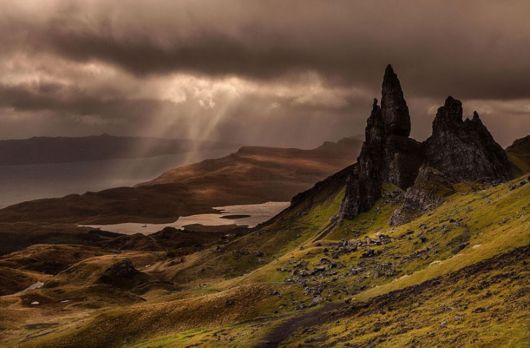 The largest island in the inner Hebrides of Scotland, Isle of Skye has some of the most dramatic mountainous scenery scotland has to offer.
Dunnottar Castle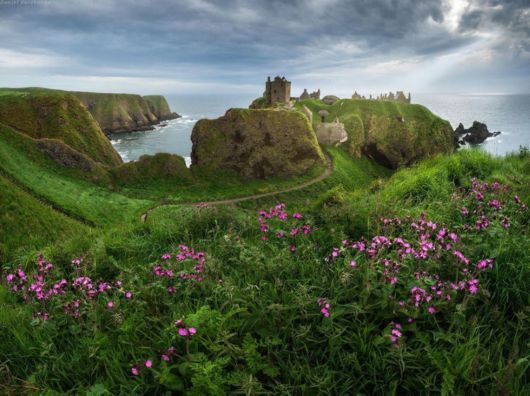 The ruins of Dunnottar Castle span 3.5 acres across the rocky headland on the north east coast of Scotland. They are surrounded by steep cliffs that drop off into the North Sea.
Finnich Glen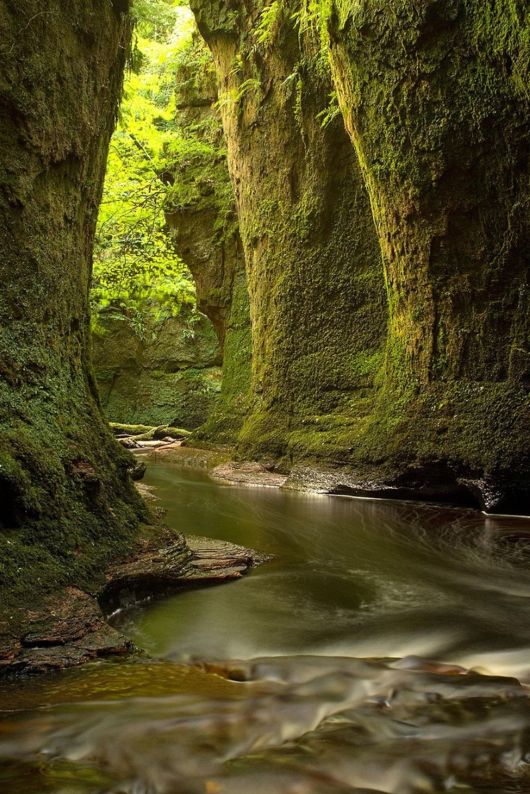 Finnich Glen, also known as the Devil?s Pulpit is located about 30 minutes from Glasgow.
Loch Chon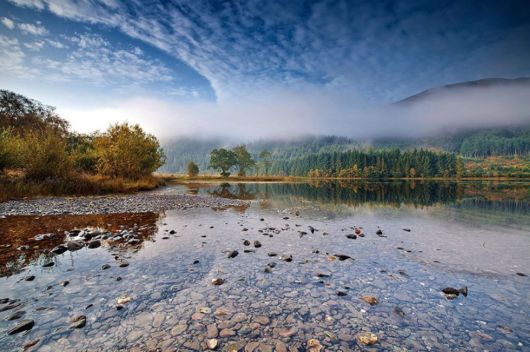 This awesome looking freshwater loch lies to the West of the village of Aberfoyle. It gets it water source from several small surrounding streams.
Kilt Rock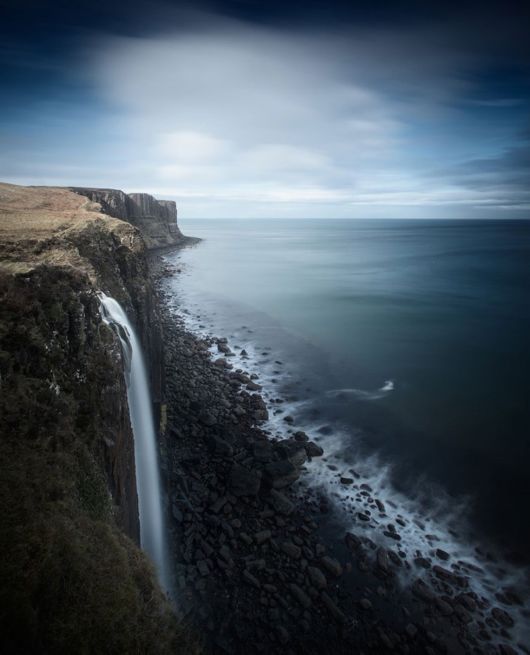 Kilt rock is a sea cliff located in east Trotternish, and as its name suggests its shape resembles a kilt.
The Scottish highlands in autumn.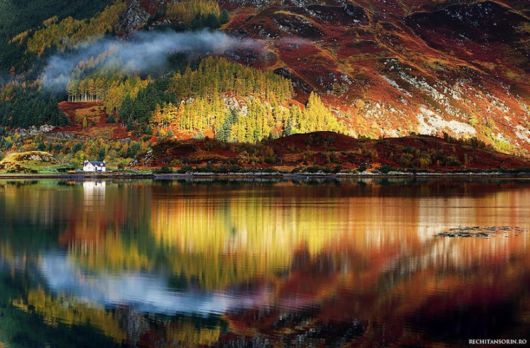 During autumn the Scottish Highlands turn into a range of different hues, with oranges, yellows and reds.
Scenic bridges, everywhere.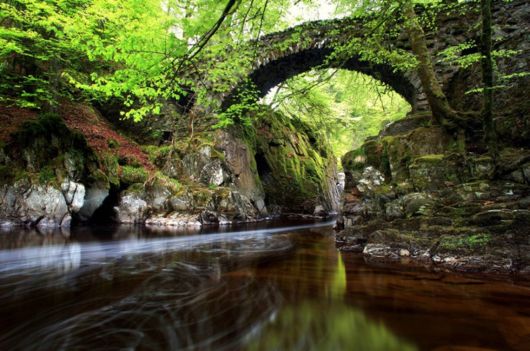 There are many rustic looking bridges in Scotland for you to explore, looking like something straight out of a fairytale.
Rock formations, Island of Staffa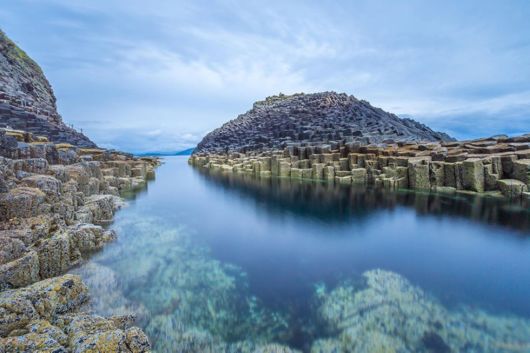 6 miles west of Isle of Mull is the scenic island of Staffa which features the famous basalt columns and deep caves.