6. Torres del Paine, Chile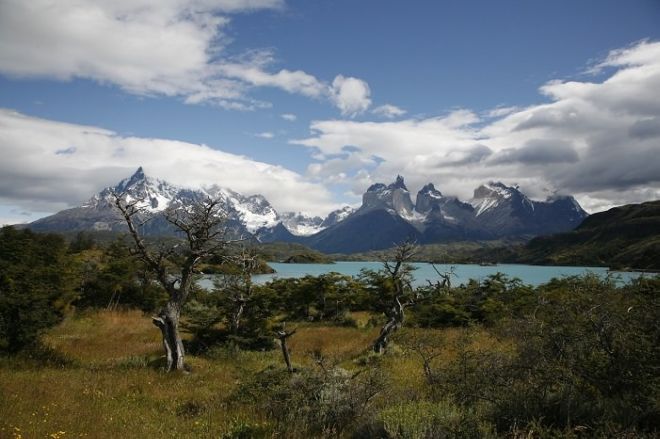 The granite pillars of Torres del Paine (Towers of Paine) dominate the landscape, possibly making it South America's finest national park. There's also plenty to see and do here. The natural surroundings in the area are captivating with azure lakes, trails that wander through the luscious green forests, rivers that span across wobbly bridges and one big, radiant blue glacier.
7. Ushuaia, Argentina

Ushuashia is a location matched by few – an adventure hub consisting of a sliver of steep streets and jumbled buildings below the snowcapped Martial Range. Not for the faint-hearted, it is a place where you can enjoy hiking, sailing, skiing, kayaking and even scuba-diving (all just minutes away from town).
8. Jericoacoara, Brazil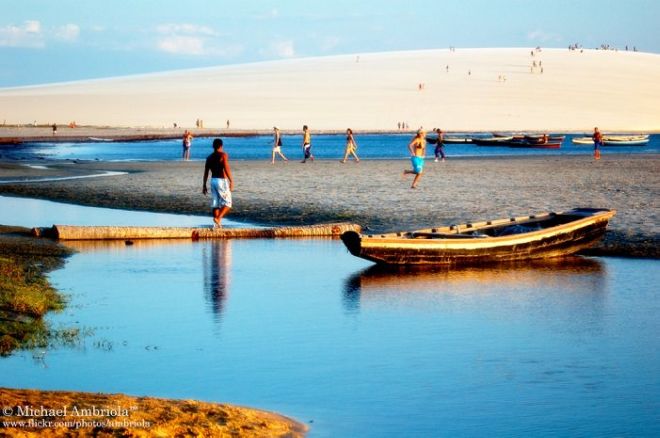 Source: Flickr, M.J.Ambriola
Stunning coastal scenery, exciting activities, good-value restaurants and a fun nightlife make Jericoacoara a magnet for travelers.
9. Huacachina, Peru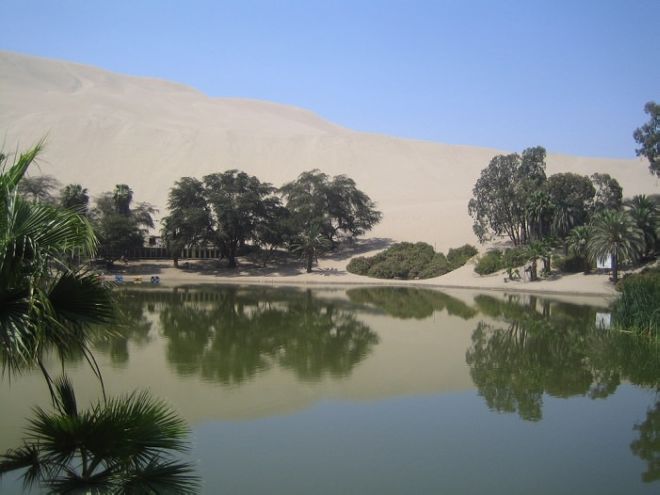 Source: Flickr, Micah MacAllen
Located in the Ica desert, and just five hours south of Lima, this little oasis became a popular beauty spa for wealthy Peruvians in Lima, in the 1940s. The waters were thought to have healing powers, and many would come to bathe here to soothe and heal their bodies and skin. However, at some point in the 1950s it fell out of favor and remained abandoned for decades until the 1990s, where it had been converted into an adventurous spot, allowing travelers to explore gigantic sand dunes in a 4-wheel-drive dune buggy and sand-board down the slopes on a snowboard.
10. Green Lagoon, Bolivia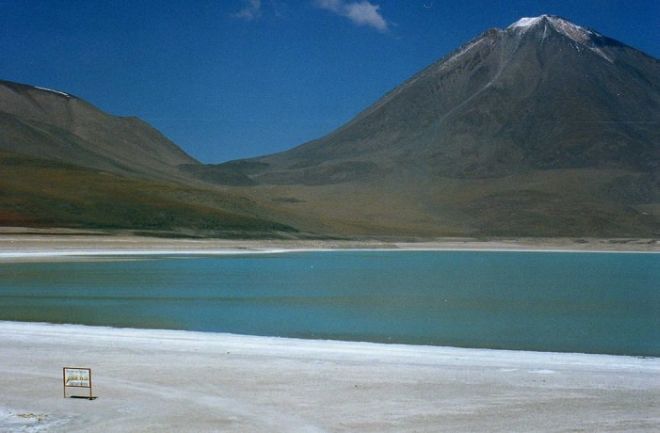 Source: Flickr, Leonora Enking
Well-known for its spectacular scenery and hot springs, this green lagoon is a salt lake located in the southwest of the altiplano of Bolivia. It gets its emerald green color due to the sediments containing copper minerals.