China's Red Beach (in Panjin)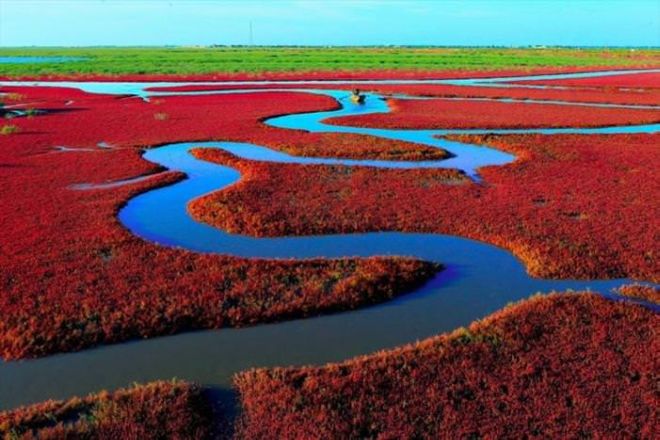 Contrary to its merry sounding name, this startling sight is not a real beach as it has neither sand nor sea. The red streams are formed by Sueda, a seaweed that begins growing as green plant life in the summer and turns a striking maroon shade in the fall. Most of this wonder is closed off to tourists for its own protection. It's best to view the sight from September to November.
Russia's Transfiguration Church (in Kizhi Pogost)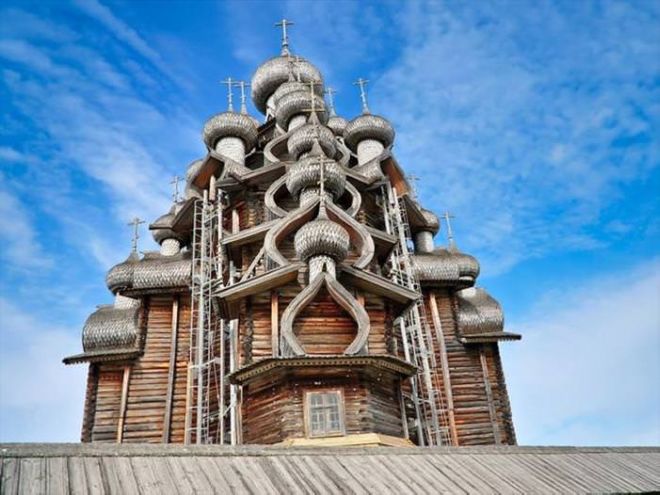 Located on an island in Lake Onega are two wooden churches. This 22 domed structure was built in the 18th century, to replace the original standing church, which was destroyed by lightning. This distinctive structure was built with no nails, a tradition of its time and constructed with only one axe, which according to legend the builder threw into the lake upon its completion. This church has no heating, so services are only held during the summer months.
Madagascar's Forest of Knives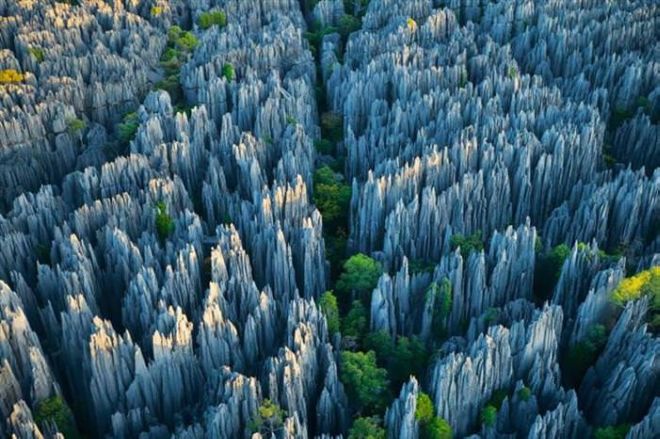 Step into another world: Madagascar's Forest of Knives date back to the Jurassic age and while their razor sharp limestone formations make it too dangerous to admire up close, this forest is definitely something to see. The 666 square kilometer area is a natural barrier to keep mankind away from the animals and plants on the other side of the rocks, leaving this part of the world an untouched beauty.
Myanmar's Bagan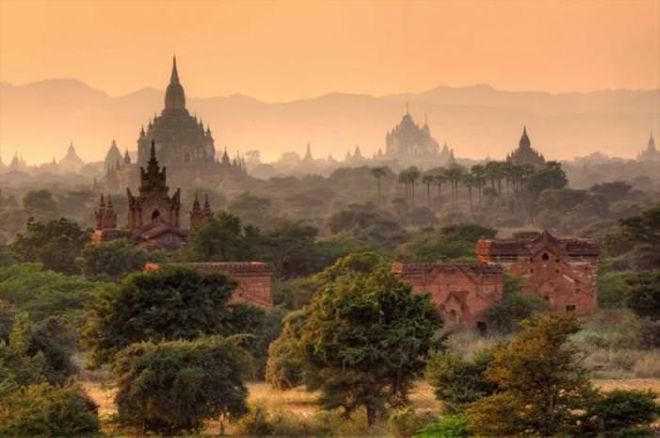 Asia is adorned with thousands of breathtaking temples, and you can do no wrong choosing Myanmar's ancient city of Bagan, home to some 2,000 ancient structures. In the past, the city boasted around 10,000 Buddhist temples and pagodas. The best way to experience the city in all its ancient glory is by taking a hot air balloon ride.
Yemen's Dragon's Blood Trees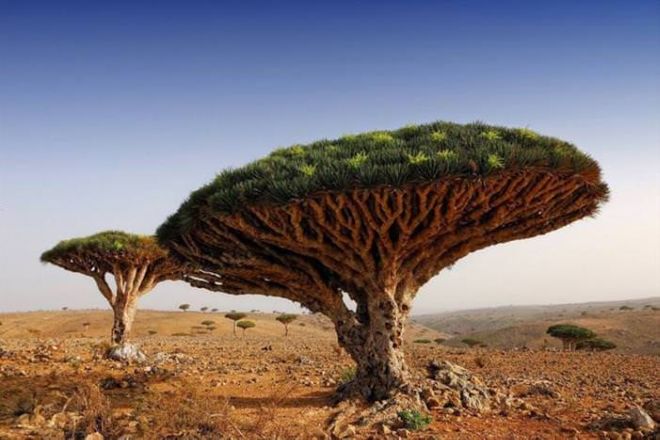 Located on Yemen's small island of Socotra, removed from busy Yemen life, grows a surreal natural wonder: Dragon Blood trees. These other-worldly looking trees are said to have sprung from the blood of a dragon after it had been in a battle with an elephant.