9. Shwedagon Pagoda, Myanmar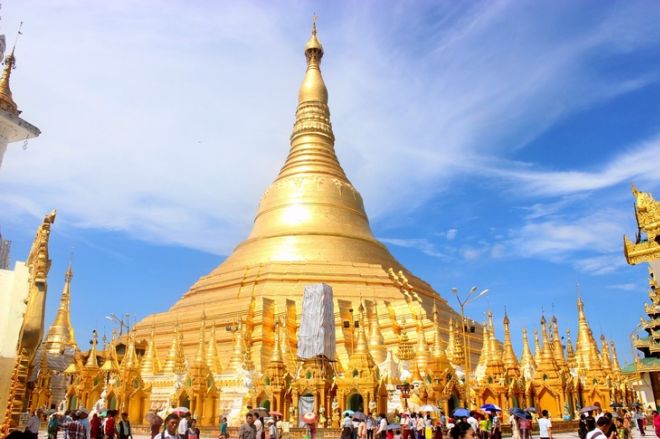 The Shwedagon Pagoda (otherwise known as the Golden Pagoda) is the most sacred Buddhist temple in Myanmar, and legend has it is the most ancient one in the world, and that it contains relics from the four Buddhas of the present era. It is a 326-foot tall gold-encrusted stupa that glints beautifully in the sun, surrounded by 68 smaller ones. The temple complex is guarded by elaborate lion statues known as chinthes. A popular custom for visitors is to bathe a statue of Buddha at a shrine dedicated to your particular day of birth. Be aware there is a dress code.
10. Vasa Museum, Stockholm, Sweden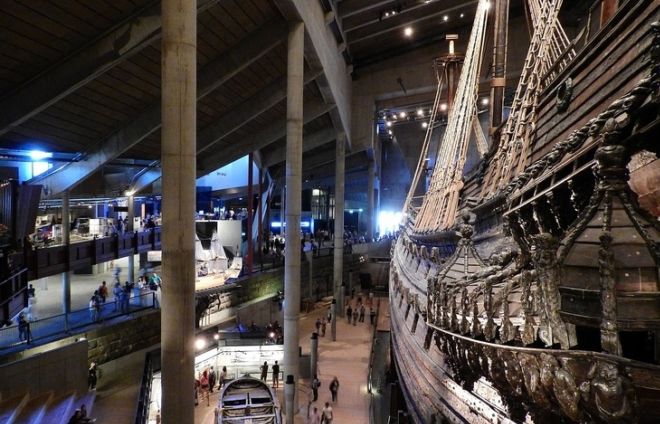 The Vasa Museum is dedicated to an extremely rare archaeological find: a nearly-complete ornate 17th-century warship, 200 feet long, that was miraculously salvaged with very little water damage to the hull over the three centuries it spent under the Stockholm waves. The ambitious Vasa was to be the pride of Swedish naval engineering at a time when Sweden was a world power. Instead, it foundered in its maiden voyage in plain sight of the Stockholm harbor and thousands of horrified onlookers. Beyond the impressive centerpiece, the exhibitions detail the history of the ship, the background to its construction, and the tragedy of its sinking.