Summer is finally here, which means it's time to start planning your dream vacation. Instead of going to your usual spots or moving further inland, why not discover some of the dreamiest beaches on the planet?
These amazing beaches are the places you've dreamed about for years. The sand, the water, and the atmosphere at these locales are unlike anything you've ever experienced before.
Catch a flight, pack your bathing suit, and soak up some sun at these beautiful sandy getaways.
Boulders Beach, Cape Town, South Africa
If you're looking to swim or soak up the sun, then this beach is perfect. As an added bonus, visitors can hang out with the penguin colonies that call this beach home.
Vik Beach, Iceland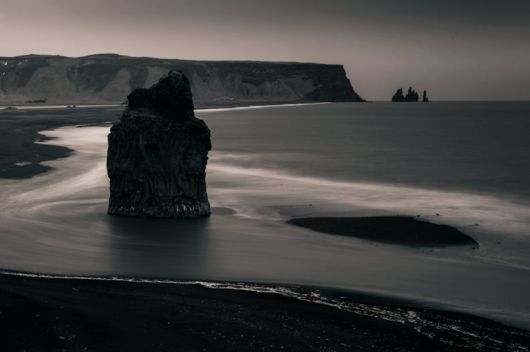 This beautiful black beach is the product of volcanic activity in Iceland, thousands of miles from its Hawaiian counterparts.
As someone who just came back from the local beach, I can tell you it was a much-needed and well-deserved getaway. But maybe I'll visit one of these stunning beaches next time. They look like the most magical places on Earth.
Algarve Caves, Portugal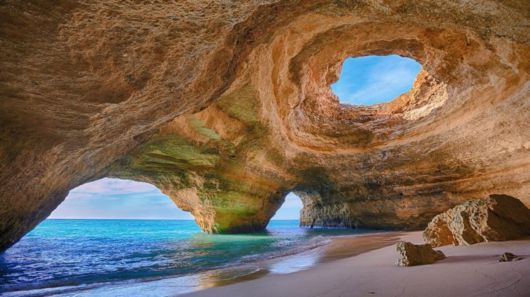 These pristine waters flow between amazing above-ground caves, making a trip to the beach a delightful expedition.
Baia do Sancho, Pernambuco, Brazil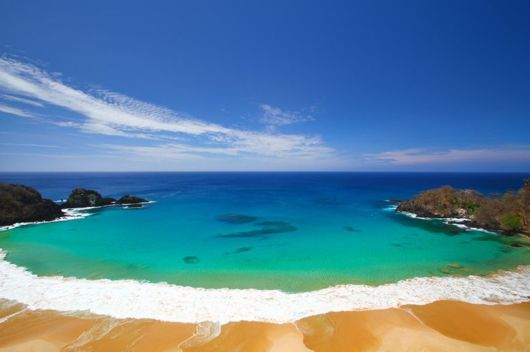 This crescent-shaped Brazilian beach is surrounded by stunning cliffs and sparkling blue water. It's often considered to be the most beautiful beach in the world.
Punalu'u Beach, Hawaii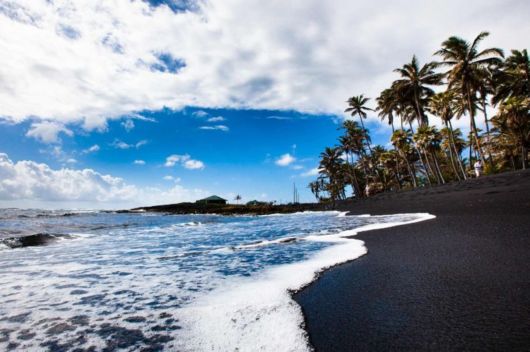 The onyx sands at this beach were also created by volcanic activity. This unique beach in Hawaii is also home to many rare species of birds and turtles.
Seven Mile Beach, Negril, Jamaica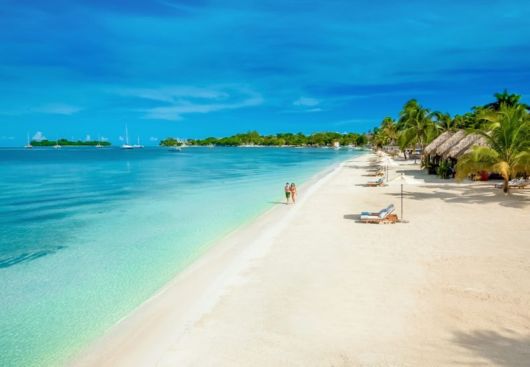 Despite the name, this serene beach is only six miles long, but it's lined with palm trees and beautiful white sands, making every stroll along the shore worthwhile.
Paradise Beach, Kos, Greece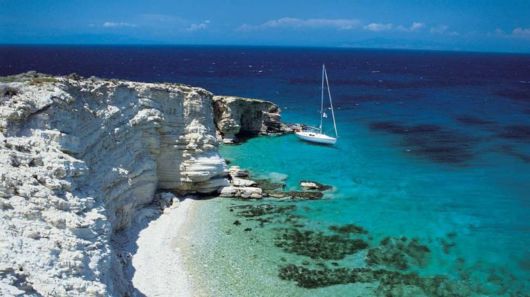 This beach's name is more than fitting because of its tree-lined shore and crystalline waters.
Maho Beach, St. Martin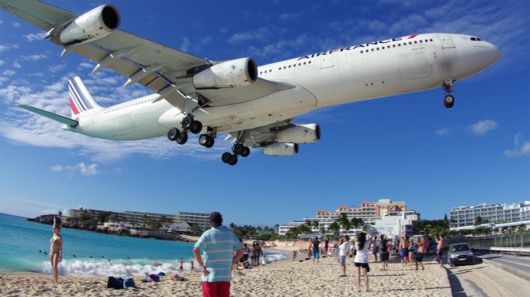 This beach is beautiful by itself, but what makes this place even more special is that planes fly directly overhead before landing nearby.
Jokulsarlon, Iceland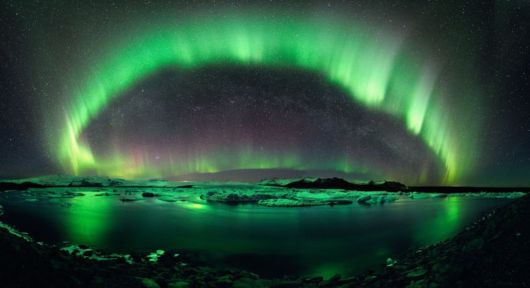 This Icelandic paradise features glacial remnants on the beach and in the water. It's also a beautiful place to view the Northern Lights.
Papakolea Beach, Hawaii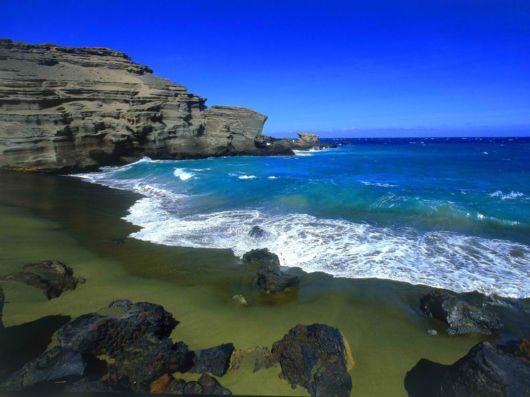 This beach is covered in green sand, which gets its color from a mineral left behind by a volcanic eruption 49,000 years ago.
Sculpture by the Sea, Sydney, Australia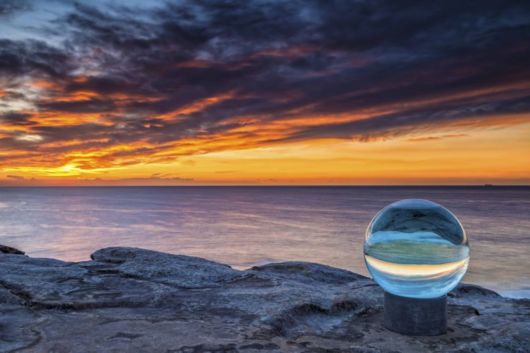 This beach hosts a long-running sculpture competition, during which artists from around the world build sculptures to amaze both tourists and locals.
Kaihalulu Beach, Maui, Hawaii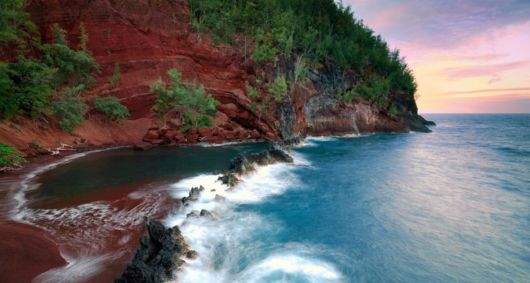 Like Papakolea Beach, the sand at this beach acquired a strange hue after a volcanic eruption thousands of years ago.
Barra Airport, Traigh Mhor, Scotland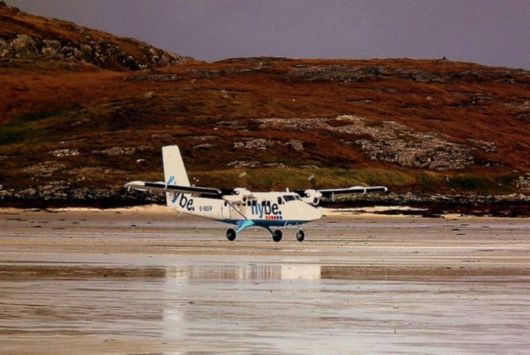 In addition to being a lovely beach, it is the only beach in the world that doubles as a runway for airplanes.
Gulpiyuri Beach, Llanes, Spain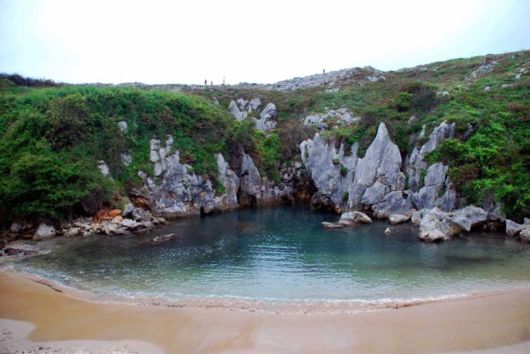 This beach stands out from the rest because it's entirely inland, far away from any other body of water.
The Baths, British Virgin Islands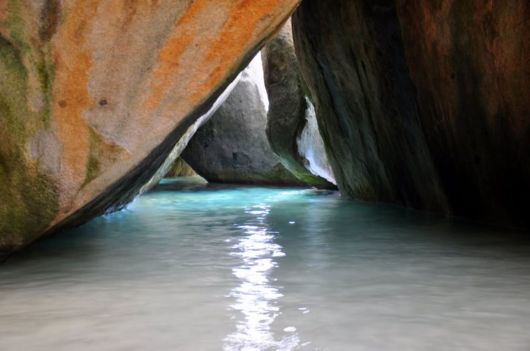 Likely caused by volcanic activity and subsequent erosion, these hidden streams are surrounded by giant boulders, offering a more intimate beach experience.
Schooner Gulch, Mendocino, California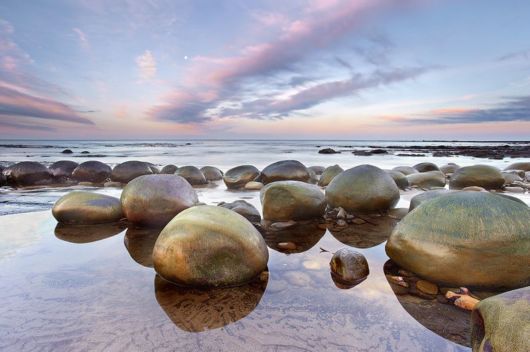 Created by a geological process called "concretion," this beach's finest assets are the spherical rocks that line the shore.
Chandipur Beach, Bay of Bengal, India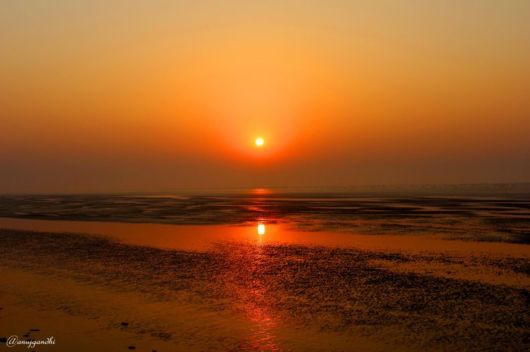 At low tide, the waters at this beach clear out for three miles, leaving a much longer shore in their place.