16. Marienplatz, Munich (Germany)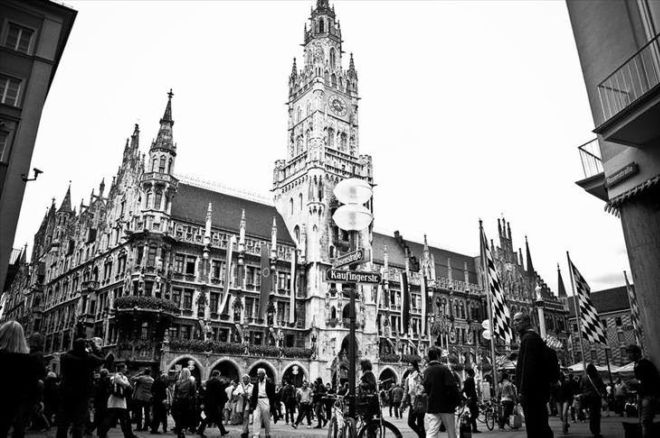 Munich is busiest at Marienplatz, a relatively compact but astonishingly beautiful square. The famous Mariensaule you can see here was built to celebrate the victory over Sweden at the close of the Thirty Years' War, 1638.
17. Plaza de Espana, Seville (Spain)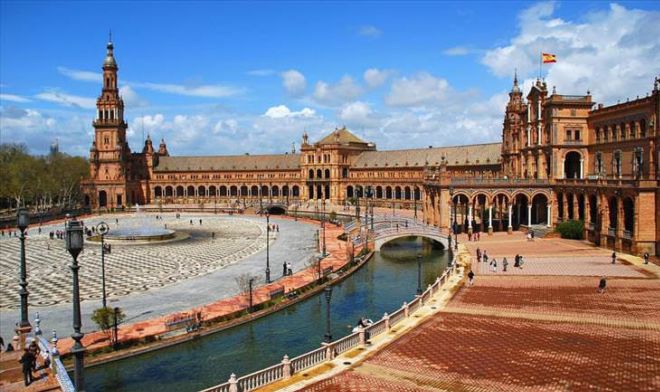 This unbelievably ornate square was actually built during the 20th century for the Iberoamericana exposition of 1929. The square contains fountains and even mini-canals, which can be enjoyed when hiring a little boat.
18. Place du Commerce, Paris (France)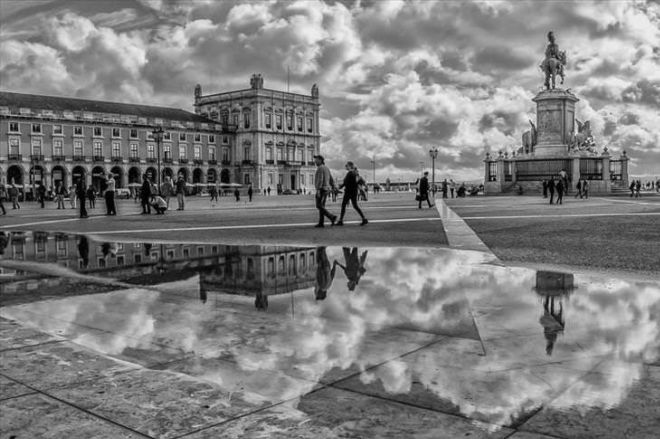 Paris is littered with magnificent squares, but for me, the Place du Commerce is one gem that really stands out. Among an overly urbanized district, the place is refreshingly green. What's more, here you can even enjoy ping-pong games, bowling and a sandpit.