5. Sarova Saltlick Game Lodge, Kenya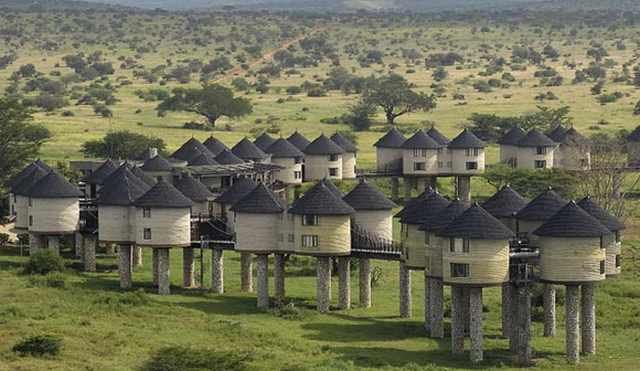 Yet another of Kenya's beautiful and exciting hotels, the Sarova Saltlick Game Lodge is any wildlife enthusiast's' fantasy. The hotel was ecologically built to fit into the habitat of the wild animals that roam through its premises.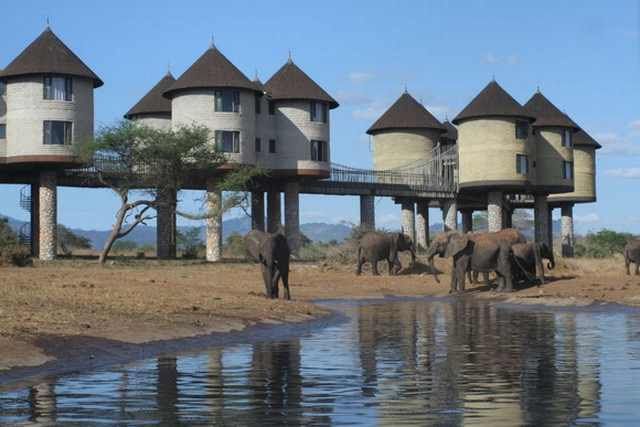 The hotel is located in the middle of the Taita Hills Sanctuary, a private wildlife conservatory located about a 6 hour drive away from the capital of Nairobi.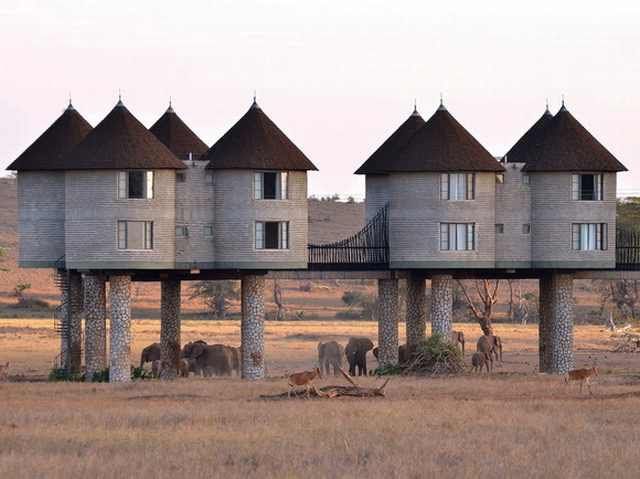 The hotel is made up of rooms on silts located right above the animal watering holes. The rooms are connected by walkways that allow the guests to enjoy first row access to the wildlife below.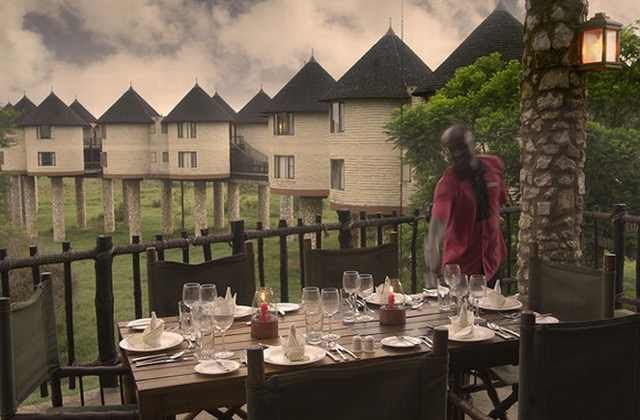 6. The Marmara Antalya, Turkey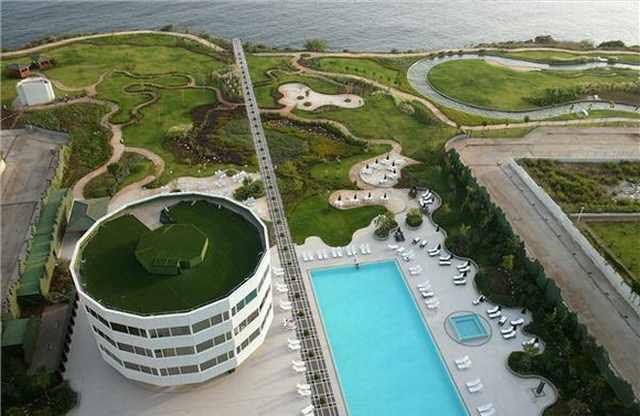 Located on the Falez cliffs near the city of Antalya, the Marmara Antalya is the world's only revolving hotel that gives guests a constant 360 degree views.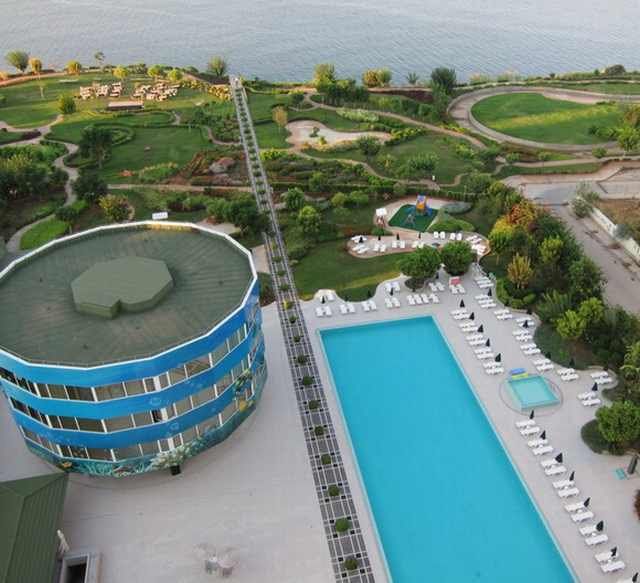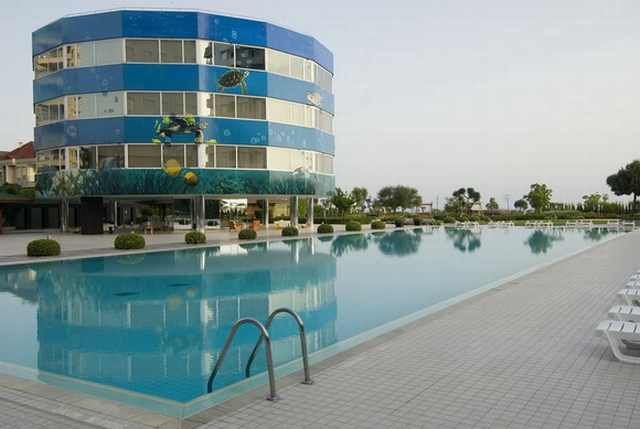 The 24 bedrooms make a full rotation every 2 to 22 hours. The rotation of the rooms is smooth and aided by 6 electronic motors in the basement of the hotel so that you can go to sleep with the sea, and wake up with a view of the pool!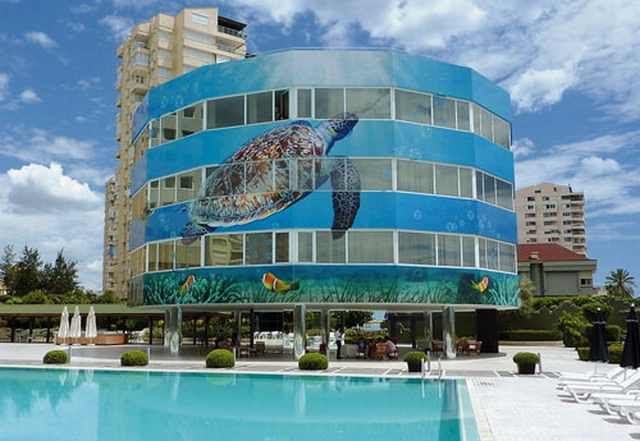 7. Sun Cruise Hotel, South Korea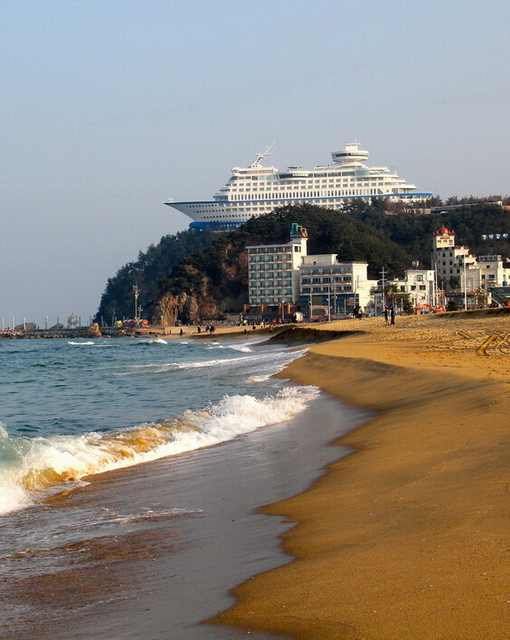 No, this is not a cruise ship that went aground. This hotel on the coastal cliff of Jeongdongjin is a tourist attraction known for having the best sunrise views. The hotel is the world's first on-land cruise themed resort.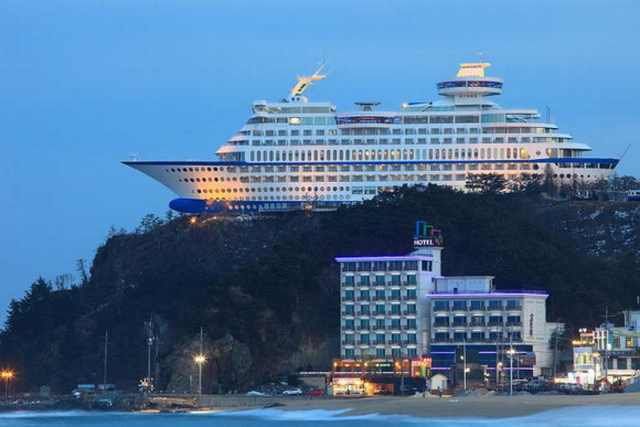 The hotel is 165m (540 ft.) long and 45m (150 ft.) tall, weighing in at over 30,000 tons! It has 211 rooms and all of the other amenities you might be used to seeing on a cruise ship.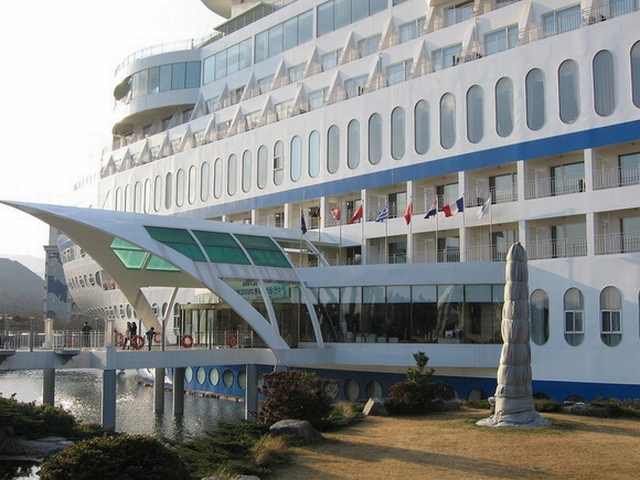 The entire resort was designed to give guests the feeling that they are on a cruise, without actually having to get out to sea. Overhead speakers play sounds of crashing waves around the ship and bird calls.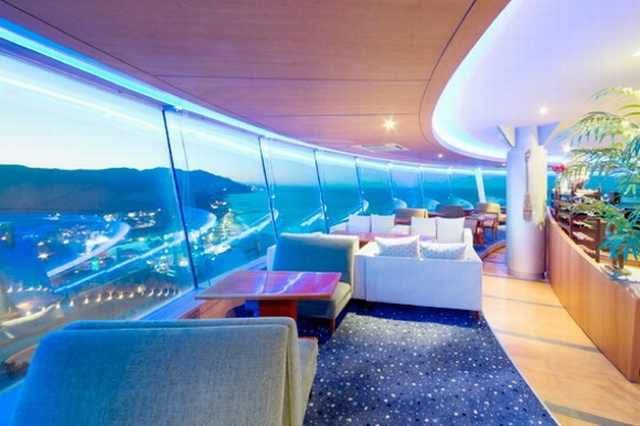 8. King Pacific Lodge, Canada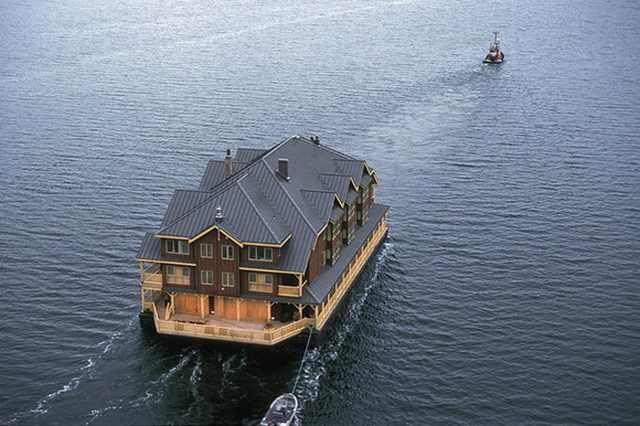 Now for a hotel that is actually in the water. The King Pacific Lodge is considered the only hotel in the world where guests float on the water as they rest. Un a cruise ship, the hotel is comfortable and feels much homier.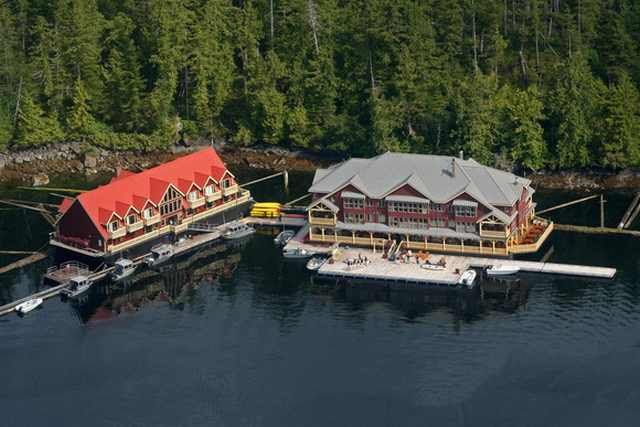 The hotel travels through one of the largest nature reserves in the world, Princess Royal Island, which is full of magnificent flora and fauna.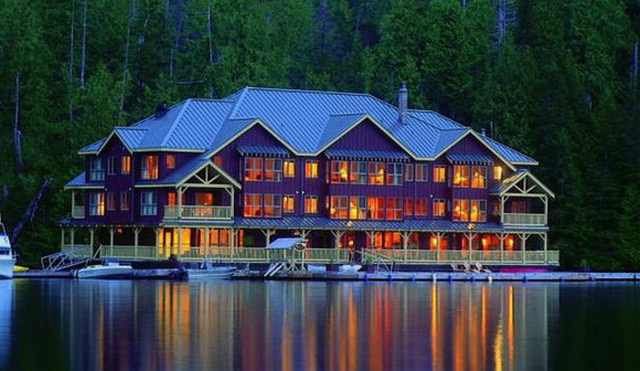 It is the ultimate vacation for luxury adventure travelers as it is located at the heart of the Great Bear Rainforest on the western coast of British Columbia. However, the hotel is only open from May to October.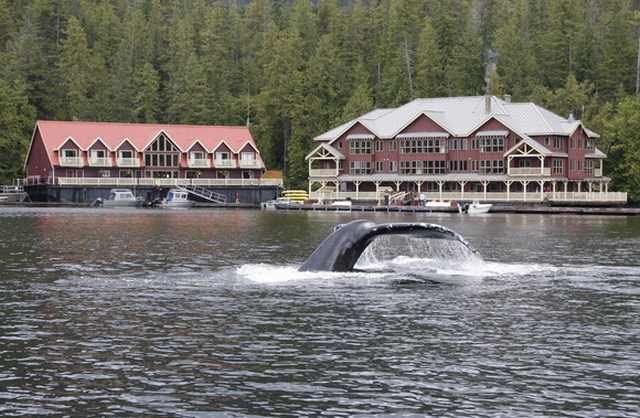 The resort is only accessible by float plane as the Great Bear Rainforest protects some of the world's most endangered animals, the Spirit Bear, Orca Whales, bald eagles and wolves.