Ireland?s 18 Most Beautiful Places You Have to Visit
Castles, gardens, rivers, and valleys, Ireland is a combination of breathtaking vistas, gorgeous architecture, and unyielding nature that sprawls for miles. Politically separated into two countries but universally beautiful, come and discover the Republic of Ireland Northern Ireland, and feel your wanderlust awaken once more.
1. Cork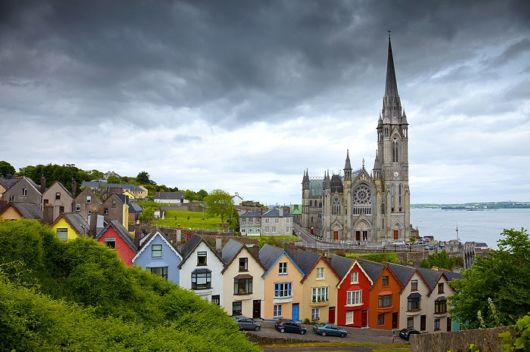 Cork is Ireland?s 3rd-largest city and is located on an island in the River Lee delta. Its colorful houses add to the fairytale sensation in the area and attracts tourists year-round. Photo shows Cobh, at the entrance to Cork Harbor.
2. Ballintoy Harbour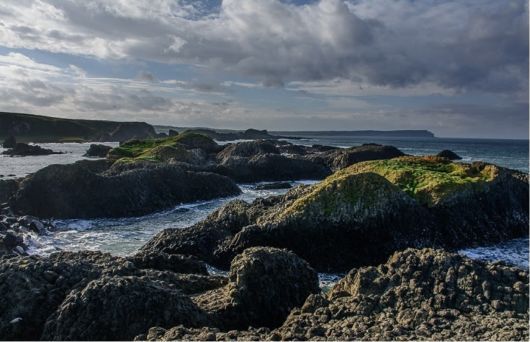 This small fishing harbor is located in the Antrim County of Northern Ireland, adjacent to a picturesque village with the same name. If you want to feel what it?s to live in an authentic Irish village, this is the most beautiful place you can experience it.
3. Ashford Castle
This fortified medieval castle was built in 1228. The castle is located in the Galway County and overlooks the Loch Coirib ? a charming lake in the western part of Ireland.
4. Kilfane Glen, Kilkenny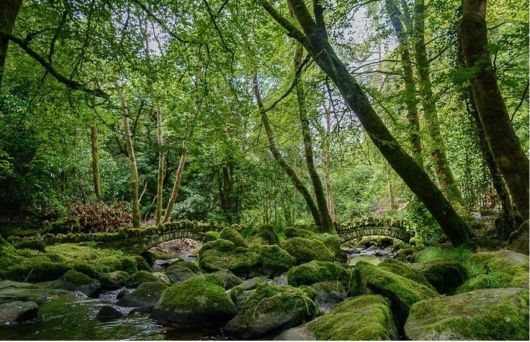 This stunning garden was planted in 1790 and was left unattended by people for the past 200 years. Nowadays you can take a leisurely stroll along the trees, small waterfalls and tiny bridges, that span the many streams running through it.
5. River Liffey, Dublin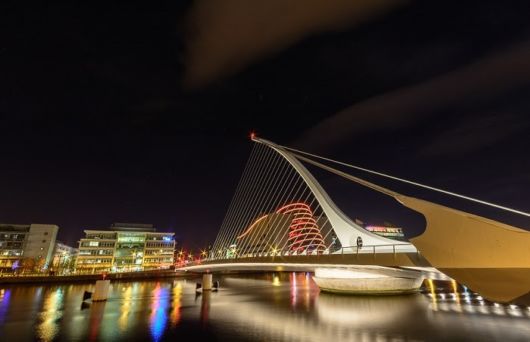 The city of Dublin is split into two halves by the River Liffey, which flows for 125 kilometers (77.5 miles). Both sides of the city are connected via 12 bridges, all offering spectacular viewpoints of the river.
6. Newgrange, Meath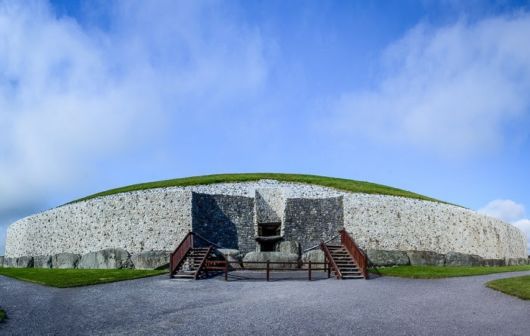 A Neolithic burial site, which is the oldest one known in the British Isles, and recognized as a world heritage site by UNESCO. At its center you will find a giant burial mound, surrounded by 97 large boulders.
7. Claire County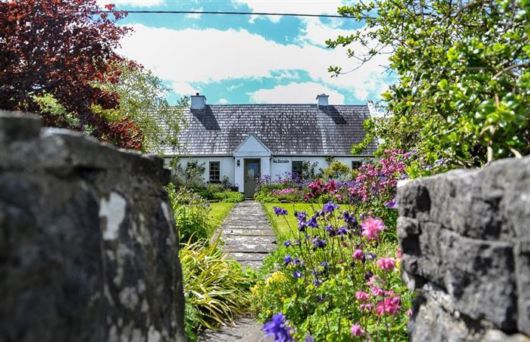 Claire County is filled with tiny villages and towns, most of which have preserved the classic Irish architecture from the island?s earliest days.
8. Giant?s Causeway, Antrim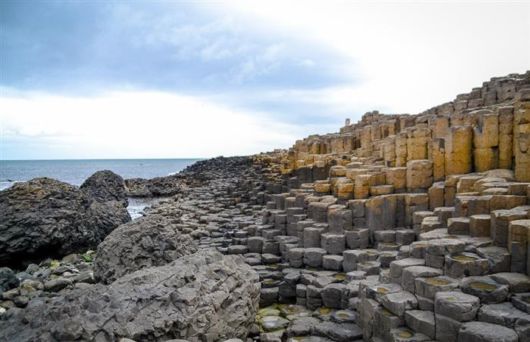 Located in the North-East coast of Northern Ireland, Giant?s Causeway is a popular geological site that includes a gigantic battery of basalt pillars. Geologists suggest that this structure was formed some 60 million years ago as a result of a volcanic eruption.
9. Kylemore Abbey, Mayo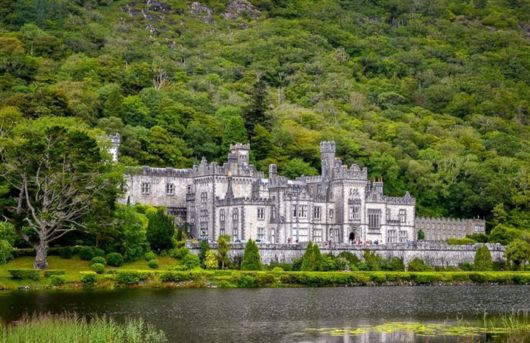 This abbey was constructed in the 18th century and is located near the city of Galway.
10. Inch Abbey, Down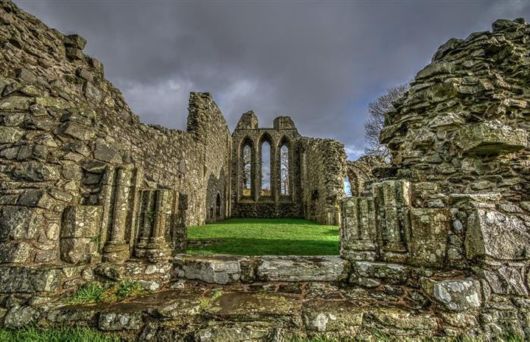 On the northern bank of the Quoile River lies the remains of an ancient abbey. This site is located to the north of the city of Downpatrick, Down County.
11. Poulnaborne Dolmen, Claire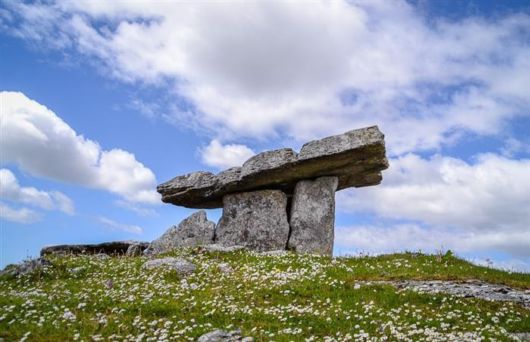 Known as the ?Hole of Sorrows?, this dolmen is a Neolithic headstone, used to mark the burial place of outstanding individuals.
12. King?s Statue, Tipperary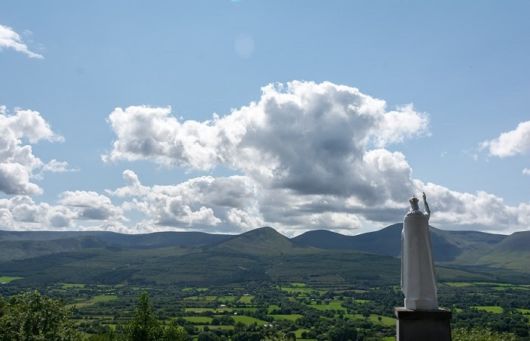 A statue of Jesus, located in a central vantage point, which allows it to overlook the entire valley.
13. Achill Island, Mayo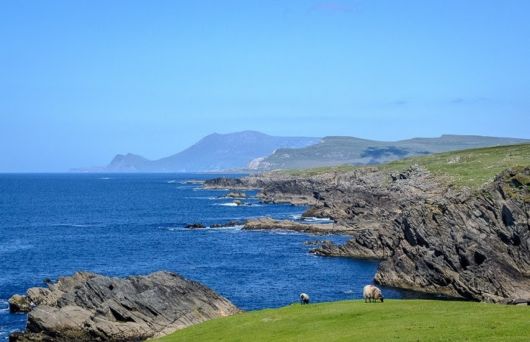 Ireland?s largest island is home to some 3,000 people. The island offers a variety of routes one can travel, either on foot or by horse, which will take you through amazing sights and ancient castles.
14. The Vee, Tipperary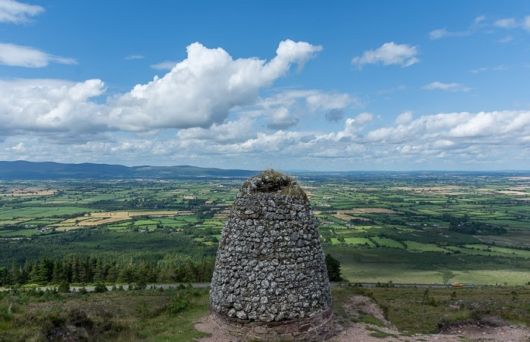 A famous trail in the shape of the letter ?V?, which is known for its breathtaking views of the entire region.
15. Kerry County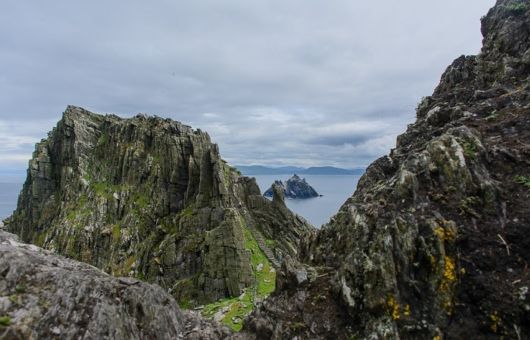 Kerry County is located in the south of Ireland, and includes many rocky terrains, and two of Ireland?s tallest mountains.
16. Croagh Patrick, Mayo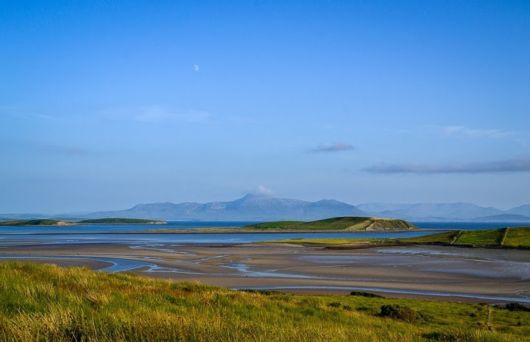 Croagh Patrick Mountain (named after St. Patrick) is located in the center of Mayo County and rises to a height of 764 meters (2506 feet). In July of each year, this mountain attracts thousands of Christian pilgrims that ascend it barefoot.
17. Glendalough Valley, Wicklow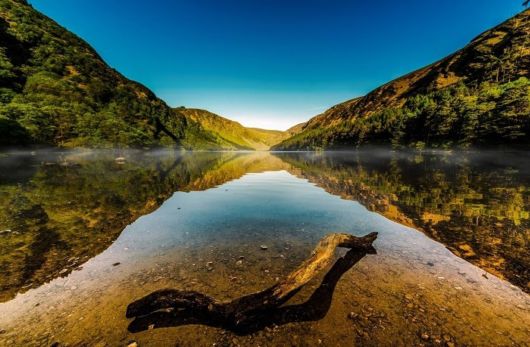 In Irish, Glendalough means ?Valley of two lakes?. It is a region filled with crystal-clear lakes, lush vegetation, and stunning vistas. If you?re visiting Ireland, this valley is a must-see!
18. The Carton House, Maynooth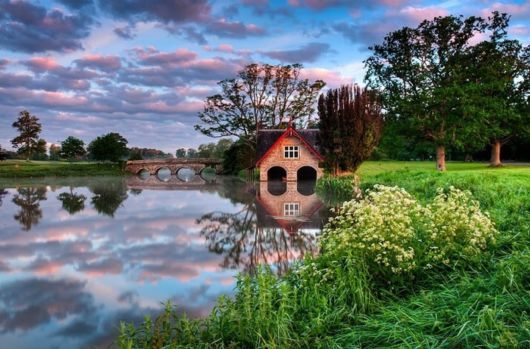 This small manor is located in the picturesque town of Maynooth and is the ancestral seat of the Earls of Kildare and the Dukes of Leinster. Many of the houses in the town are built in the Georgian style and are just one example of the fantastic beauty that hides behind every corner and every mountain in this beauty-filled country.