Fall is a great time to travel, not only to enjoy beautiful scenery that's often enhanced by autumn foliage, but it often means fewer tourists, lower airfares and better bargains all around. If you're thinking about a fall vacation, you can't go wrong with any of these fabulous destinations.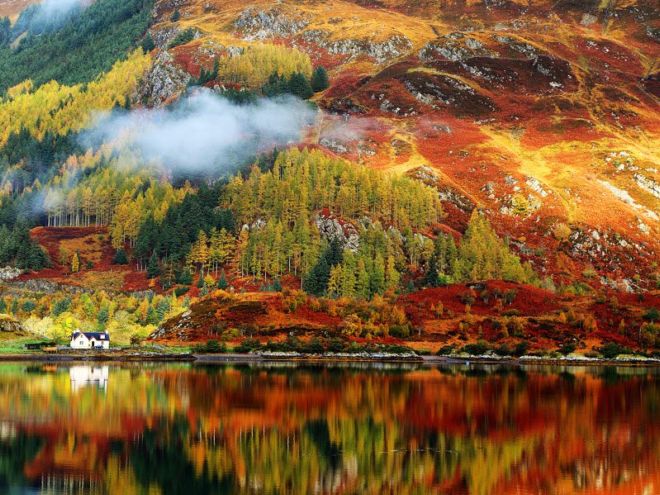 Though the weather is brisk, the Highlands are one of the most amazing places in all of Europe for viewing gorgeous autumn colors, in a country already renowned for its out-of-this-world scenery. The rivers and lochs reflect the array of copper and gold covered hillsides, and in Perthshire, also known as Big Trees Country, some of the best views can be found at Knock Hill, near Loch Tummel and the pass of Killiecrankie. By taking the steep, but not too strenuous walk to Knock Hill through mixed woodlands to heathery viewpoints, you can enjoy especially amazing views from the summit of the Highlands to the north. Perthshire is also home to the highest hedge in the world which stands nearly 100 feet tall. The leaves start to turn in early autumn, and are in their fully glory by the end of September through the end of October.
Autumn is also one of the best times of year for spotting some of the country's rich and varied wildlife. From September you can hear the echoing sound of red deer stags roaring and clattering antlers as they gather in the sheltered glens for the annual rut, competing to mate with the females.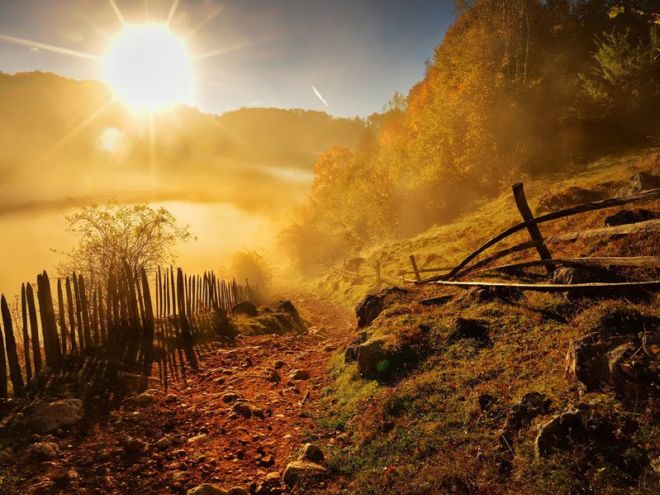 There are few better places than Romania for taking advantage of all that is Halloween and beautiful fall scenery at once. Stop in Bucharest first to get a better idea of the nation's history, visiting the Palace of Parliament as well as the National History Museum, surprisingly filled with Roman artifacts. Once you leave the city and head into the Carpathian Mountains, you'll enjoy breathtaking vistas of stunning autumn foliage along with some rather spooky sites like Dracula's Castle. The connection to the fictional vampire is slim, but Romania is where myths such as vampires and werewolves first took hold. Transylvania has long been a place steeped in legend, stunning imagery of medieval castles and misty moonlit nights. Take the 56-mile drive through the Fagaras Mountains, the highest mountains of the Southern Carpathians with over 20 peaks rising more than 8,000 feet, famous for its hairpin curves and especially jaw-dropping views.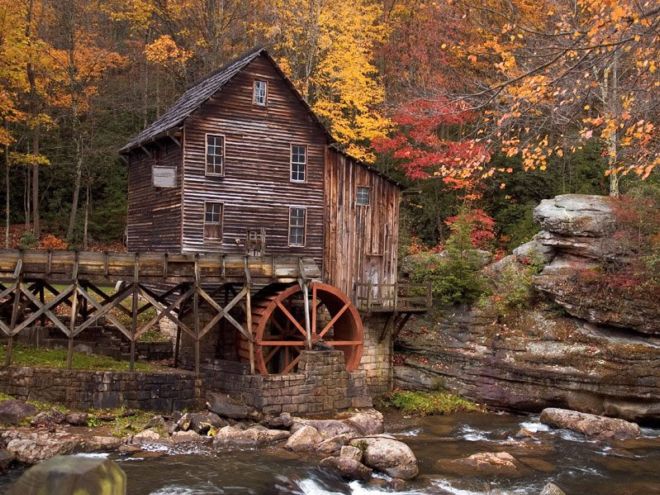 West Virginia is home to some of the most picturesque fall colors in the eastern half of the U.S, with an extensive array of gold, crimson and pumpkin shades. Just an hour from Washington, DC, Harpers Ferry National Historical Park, offers a multitude of hiking trails that offer amazing views, like the less than one-mile Jefferson Rock hike with spots that overlook the Blue Ridge Mountains, while River Riders, also in Harpers Ferry, is a great option for those who want to enjoy a more active trip with zip line canopy tour, rafting, kayaking canoeing or mountain biking.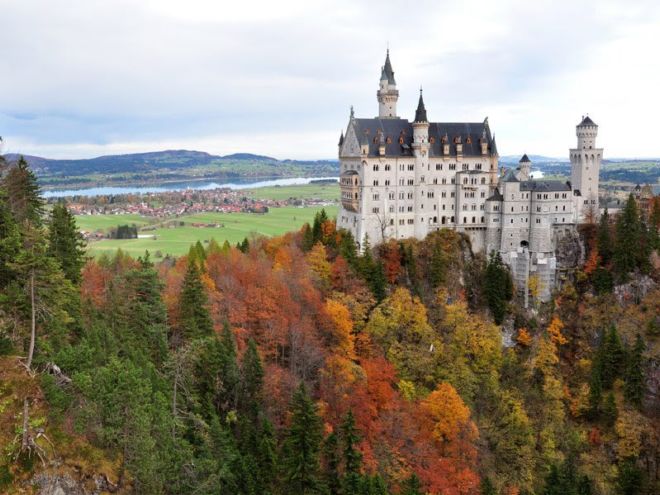 Southern Germany is home to some of Europe's most breathtaking scenery with endless Alpine forests that pop with brilliant color against mountains dusted with snow during the fall. Bavaria is like the Vermont of Europe when it comes to the amount of deciduous trees, with every turn like walking into a different Bob Ross painting. This is the season for Oktoberfest and plenty of wine festivals, as well as being ideal for hiking through the Alps and horse-drawn carriage rides. When visiting the roughly 25 historic castles and palaces like famed Neuschwanstein Castle, Linderhof Palace, Nuremberg Castle and the Burghausen Castle, you'll have less crowds to contend with too.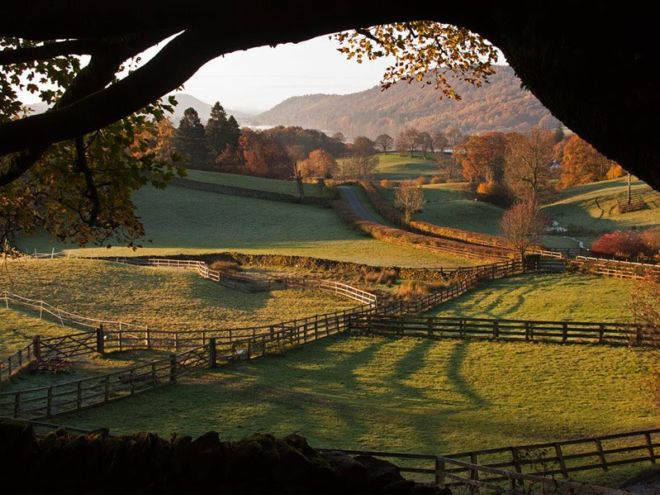 England's Lake District is renowned for its scenic beauty, and with the autumn light, it becomes even more spectacular. With its numerous lakes surrounded by gold and ruby covered hills, the region makes an ideal spot for hiking. Cumbria is home to beautiful woodland areas like Grizedale Forest Park, with green pines and copper beech trees that frame mountain views as well as cozy pubs, like Kirkstone Pass Inn where you can stop in for a glass of local ale or cider. While the weather is notoriously unpredictable , meaning, it's not at all unusual to experience all four seasons in a single day, the showers and passing clouds only serve to emphasize the grandeur of the scenery.