Buying fruits from the green grocers can be annoying especially when you're paying a hefty price for quality that doesn't seem to touch any standard. Have you ever wondered what fresh fruit tastes like, especially when it's been handpicked by you and untouched by the grubby paws of middlemen and corporations?
If you're planning to head into the countryside this season, here are some orchards you can visit to experience that fruit-picking sensation.
1. The vineyards of Nasik
Made famous by Sula Wine, Nasik, Satara, Beed, Latur, Sholapur are home vineyards where one can see farmers tending to grape crops. Visitors are welcome to the vineyards owned by Sula where they can witness the wine making process, stomp grapes and end the day with a wine paired dinner.
Season: January to May. In the monsoon season, it's time for guava picking.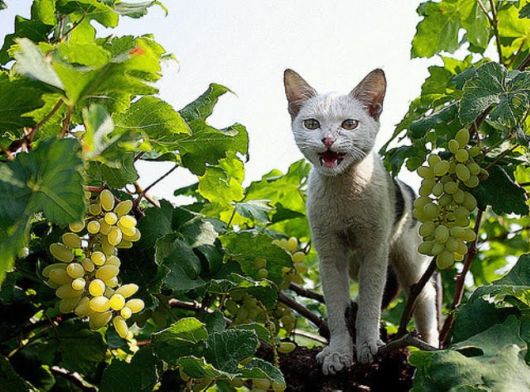 2. Plum, Mulberry and Jamun picking in Amritsar
The Khalsa College of Agriculture came up with a new variety of plum called Aloo Bukhara Amritsari which is much sweeter, more nutritious and without flesh clinging seeds. In addition to this, there are Javanese and Japanese plums which can be picked in orchards around Amritsar from June to July along with ripe mulberries and jamun.
The Green Acres Haveli has a large plum orchard that includes a mulberry and jamun grove.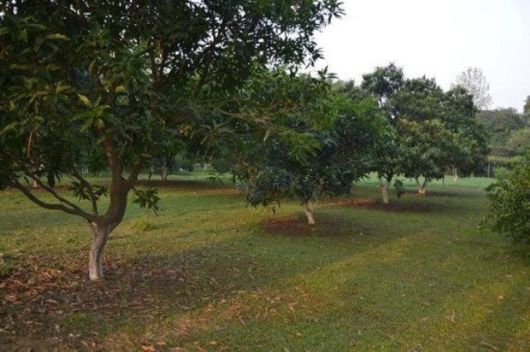 3. Apple picking in Himachal Pradesh
The apple orchards of Kinnaur, Kotgarh and Rohru look marvelous with the backdrop of the Himalayan ranges. Offering apple picking treks and tours of jam factories are just some activities available to visitors.
The Apple Orchard Inn and the Banjara Orchard Retreat offer visitors an experience centering around the versatile fruit.
Season: June to September
4. Orange picking in Punjab
If smelling fresh tangerine zest on a wintry morning is your thing, be sure to go orange picking in Punjab. Citrus County Farm Stays in Hoshiarpur (near Jalandhar) offers luxury tents pitched amid a 75-acre farm.
Season: End October to February
5. Mango picking in Konkan Mahrashtra
Ratnagiri along the Konkan coast is a land of gold during the arid summer. Home to the Alphonso Mango, there are several government-run and privately-owned hotels and homestays that give visitors a chance to stroll through mango orchards.
A village-tourism initiative called the Majhya Mamacha Gaon project offers day-long and special weekend packages for families to pick ripe mangoes of many varieties from their orchards at Boisar, in the Thane district.
Season: May to August
6. Strawberries in Mahabaleshwar and Meghalaya
The popular hill station of Mahabaleshwar in Maharashtra offers strawberry picking trips, and the jam brand Mapro's Strawberry Festival (March 28 – 31) showcases packaged products and bizarre innovations.
Season: December to February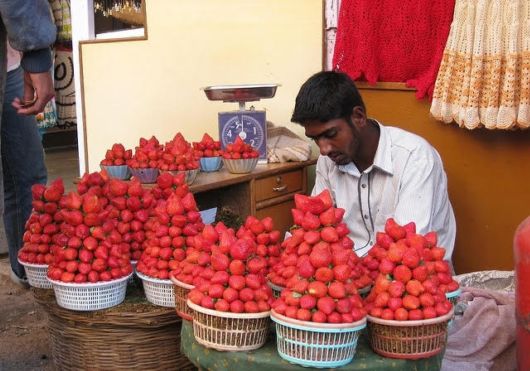 In Meghalaya, the village of Sohliya hosts its own festival dedicated to strawberries on Valentine's Day. There's fresh strawberries to pick and delicious treats in strawberry flavour.
Season: End January to March.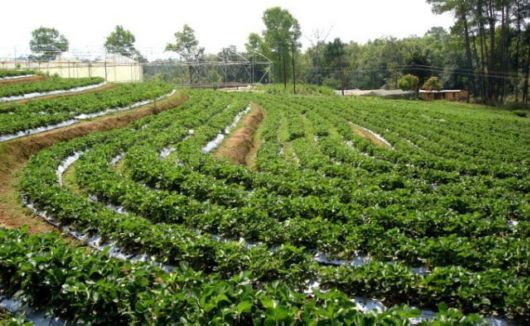 7. Chikoos in the Maharashtra-Gujarat border
The chikoo farms in the Gholvad and Dahanu districts distribute the fruit all over the country. The Tarpa and Save farms in Dahanu not only allow fruit picking, but also educate visitors about organic composting techniques, bee-keeping, and harvesting methods used by local farmers. There is also a nursery where guests can purchase saplings for themselves.
Season: December to March