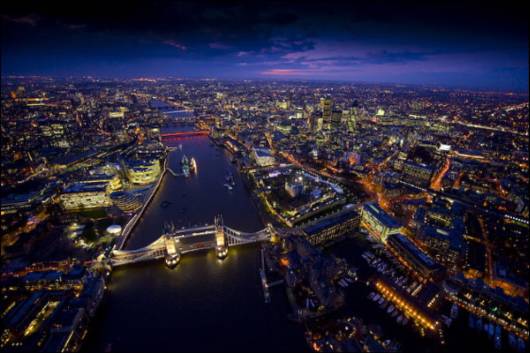 Jason Hawkes has specialized in aerial photography since 1991. These latest images of London at night, including this view looking west down the River Thames, were taken throughout 2008.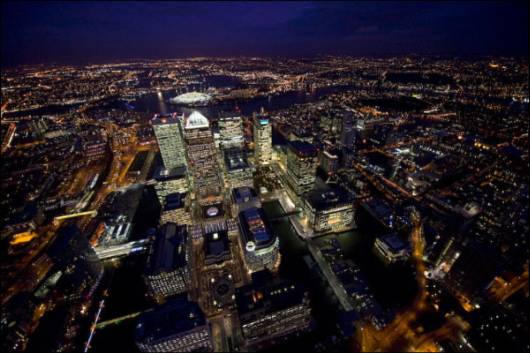 The view from 365m (1200ft) over West India Docks and the Towers around Canary Wharf on the Isle of Dogs.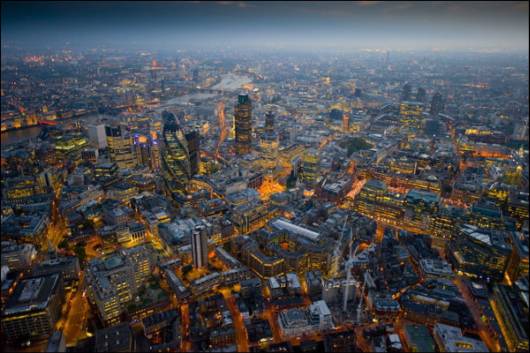 Looking west across the Square Mile showing 30 St Mary Axe and Tower 42 with Westminster in background.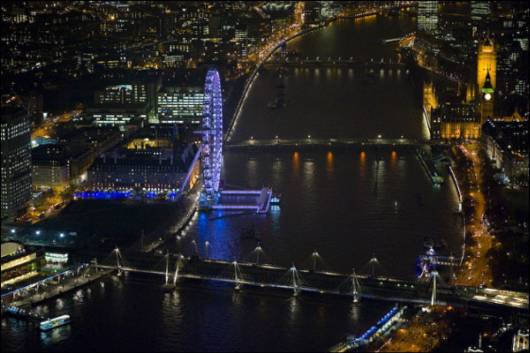 The London Eye and Palace of Westminster can be seen with Hungerford railway bridge in the foreground.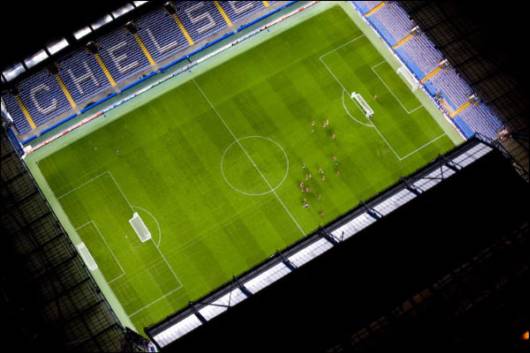 A training session takes place at Stamford Bridge, the home of Chelsea Football Club.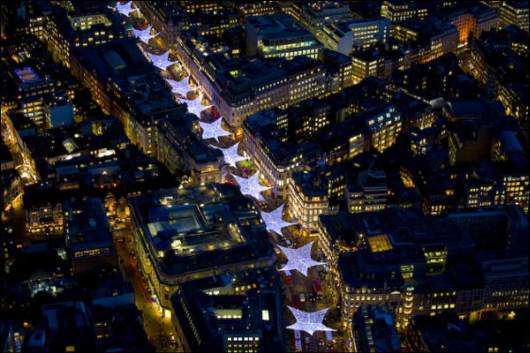 Star shaped Christmas illuminations hang along Regent Street.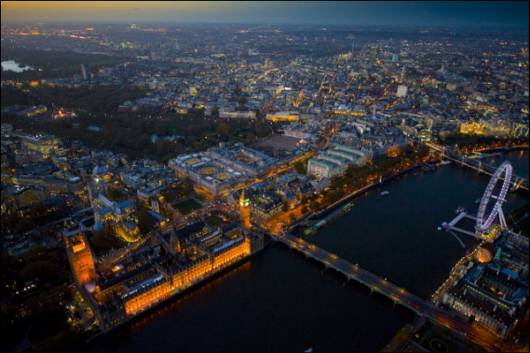 A view across Westminster and the Houses of Parliament, showing the London Eye on the right hand side and Buckingham Palace to the far left.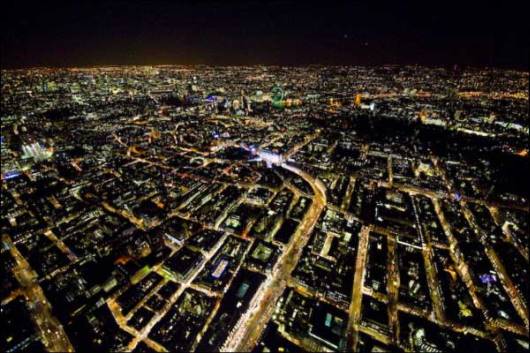 Looking down Regent Street to the glow of Piccadilly Circus. In the distance, across the River Thames, the London Eye is illuminated green.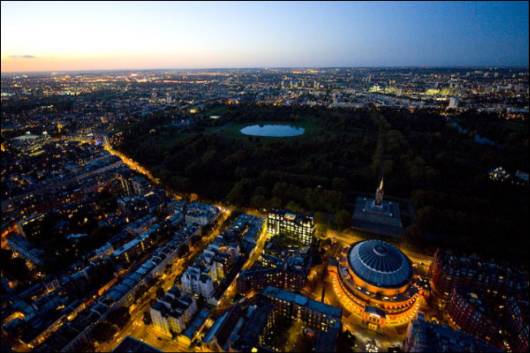 From the Albert Hall across Kensington Gardens, the Round Pond and Bayswater can be seen in the background.