For me, all bookstores and libraries have a little magic to them, as they open up the door to knowledge. That said, some book stores stand out from the rest and offer an experience like no other. These are all amazing places where anyone can find something they love to read, sit back, and relax as they enjoy a unique atmosphere. So tell me, when was the last time you went out and got a good book?
Librería El Ateneo in Buenos Aires, Argentina.
Another good idea for a place to turn into a bookstore: a theater. The store is full of stunning architectural details, like Italian ceiling frescoes, rich red curtains, and ornate sculptures. It even has a piano that plays music as you browse your way around each section.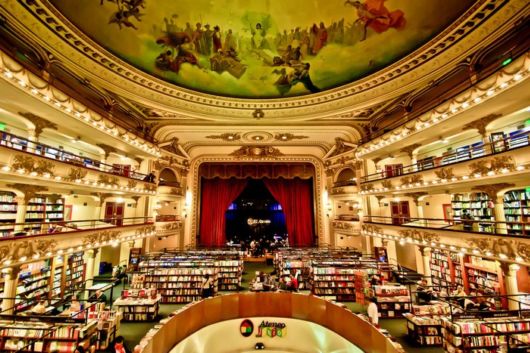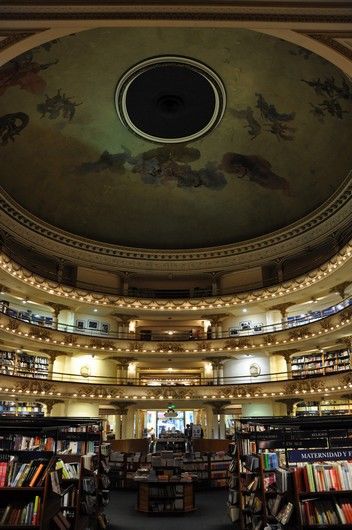 Polare Bookstore in Maastricht, Netherlands.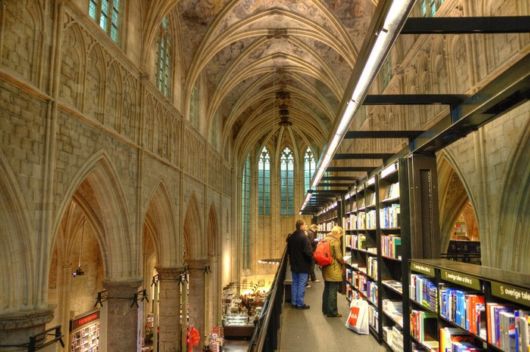 I don?t know who had the idea of turning a 700-year-old church to a bookstore but I'd have to say it was a really good one. In this beautiful mix of Gothic architecture and modern furniture you can enjoy a large number of titles and a great feeling of relaxation.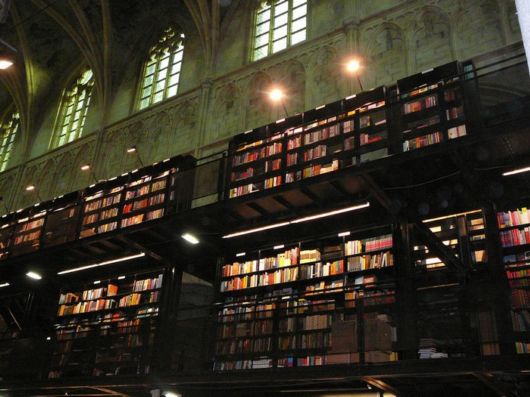 Word on the Water in London, United Kingdom.
When was the last time you were in a bookstore on a barge? Well now you know where to go if you ever feel like hopping aboard and browsing through a great selection of books. You can also stay on dry land and enjoy the shop's live readings and music shows.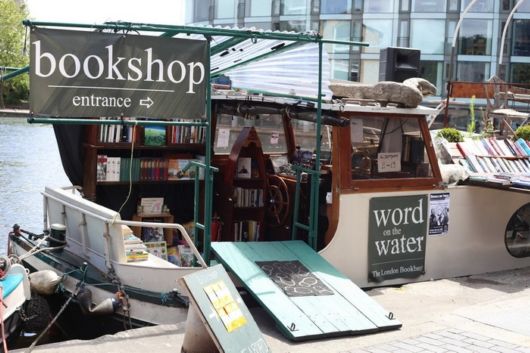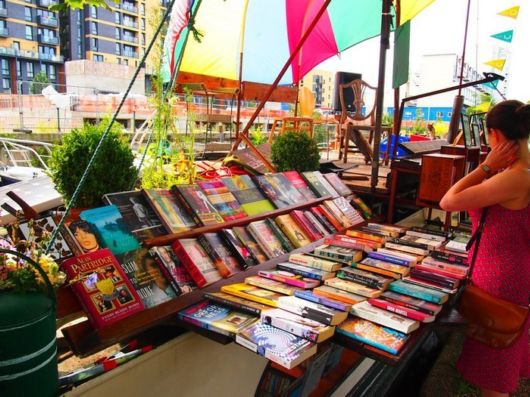 City Lights Bookstore in San Francisco, California.
Founded by poet Lawrence Ferlinghetti, it's no shock that this bookstore offers the entire second floor as a dedicated poetry space. Throughout the store there are chairs strategically placed so customers can not only enjoy the natural light but also take their time to sit and read a bit before choosing which book to take home.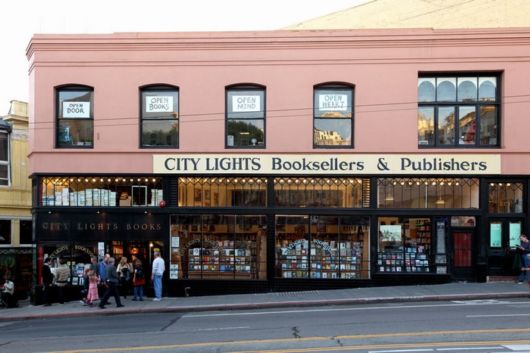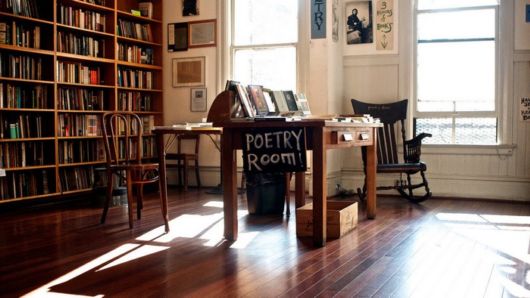 The Livraria Cultura in São Paulo, Brazil.
This is the largest bookstore in Brazil but you can also say it's one of its biggest playgrounds. Featuring giant dragon statues, numerous areas to lounge and four stories of book-filled aisles, this is one place where it's hard to be bored.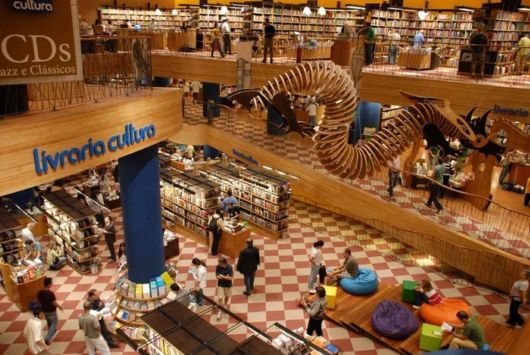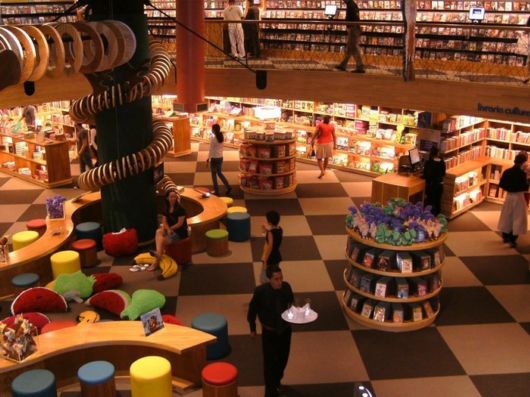 Libreria Acqua Alta in Venice, Italy.
A memorable store in a memorable city, Acqua Alta is a small shop full of books that fall off gondolas, bathtubs, and small boats all over the city. Feel free to dip your feet in the canal as you read, or climb a set of steps entirely made of old books.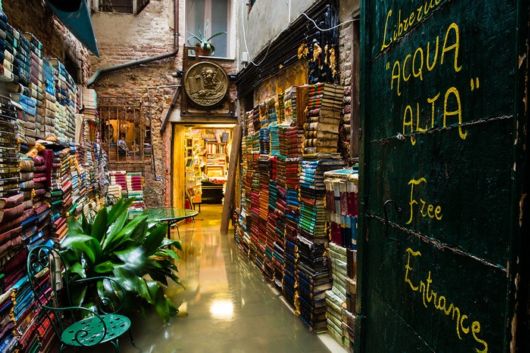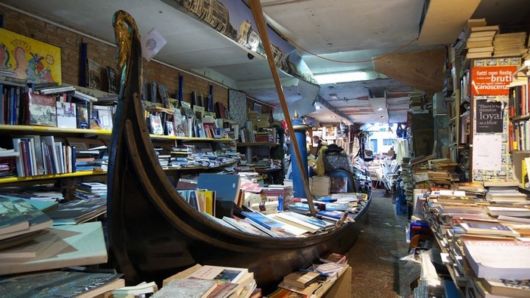 Cook & Book in Brussels, Belgium.
Many bookstores also include a coffee shop but none like this one. The shop is divided into nine rooms, each room contains a different genre of books and has its own special design to match.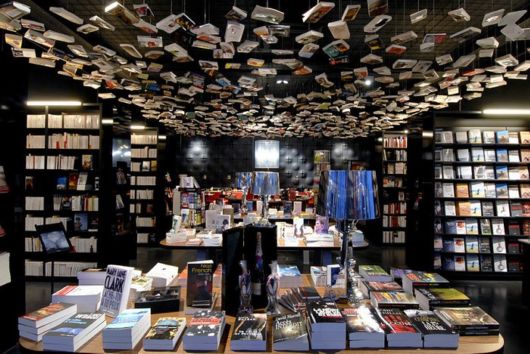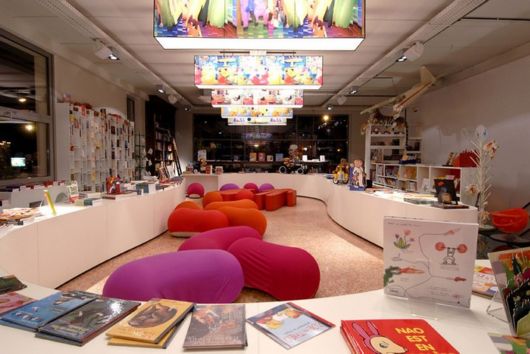 Brattle Book Shop in Boston, Massachusetts.
One of the largest antiquarian book shops in the US, the Brattle Book Shop was founded in 1825 and offers a unique experience of outdoor bookstalls. If it?s a bit too cold or hot outside, you are more than welcome to go inside and see the other three levels of the bookstore.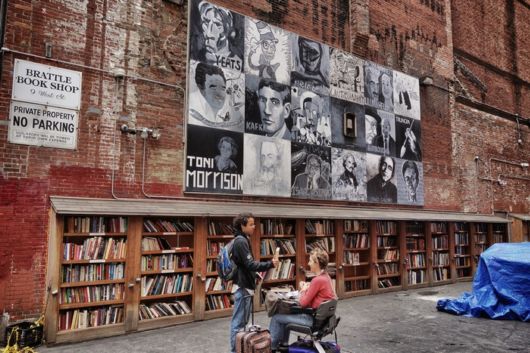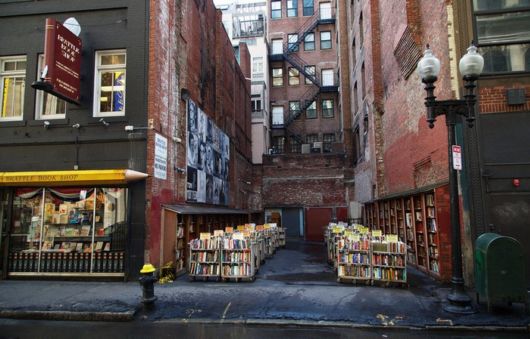 Librairie Ptyx in Brussels, Belgium.
A monument to all things art from both inside and out, you'll have a really hard time not noticing this amazing shop. The books here are carefully curated and the art on the walls pays homages to famous writers from all over the world.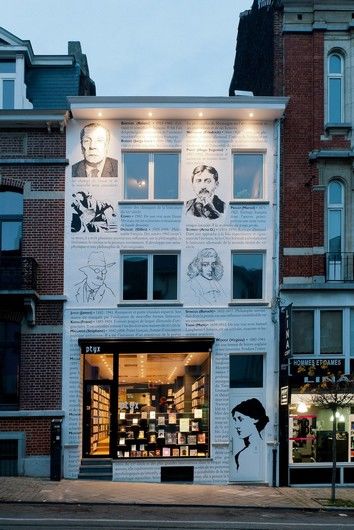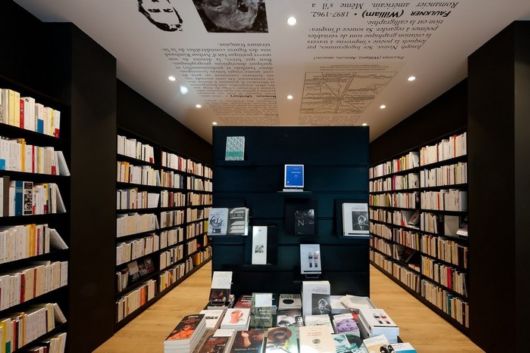 The Last Bookstore in Downtown Los Angeles, California.
Welcome to another world, full of enormous pillars, bright lights, and a huge mix of new, old and used books. The upstairs section of the store is a paradise for book lovers where everything is just 1$.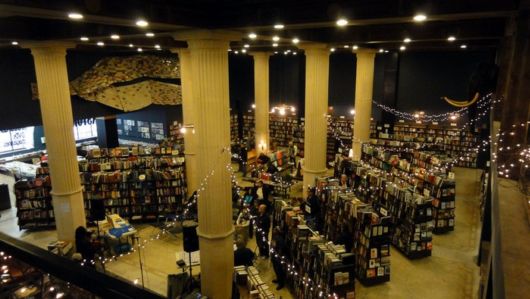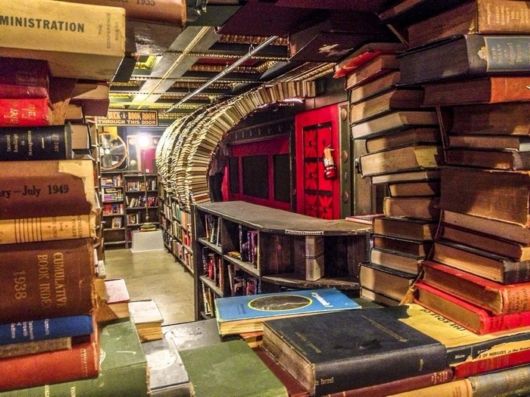 Cafebrería El Péndulo in Mexico City, Mexico.
I have mentioned before the common mix of coffee shops and bookstores, but this store takes the idea to a new level with a combination of a coffee shop, a bookstore and a greenhouse. The place is full of natural light and vegetation so you won't even feel like you are in a bookstore as you sit there and read while throwing back some mojitos.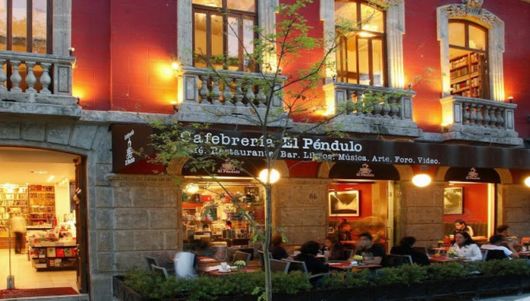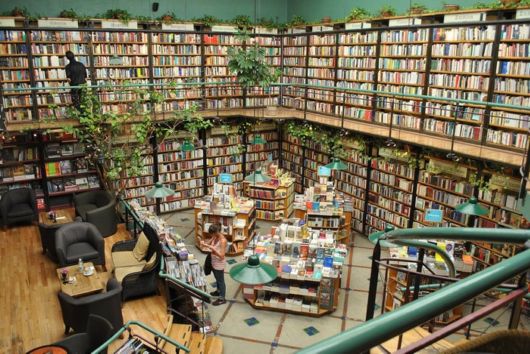 Atlantis Books in Santorini, Greece.
Atlantis is really just a big treasure cave for book lovers filled with tons of character and charm. The walls are full of messages to go over as you look through the many shelves of books around each corner.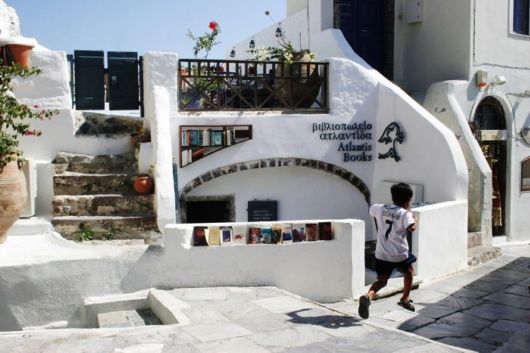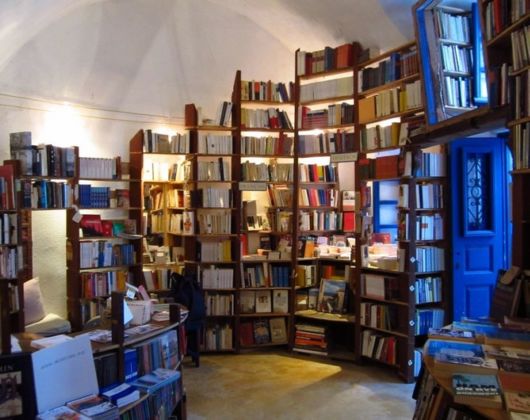 Powell?s Books in Portland, Oregon.
This indie bookstore was once a car dealership which means that while it not be as fancy as a former church or a theater, it's definitely enormous. The store is a well-known Portland landmark and a good reminder of the fact that people still appreciate new books, writers and titles.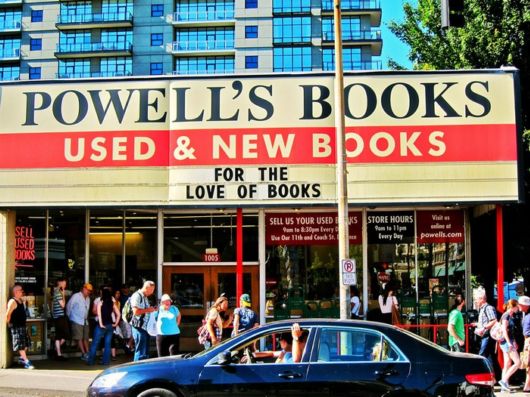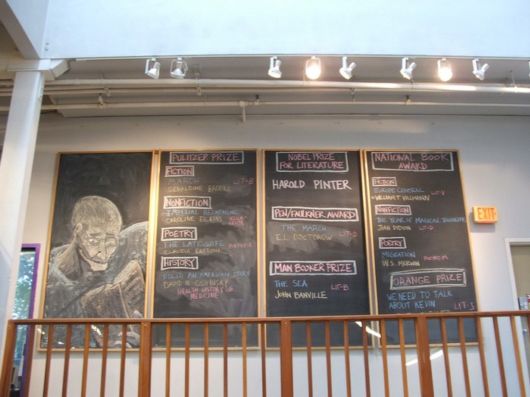 Librairie Avant-Garde in Nanjing, China.
Moving on with the theme of cars, welcome to one of the world's only car garages converted to a bookstore. You can still see the yellow line on the floor as you look around and enjoy the simplistic but modern design.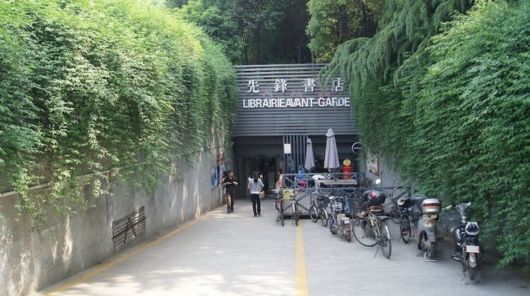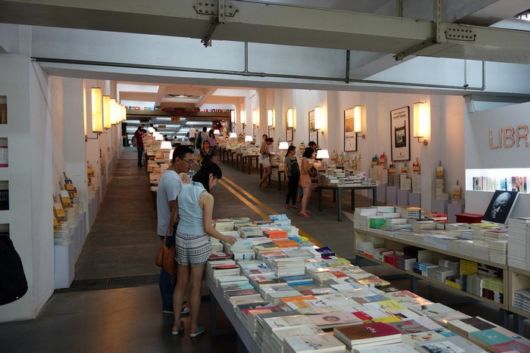 Books Actually in Tiong Bahru, Singapore.
A refreshing and quirky mix of classic and modern, this bookstore has a collection of books that matches its appearance. Indie titles, local authors, and plenty of cute little knick-knacks sit next to modern classical books. It?s a small but intimate book store, the kind you think of when you picture the ideal bookstore in your favorite book.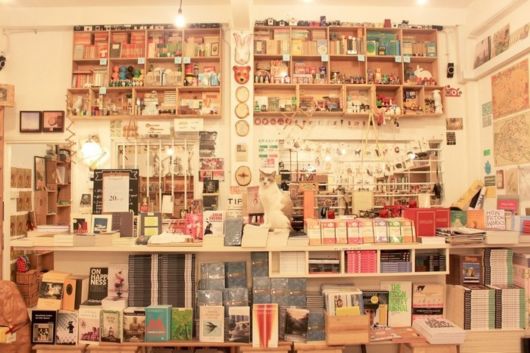 Livraria Lello in Porto, Portugal.
The old saying "don?t judge a book by its cover" is a perfect match for this "little" gem. The unassuming exterior of the store hides its beautiful rich dark wood, a sweeping staircase and stained glass windows. It is one of Portugal?s oldest bookstores and a much recommended place to visit for just about anyone.