Christmas tree Waterfall "Arbol de Navidad Cascada" – it is a miracle of nature, which is in the south of Mexico in the state of Chiapas . Tourists usually visit the beautiful natural sights Sumidero canyon formed by the Rio Grande River . Over several tens of kilometers numerous waterfalls falls from the rocks, the most interesting of which is called a Christmas tree, which the locals call Arbol de Navidad Cascada.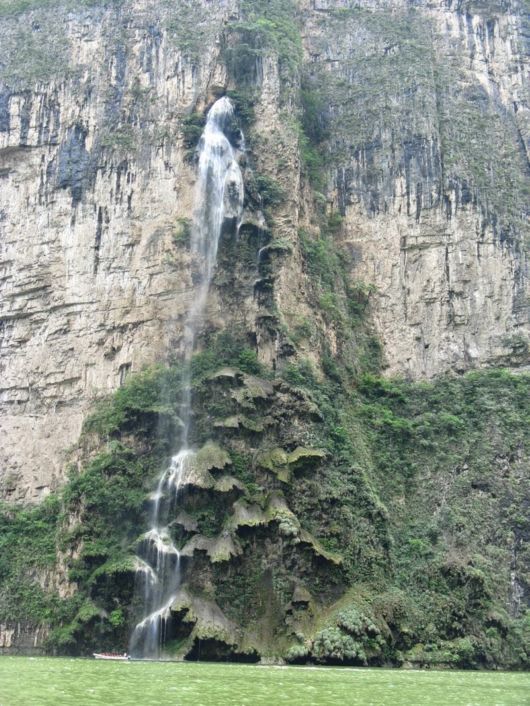 At first glance, surprising name was given to the waterfall because the rocks its structure from a distance resemble paws eat and breed in a green shade stained grass and mosses, which are irrigated with water, grow well in this place. Waterfall has a pretty decent fall height of water, which is equal to one hundred meters, but the overthrow of the water can be seen here only in the spring when in the highlands intensive in snowmelt. Spring flood fills waterfall with plenty of water, noise which is audible from falling for a significant distance. In other time of the year is a unique creation of nature trails off, and then quietly vacationers can swim on the boat even under the most "stone tree", artfully created by nature. Tourists from all over the world want to come to these beautiful places, make memorable photos in the unique waterfall with marvelous view called Christmas tree.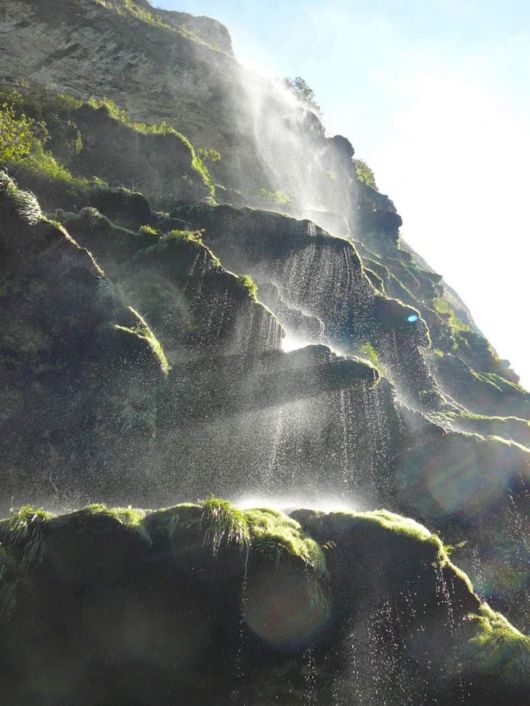 According to Sergio Lopez Mendoza, Professor School of Biological Sciences at the University Chiapes, the unique structure of this waterfall has evolved over 1000 years. This is the result of the natural hydrological cycle, physical and chemical characteristics of rocks. Unfortunately unique waterfall Arbol de Navidad is under threat of destruction. The reason was the threat of destruction of human intervention in the environment. As a result of human intervention dry periods have become more frequent, so the design of the waterfall is becoming weaker. Danger of bursting unique waterfall was first discovered two years ago. It was the first time it has been observed detachment of rocks. Experts from the Mexican Geological exploration center studied rock formations In order to more deeply diagnose the problem and offer a possible solution.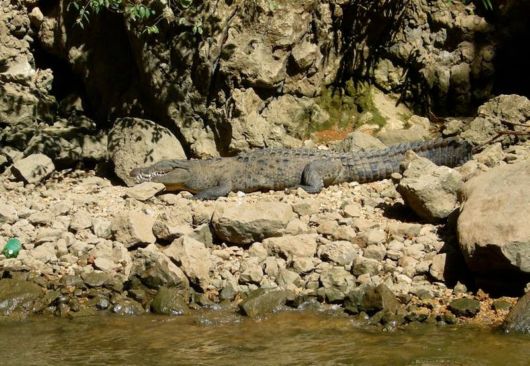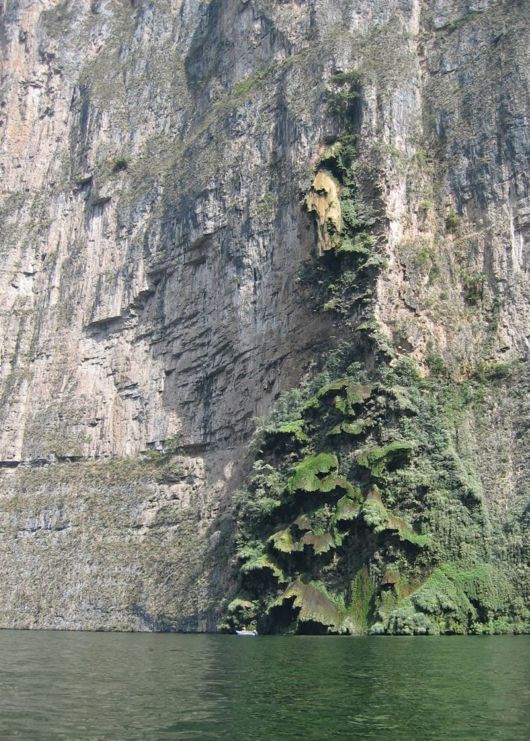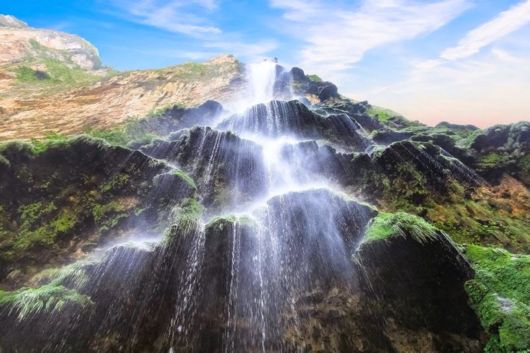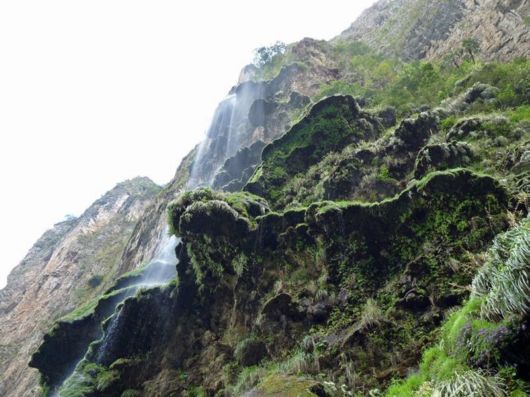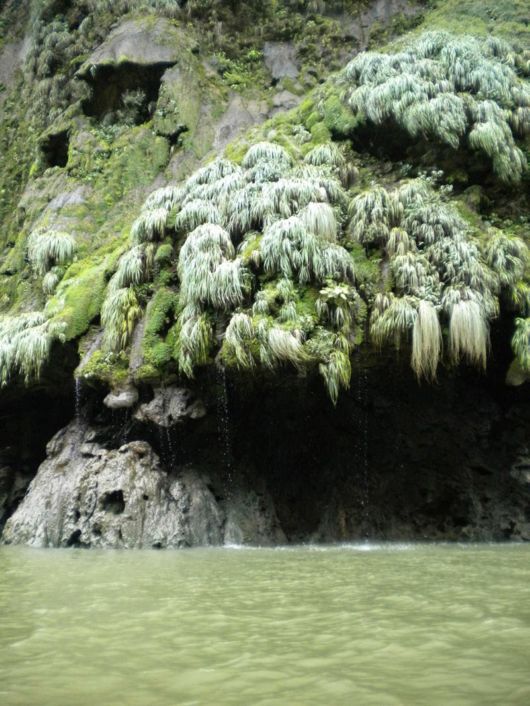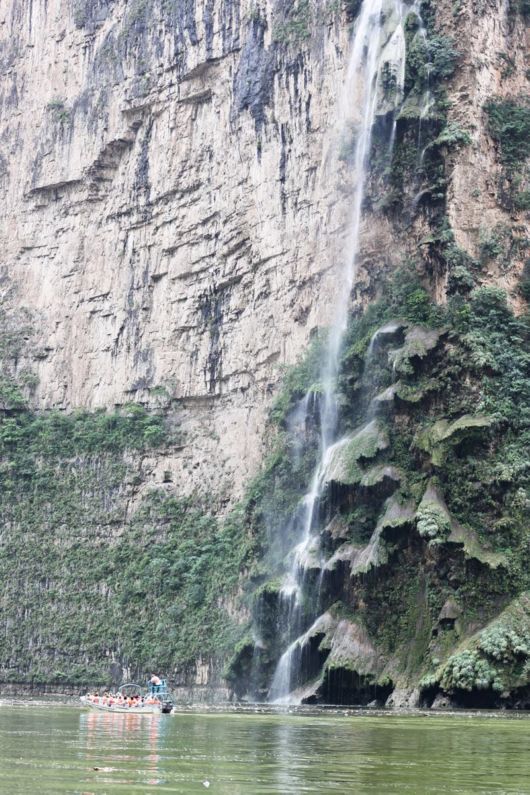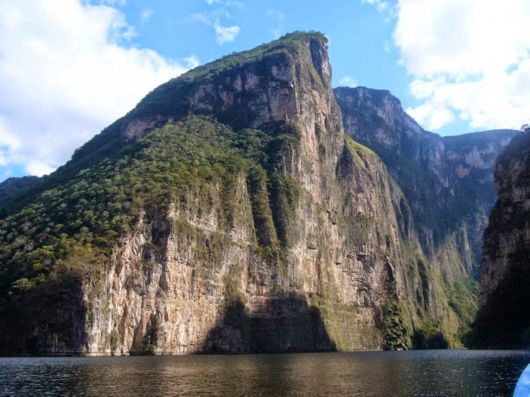 Heading back into the high part of the Cañon del Sumidero, you can the waterfall on the right. This cliff is maybe 2500 feet tall?