Cachina – Another Great Destination for Summer Vacations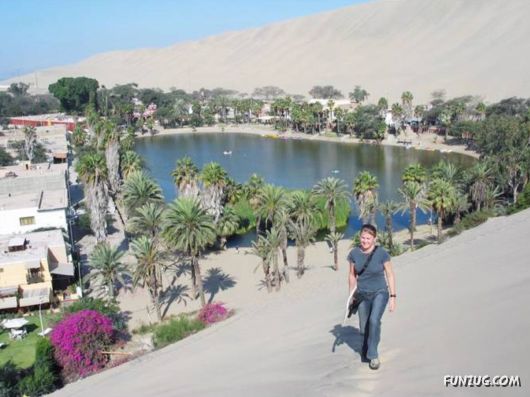 Huacachina is a small lost paradise located in the desert of the Ica region, in south-western Peru. There are only 115 inhabitants (1999). The particularity of this village is that it has been built around a small natural lake in the desert called the "Oasis of America.?
The two main activities in addition to swimming are sandboarding and taking dune buggy rides on sand dunes that stretch several hundred feet high.Going on vacations in an oasis is rather cool and frankly, I would be glad to spend one week or two over there this summer!