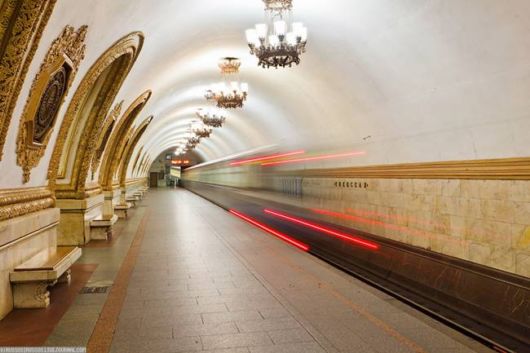 "Kiev" – Circle Line station of the Moscow Metro. Opened March 14, 1954 in the section "Belarusian" – "Park of Culture." Located between the stations "Krasnopresnenskaya" and "Park of Culture." Go to Filyovskaya and Intercession Arbatsko-line. The only Metro Ring line is not located in the Central Administrative District of Moscow. Pilon deep-level station. Architects – EI Katonin, VK Skugarev, GE Golubev. Artists – AV Mizin, G. Opryshko, AG Ivanov.
From 1954 to return to the city is the half-pace escalator (the work of architects IG Taranov, GS Tosunov, design engineers Sachkova LV, MV Golovinova), which leads to the general lobby with the same name station Arbatsko Intercession-line.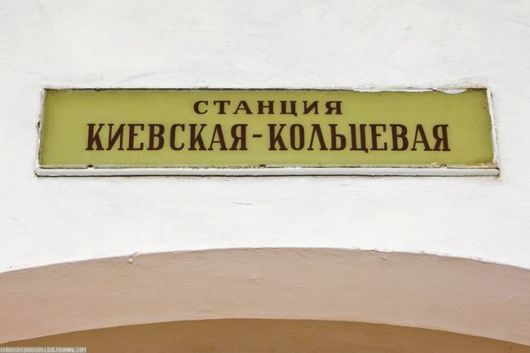 On the site there is an intermediate transfer station submarines. In front of the escalator on the circle line is preserved, this rarity plate.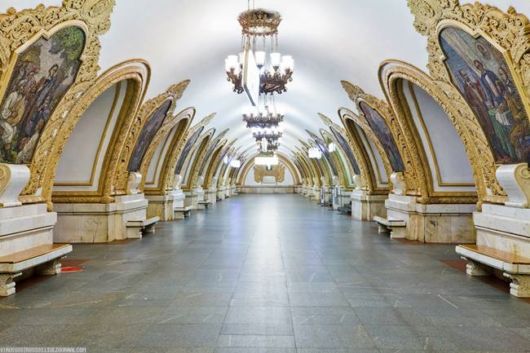 In 1953, the post of General Secretary of the CPSU intrudes Nikita Khrushchev, and among his first acts is to perpetuate and the great destiny of the Ukrainian people in the Moscow subway. At that time, neither of the two existing "Kiev" did not satisfy him. According to the results announced by the contest were submitted 73 projects, which won a victory in Kiev. A group of construction workers headed member of the Academy of Architecture of the Ukrainian SSR EI Katonin.
Architectural innovations used Ukrainian group of architects. The main stylistic and engineering principles work for them are growing at the top of the pylons and a parabolic arch, borrowed from the LM Polyakov – Metro architect who designed "Arbat" Arbatsko-Pokrovskaya line. Subtle forms of ornamental plant girdling design reminiscent of "Novoslobodskaya." The track walls and bottom of the marble pylons mark "Koelga" floor is gray granite slabs.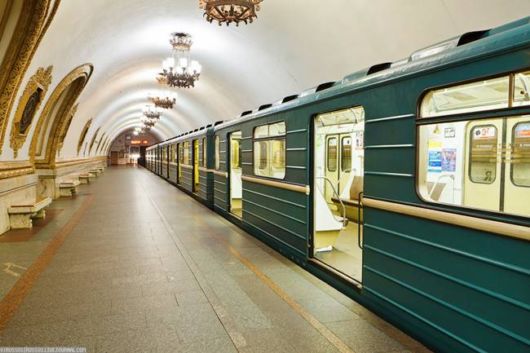 The decoration station on the theme of friendship of Russian and Ukrainian peoples.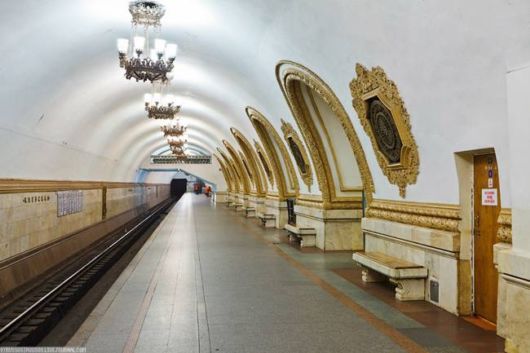 In 1972 he built additional transitions from the central hall in the eastern end of the station "Kiev" Intercession Arbatsko-line and in the anteroom of the eastern exit station "Kiev" Filevskaya line.
The door to the cable channel on the track wall.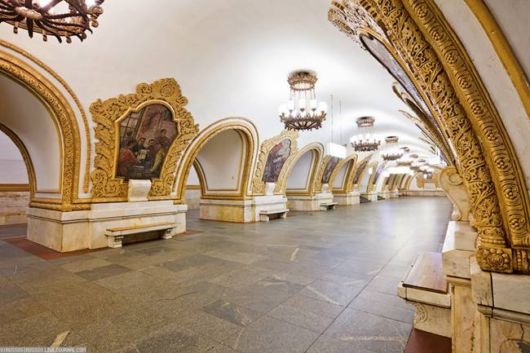 The central part of the boarding hall, covered graceful white arch, which is connected to the lateral parts of parabolic arches, stucco bordered braid that is characteristic of Ukrainian architecture of the seventeenth century. In this description, there is a contradiction with the caption to the photo number 5 – on the same design, there are two different points of view: Wikipedia and the official website Metro.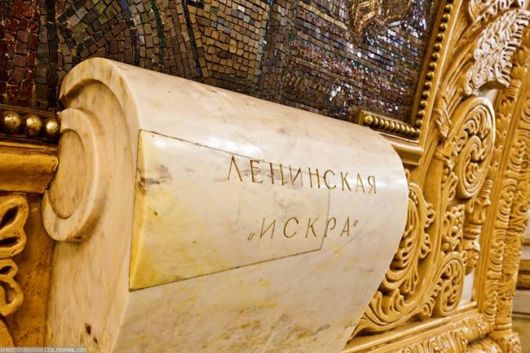 I wonder what's changed?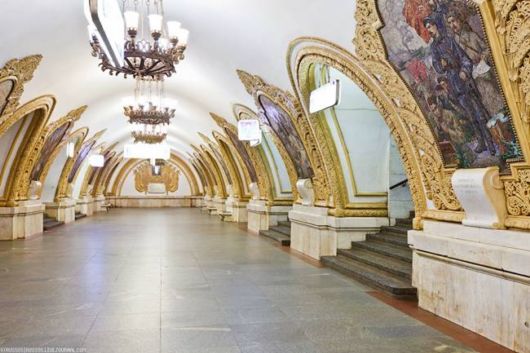 18 pylons are decorated with mosaic panels of glazes, painted on the history of Ukraine and the friendship of Russian and Ukrainian people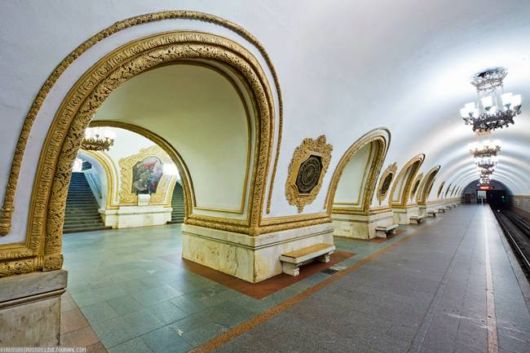 Together with two other stations and some of the objects that GO node is a complex engineering structure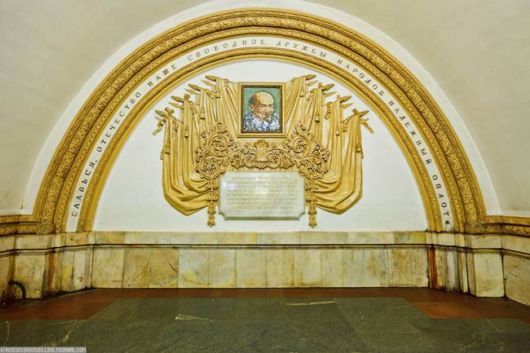 On the front wall of the central hall are a large station with stucco panels in the form of flags, and a mosaic portrait of Lenin in the center. Around – the anthem of the USSR-line.