Find out everything about the three national parks in Iceland and see some beautiful pictures of these amazing nature reserves.
Prior to 2008, Iceland had 4 national parks: Þingvellir, Snæfellsjökull, Skaftafell and Jökulsárgljúfur. In 2008, Skaftafell and Jökulsárgljúfur were merged and named Vatnajökull National Park, so today Iceland has 3 national parks.
What are natural parks ?
In general national parks or nature reserves are protected areas that are considered unique because of their beautiful nature or cultural heritage.
With so much beautiful landscape in Iceland it is hard to choose which areas should be chosen over others to become a national park, but the following 3 areas will be protected for years to come.
Þingvellir National Park
Thingvellir National Park is the only national park in Iceland that is also a UNESCO World Heritage Site. It is situated in the south of Iceland, not far from Reykjavík and is one of the stops on the Golden Circle route. It is about 240 km2 in size.
Parliament, or Alþingi, was established at Þingvellir in 930 and remained there until 1798. The Thingvellir National Park was the first Icelandic national park, established in 1930 to protect the remains of the parliament site. It was later expanded to protect the natural phenomena in the surrounding areas.
It is a site of historical, cultural and geological importance, being situated in a rift valley on top of where two tectonic plates meet: The Eurasian Plate and the North American Plate on the Mid-Atlantic Ridge.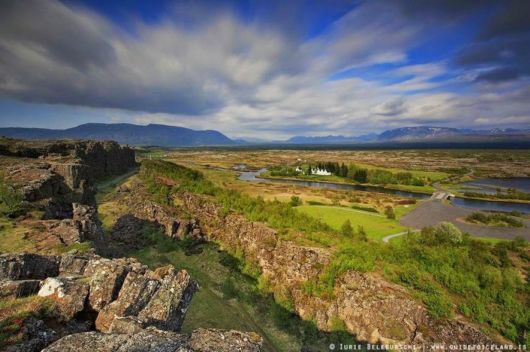 Iceland is one of few places on earth where the Mid-Atlantic Ridge can be seen on land.
Thingvellir is also home to Þingvallavatn Lake, the largest natural lake in Iceland. Silfra, Iceland's most famous location for scuba divers and snorkellers, is located within the Þingvallavatn Lake. It has extreme clear water, with visibility from 90-120 meters!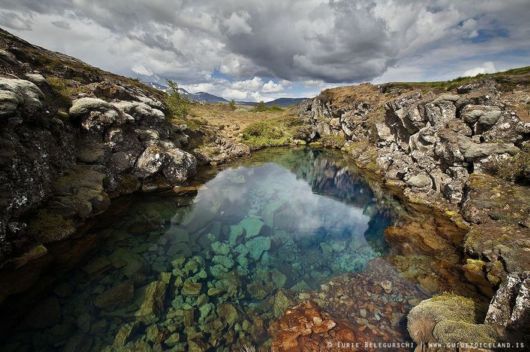 Snæfellsjökull National Park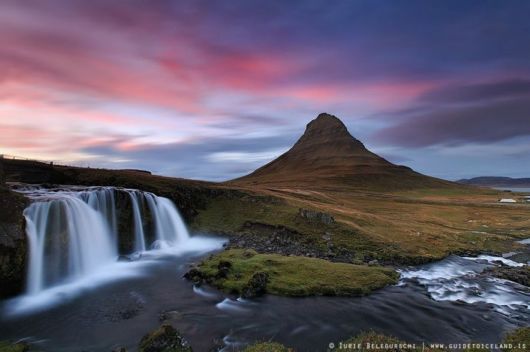 Snaefellsjokull National Park is in the west of Iceland, on the Snæfellsnes peninsula. It surrounds the Snæfellsjökull glacier, made famous in Jules Verne's Journey to the Center of the Earth.
Snæfellsjökull glacier is a very picturesque stratovolcano, seen from Reykjavík on a clear day.
Snæfellsjökull National Park is Iceland's only national park that extends to the seashore. The park covers an area of 170 km2.
Lava is very prominent in this national park, both rough, jagged lava and smooth, ropy lava. Most of the lava is covered with smooth moss.
There are also varied lava formations that are fascinating, with many caves in the region.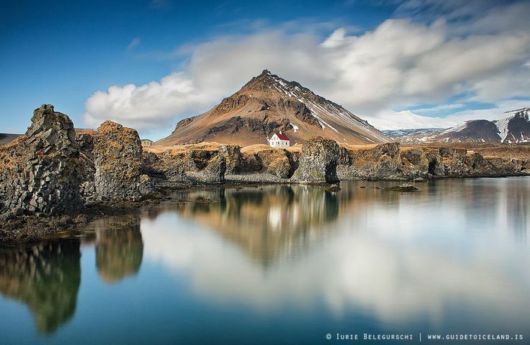 The coast is varied and alive with birdlife during the breeding season, and there are many wonderful hiking paths in Snaefellsjokull national park, for example between Arnarstapi and Hellnar.
Vatnajökull National Park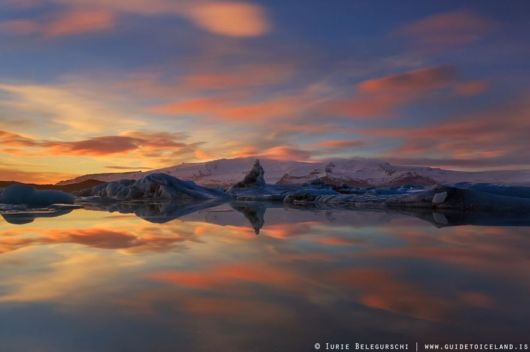 Vatnajokull National Park is in the south-east of Iceland and covers 13600 km2 – or 13% of Iceland. This makes it the second largest in Europe in area (after Yugyd Va in Russia). It takes it´s name from Vatnajökull glacier, which is the largest glacier in Europe.
The unique qualities of Vatnajokull National Park are primarily its great variety of landscape features, created by the combined forces of rivers, glacial ice, and volcanic and geothermal activity.
Vatnajökull is Iceland's largest glacier and the scenery encircling the glacier is extremely varied.
North of the glacier there is the area of Jökulsárgljúfur (Glacial-river-canyon) as well as known volcanoes such as Askja, Kverkfjöll and Snæfell – and the table top mountain Herðubreið.
Jökulsárgljúfur is dotted by chaotic canyons and interesting volcanic rock formations and through it runs Jökulsá á Fjöllum with the thundering waterfall Dettifoss.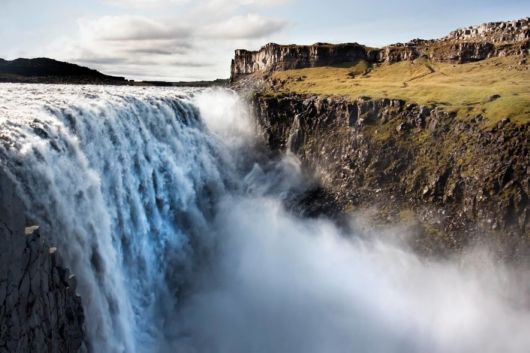 Even further north you can find the horseshoe shaped cliffs of Ásbyrgi filled with lush vegetation.
The southside of the glacier is characterised by many high, majestic mountain ridges, with outlet glaciers descending between them onto the lowlands.
Iceland's highest peak, Hvannadalshnjúkur, can be found in the Öræfajökull glacier on the south of Vatnajökull glacier.
Right next to it is the area of Skaftafell with it's natural birch wood that is renowned in Iceland for its agreeable climate and the sunny days in summer, uncommon in the south of Iceland.
There are also the black sandy plains leading to the sea, often the victims of glacial river floods (jökulhlaup).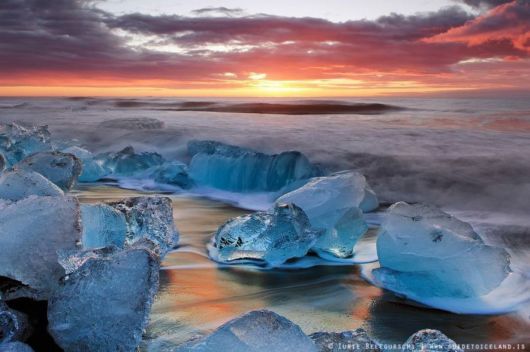 Many species of birds, arctic foxes and even some reindeer can be spotted in Vatnajökull National Park. Now go and enjoy nature.