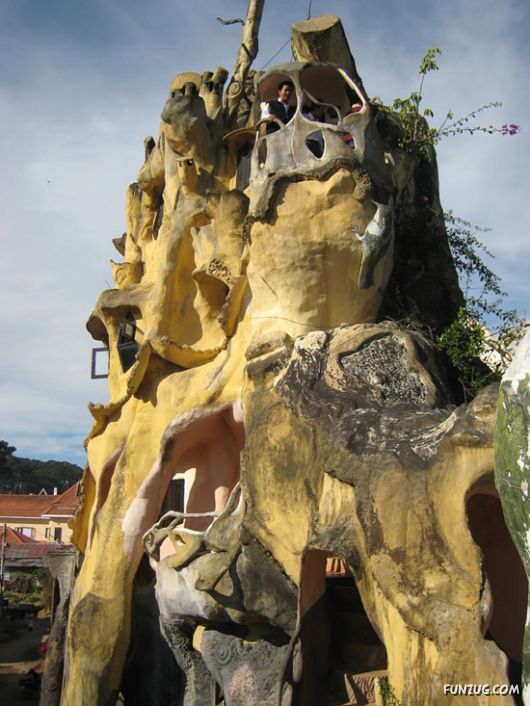 Featuring a truly unique design,
Hang Nga?s Tree House Hotel
is, without a doubt, one of the most bizarre buildings in the world.
Located in Da Lang, Vietnam, Hang Nga?s Tree House Hotel, better known as Crazy House, features giant tree trunks and branches that try to trick you into believing this is an actual tree house. In reality, it?s built from conventional construction materials. But there?s nothing conventional about the architectural principles used by Hang Nga, the woman behind Vietnam?s Crazy House.
Daughter of a former president of Vietnam, Hang Nga was confronted with almost no restrictions at all, when she decided to build her wacky hotel. The Vietnamese government simply looked the other way and allowed her to let loose her imagination, without considering rules and regulations. And you can witness the end result in the photos below.
The interior of Hang Nga?s hotel is just as unusual as the outside. It?s filled with unexpected twists and turns, narrow hallways, bizarre rooms and dotted with strangely shaped windows. This is probably why Crazy House is more successful as a tourist attraction, than a hotel. Hang Nga, who lives in her ?masterpiece?, tries to convince people to stay at least a night, but most prefer to take some photos and look for a more conventional hotel.