During the winter months, the continent of Europe doesn't necessarily appeal to many tourists, however, there are some places that make up for the continent's cold, gray climate. These are the hot springs and spas that will make your winter vacation not only warm and pampering, but also healing, as the flowing water in these places has been shown to have great health and medical properties, and they contribute mainly to the treatment of various skin diseases. Read on to learn more about the 5 best hot spring and spa sites across Europe.
1. Blue Lagoon Geothermal Spa, Iceland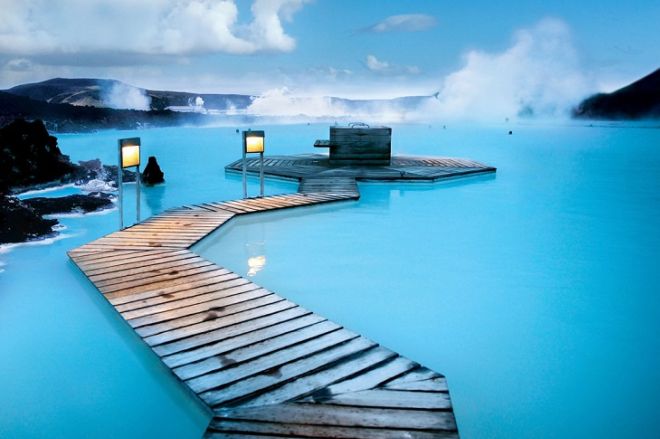 You'll find peace and pain relief in these geothermal pools, which can be found in southwest Iceland. Temperatures are constantly between 37 and 42 degrees Celsius in this vast lagoon. Its warm waters are good for treating psoriasis and other skin disorders.
2. Gellert Baths, Hungary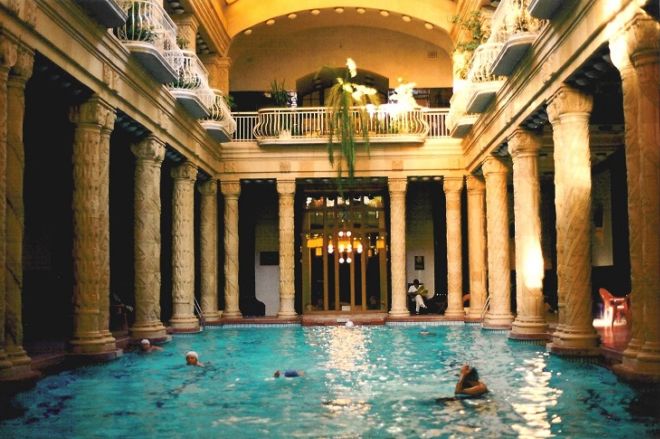 If you want to feel like royalty, even for just a few hours, you should definitely visit Gellert Baths in Hungary's capital, Budapest. In its embellished structure you'll find large warm baths lines with roman pillars. These waters contain different components which are beneficial to healing arthritis and other orthopedic problems.
3. Santorini Hot springs, Greece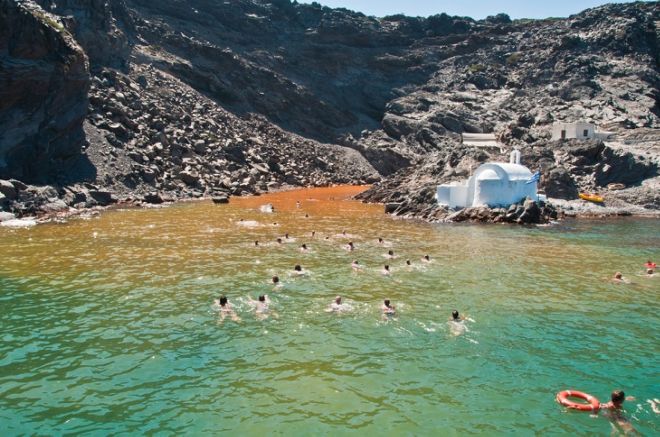 On one of Greece's most breathtaking islands, you can find the natural hot springs of Santorini. In the middle of the breathtaking views, you'll see steam coming off of the baths that reach a temperature of 37.5 Celsius. These waters are said to heal all aches and pains.
4. Aqua Dome Thermal Spa, Austria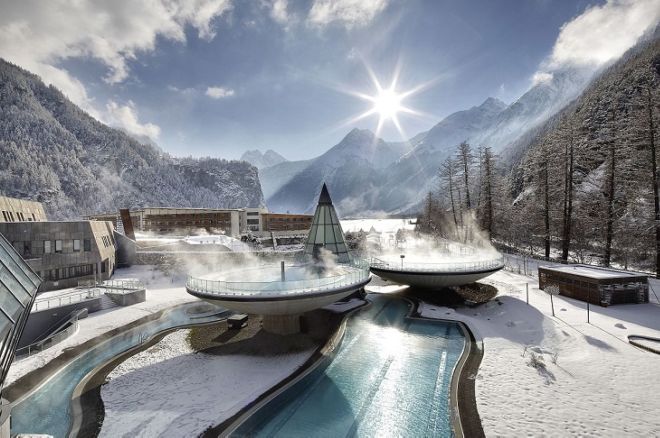 Between the white snowy alps, you'll find the Aqua Dome, one of the fanciest and newest spas on the continent. Here you can enjoy 12 warm and papering baths located within the complex as well as outside it. a hot sauna and other facilities around the complex ensure moments of complete peace and bliss.