For the last few weeks, I was flying around this blizzardly surreal and adamantly vibrant city of Singapore – the world's capital for the forward-thinking. This collection showcases some of the breathtaking visions I received from the Ultimate Creator.
More info: cherrytomas.com
The Spaceship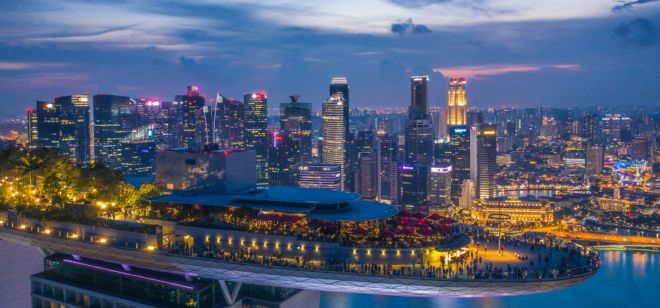 Twilight is those precious twenty minutes of the day when the Ultimate Creator is intensely playing with colours and creates a perfectly harmonious, adamantly vibrant symphony of reality. I am deeply fascinated by the "Spaceship" on the top of Marina Bay hotel – it definitely is the most prominent expression of human creativity in the whole of Singapore. Welcome to the Symphony of Twilight.
Fragility In Keppel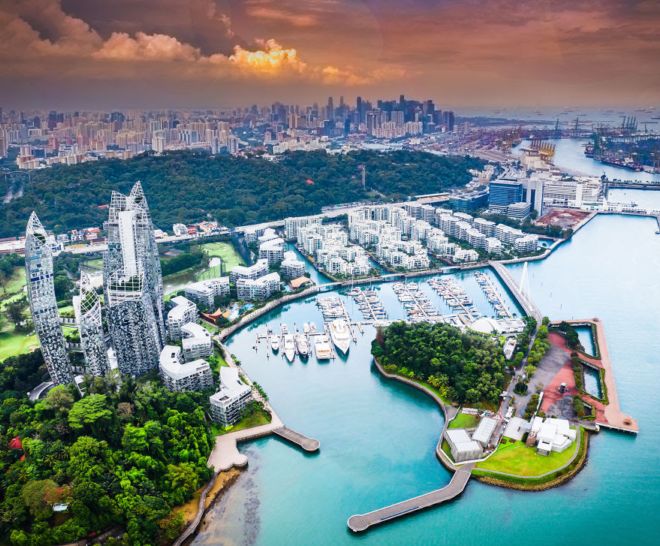 Just a few moments before this gruesome storm swallows Keppel Island and the skyscrapers of Singapore. Flying before storm makes me excited and thrilled – because you never know what surprise the Ultimate Creator is going to paint on the sky and if I'm going to land my drone at all. It's just business as usual between Him and Me.
The Awakening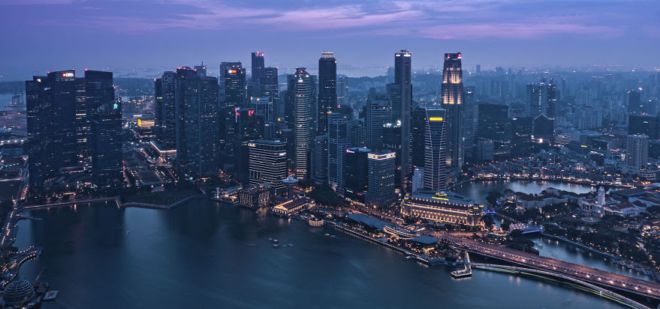 As people are preparing to sleep, the Energy of the Night is awakening. Lights are flashing up, skyscrapers get illuminated, streets become brighter – it's the Divine Play between Day and Night. In tropical countries, I have just twenty minutes to get this shot right, because the sun is going down much quicker than in the North. Feeling this scarcity of time, I get excited and thrilled – and it gives a perfect reason for yet another conversation with the Ultimate Creator.
Tranquility in Keppel

If I was too choose the most harmonious and tranquil, yet city-like place in Singapore, it would be Keppel Island. Energies and vibrations here radiate on frequencies of magnificence, ready to be revealed by those who wish to rise to higher consciousness levels.
Joie De Vivre, La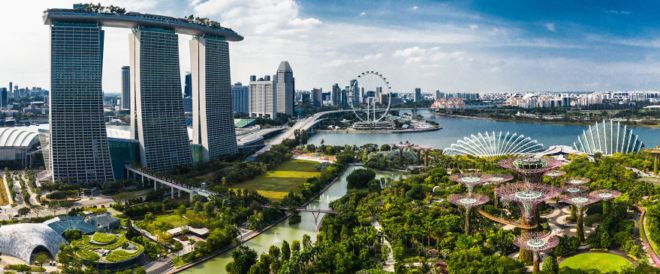 The joy of life, the joy of flying, the joy of living in the most forward-thinking country of the world… Joy – like other feelings – is a matter of perception. When you connect to the Ultimate Creator and ask for joyful experiences – they are revealed in the most unexpected ways.
Buena Vista

Early morning on the Spaceship of Marina Bay. People are cleaning the remains of yesterday's lavish party. Singapore is waking up for a new, dramatically vibrant day of challenges and opportunities. Here's to life, the city of Merlion, the metropolis of lions and mermaids.