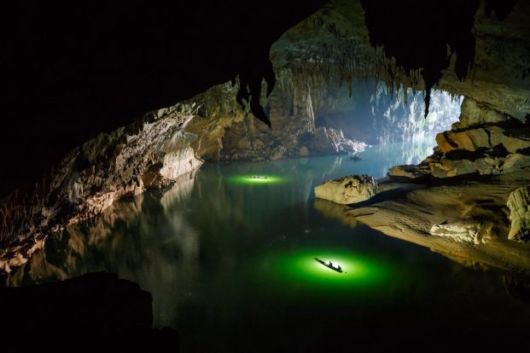 On a recent trip to Laos, Beijing-based photographer
Ryan Deboodt
spent two days exploring Tham Khoun Xe, one of the largest active river caves in the world measuring an impressive 4.5 miles long.
Despite the vast underground cave being incredibly remote Deboodt was granted special mission to venture beyond the places that tourists are normally restricted to. The cave system has an average height of 200 feet and width of 250 feet making it almost hard to believe that a place of this scale can exist underground.
As you can tell from the incredible photos below Deboodt took full advantage of the cave exploration and even managed to put together a short video which features plenty of amazing drone shots. You can see more of Deboodt's work on Facebook or Instagram.