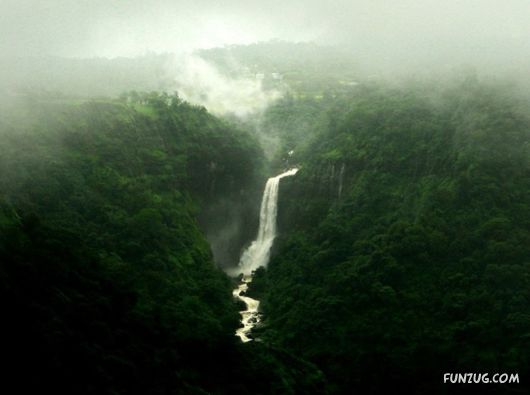 Khandala is a hill station in the Western Ghats in the state of Maharashtra, India,
about three kilometres from Lonavala and seven kilometers from Karjat.
Khandala is located at one (top) end the Bhor Ghat, a major ghat (meaning valley in Marathi) on the road link between the Deccan Plateau and the Konkan plain. The ghat carries an extensive amount of road and rail traffic. The Mumbai-Pune Expressway, the main link between the major cities of Mumbai and Pune, passes through Khandala.
Due to the ease of accessibility from nearby cities, Khandala is a common area for hiking. One destination is the nearby peak of Duke's Nose, which offers a panaromic view of Khandala and the Bhor Ghat.
The route near khandala sunset point and khopoli has been there since centuries used to connect the coastal cities like Sopara to Pune, The transport from base of khopoli was by carts both hand pulled and horse drawn, which was tarred during British time somewhere in 1840.
The railway route from karjat to Pune was started under the guidance of GIPR Chief Engineer 1849 – 1862: James Berkley (surveyor and route designer). The chief Engineer had a bungalow near the current day st Xaviers Villa in khandala facing towards Duke's nose hill, The construction of the Khandala tunnel was a herculean job as the tunnel had to be bored thru Basalt, There were four bouts of cholera in Khandala during the construction of the Tunnels and Khandala Railway station, Which is well documented by the paper published by sir James Berkley.
The another notable place of visit is the Ancient Jail which was built in 1896, In which founders of St Xaviers college were jailed as POW's by the British masters.