I Photographed Lake Bled On A Fairytale Winter Morning
As you probably all know by now, Bled is one of the most beautiful places in Slovenia that draws about one million visits each year. Most choose to visit Bled in spring or summer, but, in my opinion, the most beautiful time to visit is in winter, on a clear day after the snow.
Unfortunately, days like these were not very frequent in the last few winters. So I was very happy when finally the weather forecast seemed perfect. It was snowing and the next day was supposed to be very cold and clear (with some mist). Perfect conditions to make some beautiful shots of the lake Bled in the winter time.
I arrived very early in the morning as I didn?t want to miss anything. The weather was just as predicted and I quickly took a few shots when it was still very dark.
Church in the first morning sun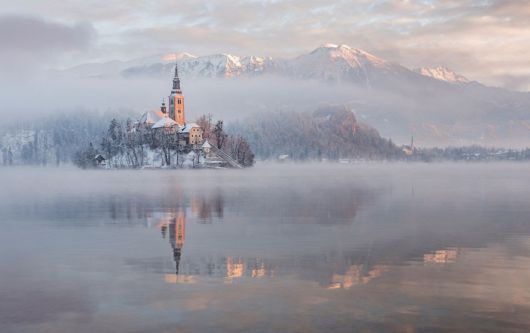 Church on the island in soft purple and pink tones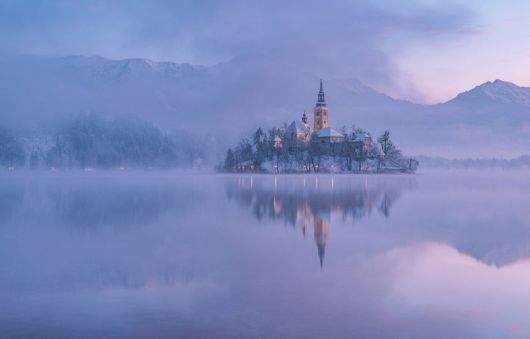 I was slowly walking towards the pier from where you get the best view of the church. The next shot is one of my favorites. I just love the tranquility in this one. Usually the background is very crowded from this perpective with the centre of the town behind the lake. But in this case it?s so perfectly hidden, one can only tell the town is there because of the subtle lights.
Early morning at lake Bled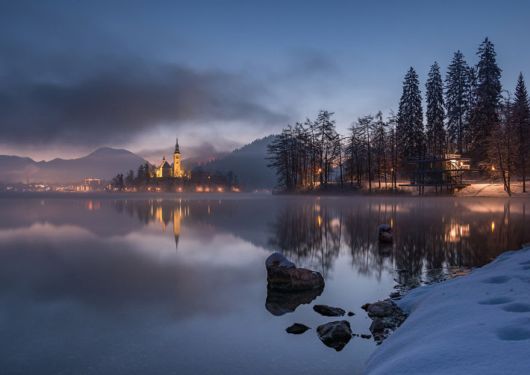 Winter panorama at lake Bled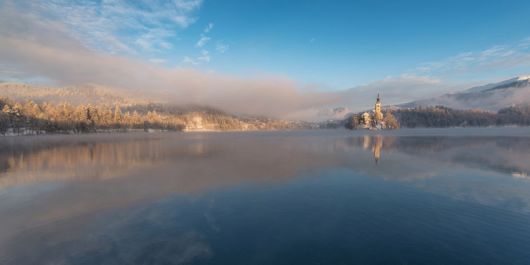 Winter perfection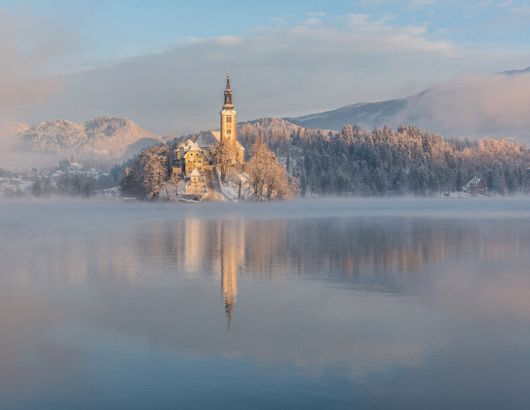 Beautiful reflection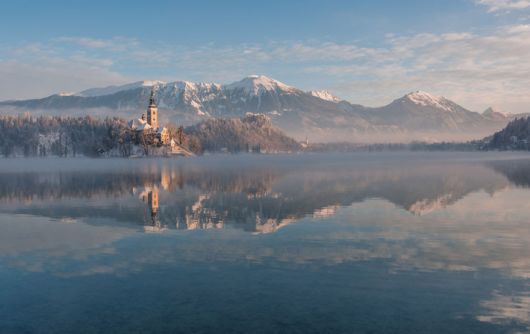 Perfect winter scene at lake Bled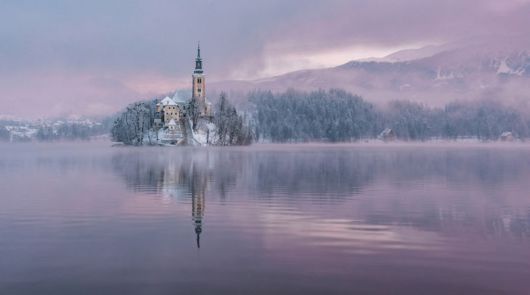 Hectic conditions with strong wind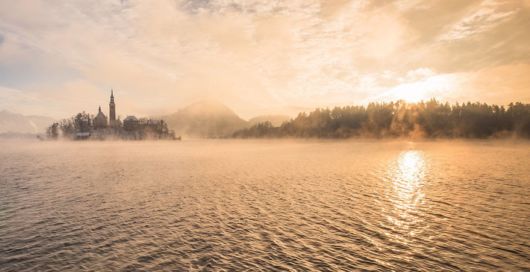 Swan taking a look of what I was doing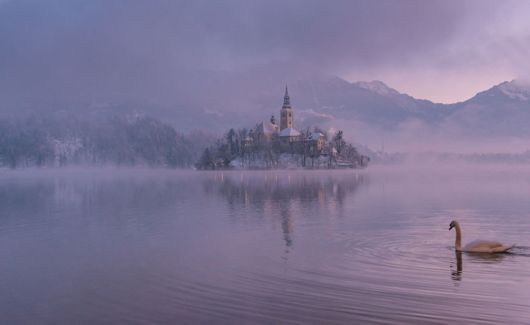 My fellow photographers taking images of the church