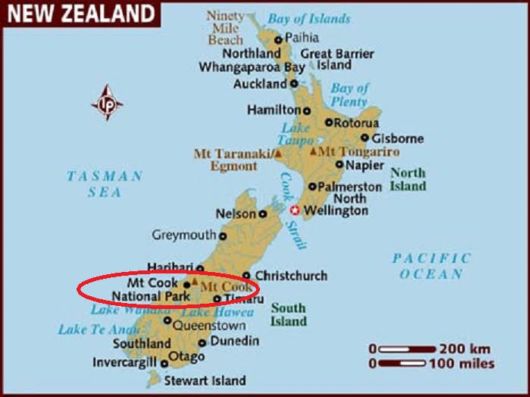 Aoraki / Mount Cook is the highest mountain in New Zealand.
Its height since 2014 is listed as 3724 m (12,218 ft), having earlier been measured at 3754 m.
It lies in the Southern Alps, which runs the length of South Island. Aoraki/Mount Cook consists of three summits lying slightly south and east of the main divide, the Low Peak, Middle Peak and High Peak.