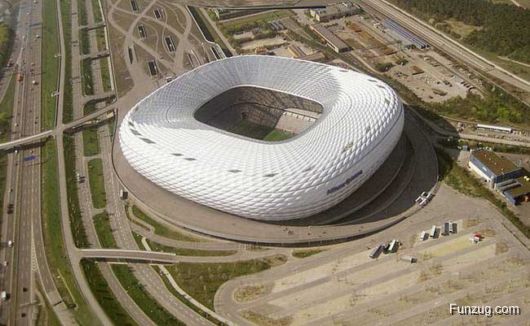 Magnificent Allianz Arena stadium in Munich (Allianz Arena) – home of the world famous stadium of FC Bayern. It is the third largest stadium in Germany and one of the most modern in Europe.
Capacity of the arena – more than 70 million viewers, it was built between 2002 and 2005, and the cost of construction will be about 340 million euros. The current name is the stadium in honor of his sponsor – the insurance company «Allianz» got it right for 30 years in exchange for financial support.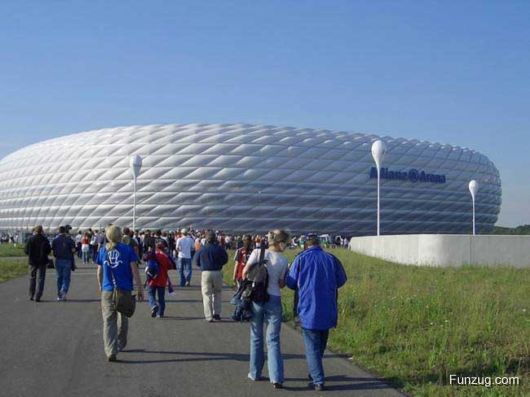 The stadium has a very impressive look, and according to its creators, the Swiss architectural firm "Herzog and de Meuron," this is the first stadium in the world that can completely change the color lighting outside. 2760 rhomboid etilfluoretilenovyh pillows, which are composed of the facade and the roof, form the world's largest membrane area of ??66 500 m ². Each bag can be illuminated in blue, red or white flowers and a variety of tints.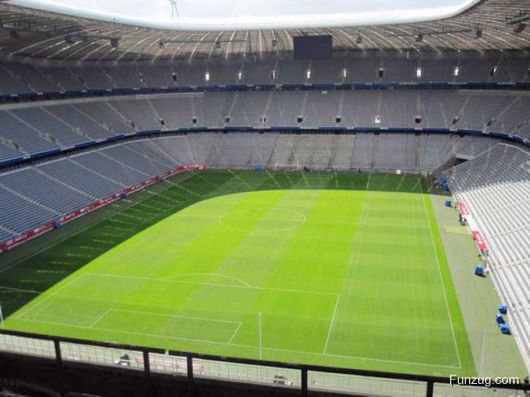 During the match with "Bavaria", the stadium lit native color of the team in red. When playing team "Munich 1860" stadium light in blue. If the team plays Germany, the pillows are bright white.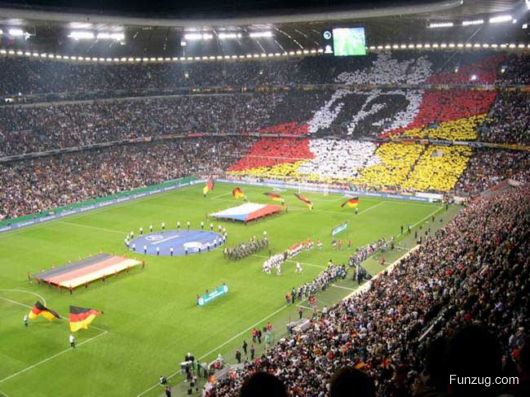 The brightness of the illuminated stadium, by the way, is so great that on clear nights "Allianz Arena" can be seen from the mountain tops that are at a distance of 75 km.