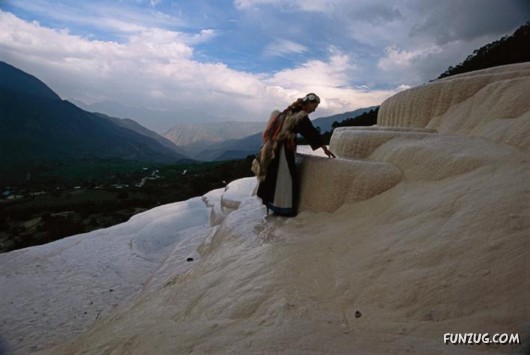 Dressed in the traditional costume of the Naxi people, actress He Meizhen performs for a music video at the
Bai Shui limestone terraces?formed by deposits of calcium carbonate from flowing hot springs.
The Naxi religion holds that man and nature are kin, and that humans who take too much from nature risk the wrath of their nature brother in the form of floods,
epidemics, and other disasters.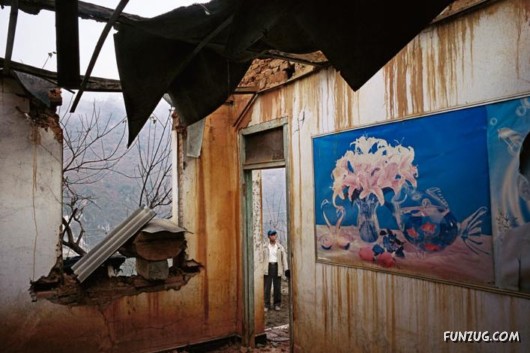 One of the last remaining residents of Xiaoshaba village, near Liuku, stands sentry at his home.
The village was demolished to make way for one of the largest dams proposed for the Nu River, just north of Liuku.
Although China's government insists that dam construction has been halted, preparations are still under way.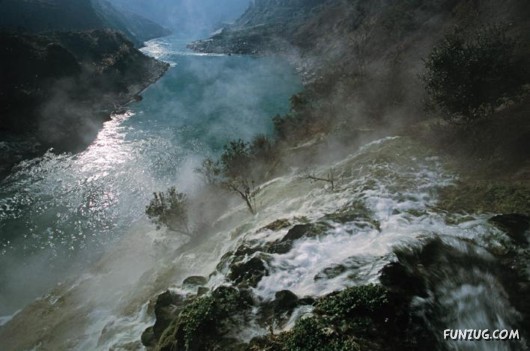 Lush green brightens a gorge wall where warm, mineral-rich waters from hot springs tumble into the Nu River.
Deep valleys between high peaks host a dramatic range of habitats, creating bastions for rare species.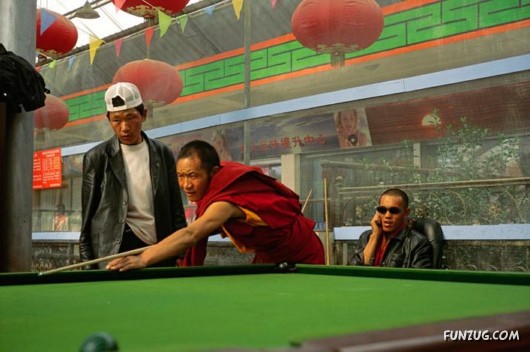 Pool cues, leather jackets, and cell phones:
Even young Buddhist monks from the venerable Ganden Sumtseling Monastery nearby indulge in Shangri-La's fresh temptations.
Installed by the local government as part of efforts to enhance Shangri-La's status as a tourism destination,
this giant Tibetan Buddhist prayer wheel has become a gathering place for visitors and the resident faithful alike.
It bears reliefs depicting all of China's 56 officially recognized ethnic groups,
and while it's possible for one strong and resolute person to set the 50-foot-high, 25-foot-diameter wheel
turning in the traditional clockwise direction, it's easier with a crowd.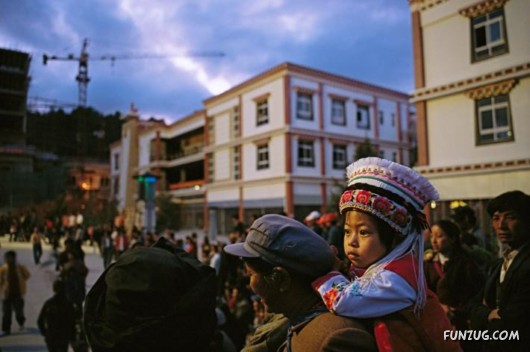 A young Bai child rides on her grandmother's back through crowds drawn to Shangri-La for the annual horse festival.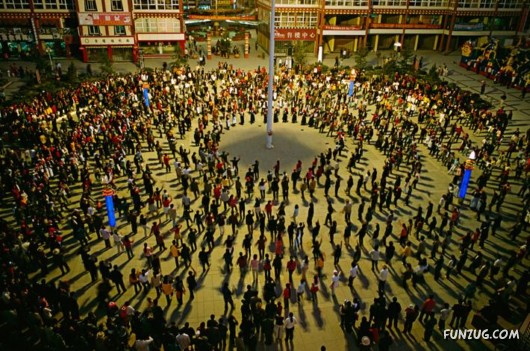 Officially sanctioned Tibetan traditions grow bigger in the city of Shangri-La. Music blares nightly from loudspeakers in Culture Square,
where locals gather for folk dancing. Rings of clockwise motion echo spinning prayer wheels.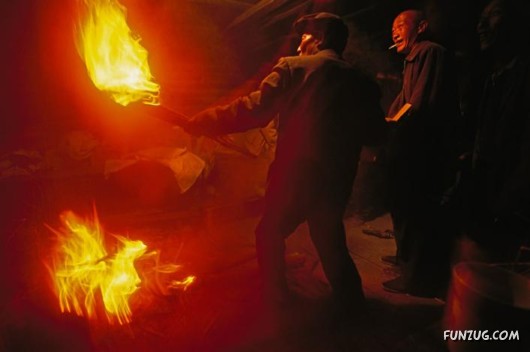 In an annual ritual, a Lisu-minority shaman, called Nipa among his people in Fengdian village, drives ghosts from a home with flames and curses.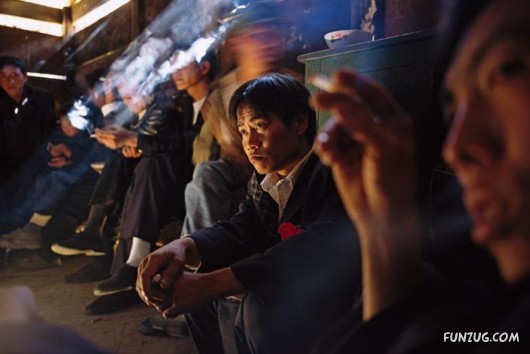 Li Wenzhong, about to be married in the village of Chinainai, listens to his future father-in-law,
who is saying that his daughter must be treated well as she moves on to a life with her new family.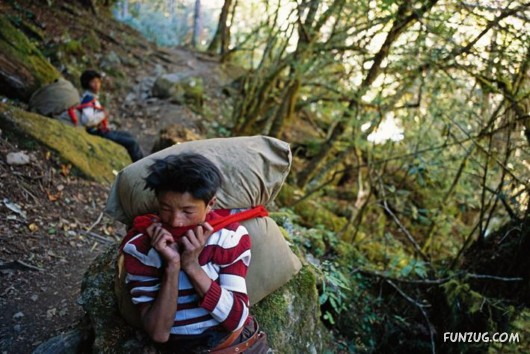 Resting briefly in dense forest, Gong Qu Yi Xi walks the pilgrim path around Mount Kawagebo.
Necessities bundled on his back, the 15-year-old Tibetan sets off before dawn and stops only when night shrouds the mountains.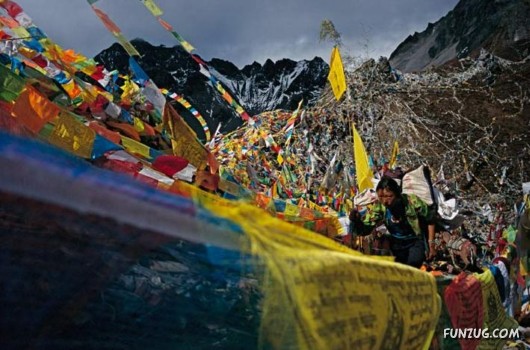 A determined pilgrim climbs through a thin-air tapestry of prayer flags up to a 14,721-foot pass between Yunnan and Tibet.
To circle Buddhism's sacred Mount Kawagebo, she will walk for nearly two weeks.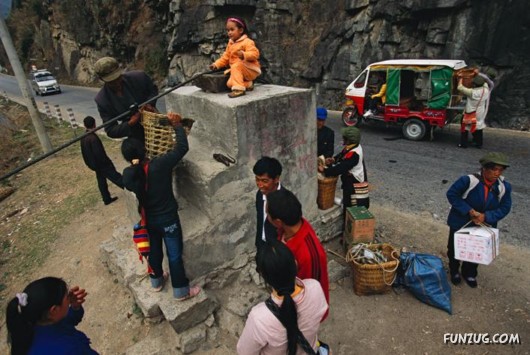 Leaving a weekly market, villagers slide themselves, baskets of food, and cartons of beer over the river on the cable and pulleys of a zip line.
Once across, they'll hike for several hours up the valley walls to home.
Muscling over the Nu River's rush on a steel cable, Nan Boyi hauls a cow to market.
The hard-earned sale brought this Lisu-minority villager about $150, two-thirds the average yearly income in rural Yunnan Province.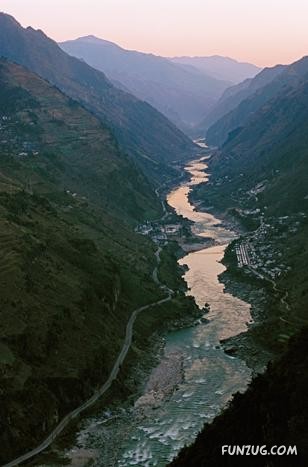 The Nu River flows southward through a narrow gorge.