Sydney Harbour Bridge was turned into a picnic en masse yesterday as thousands flocked to the world famous landmark to share breakfast. On most mornings, the bridge is packed with the vehicles of thousands of busy commuters driving bumper to bumper trying to make it to work in the rush-hour traffic. But this morning it was closed to traffic and instead transformed into a huge gathering for an al fresco breakfast as part of a city-wide food festival. Around 6,000 people were invited to lay siege on the grassy banks in the middle of the highway.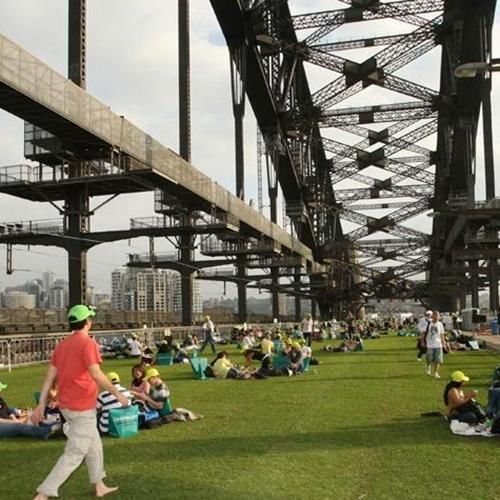 Photo EPA/AFP/Getty Image/Reuters
The aerial view of the bridge a scene like never before with freshly laid grass, grazing cows and hundreds of families enjoying a picnic breakfast. The forecast rain was thankfully held off and people turned out to enjoy croissants, sausages, bacon eggs and coffee – with a stunning view across the water to the Opera House. Many who were not among the lucky ticket-holders drawn from a ballot of 190,000 people to take part in the unique gathering still turned up at each end of the bridge.
Photo EPA/AFP/Getty Image/Reuters
They gaze at the spectacle of cows grazing on 10,000 square yards of turfed grass that had been laid over the tarmac. 'It's the most extraordinary sight,' said Rhonda Williams, 21, a backpacker from Bath, Somerset. 'I've been taking pictures all around Sydney in the past couple of weeks and like everyone else I've taken dozens of photos of the bridge.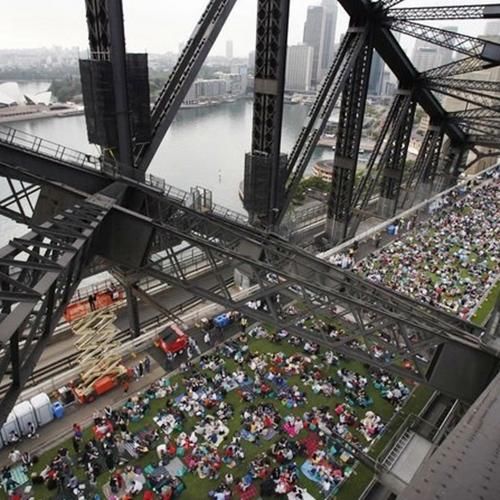 Photo EPA/AFP/Getty Image/Reuters
It was such a historic event that local man Sid Elias used the occasion to propose to his girlfriend.
And they have agreed that if the 'Breakfast on the Bridge' became an annual event they'll return each time. The cows had been transported in from an outlying agricultural college and seemed unperturbed by their lofty surroundings over the harbour as they tucked into the grass and hay.
To add to the occasion, musicians strolled among the families – who included one couple who brought their four-week-old baby along – playing accordions and trumpets, while a honky-tonk piano player bashed out happy melodies. New South Wales government officials estimated the cost of laying on the unique event cost around £400,000 – but agreed it was worth it.
Photo EPA/AFP/Getty Image
The state's premier, Mr Nathan Rees, said Breakfast on the Bridge was likely to become an annual event. 'It's worth a great deal in tourism dollars,' he said.'Everyone's been having a ball.'
Strolling across the grass, commuter Don Fuchs said: 'It's amazing to see the bridge in this perspective. 'Usually you sit in the car, you cross the bridge and that's it.' The breakfast was part of the Crave festival, one month of food, art, comedy and outdoor fun, which runs until next Saturday.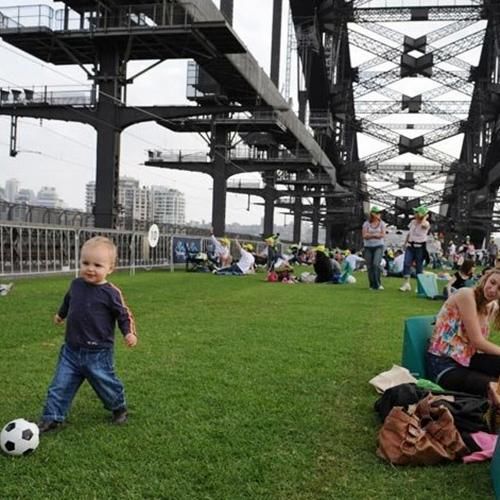 Photo EPA/AFP/Getty Image/Reuters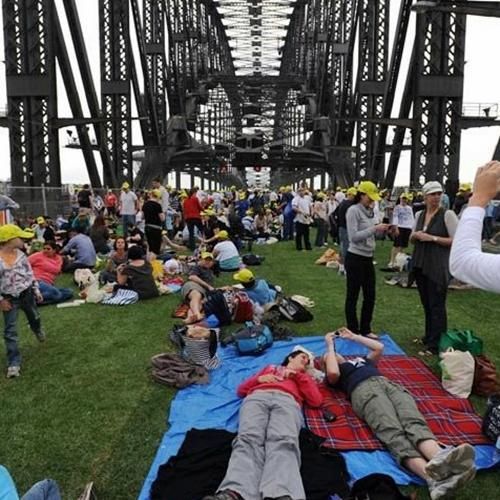 Photo EPA/AFP/Getty Image/Reuters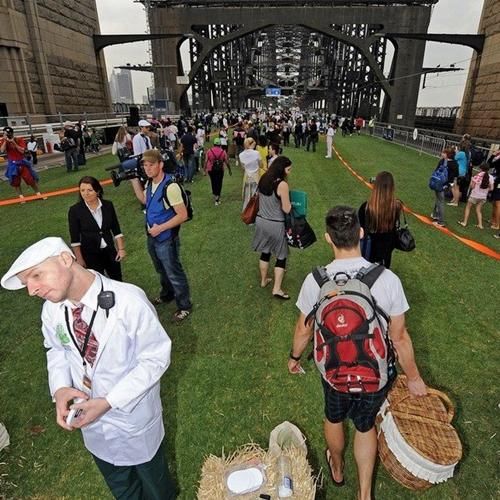 Photo EPA/AFP/Getty Image/Reuters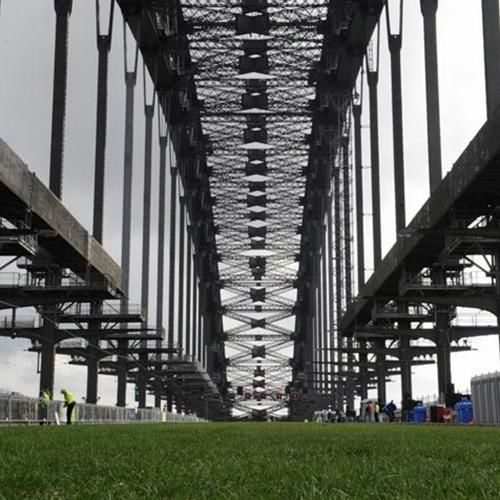 Photo EPA/AFP/Getty Image/Reuters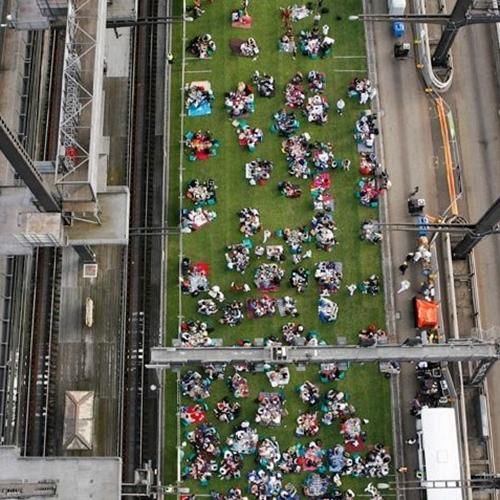 Photo EPA/AFP/Getty Image/Reuters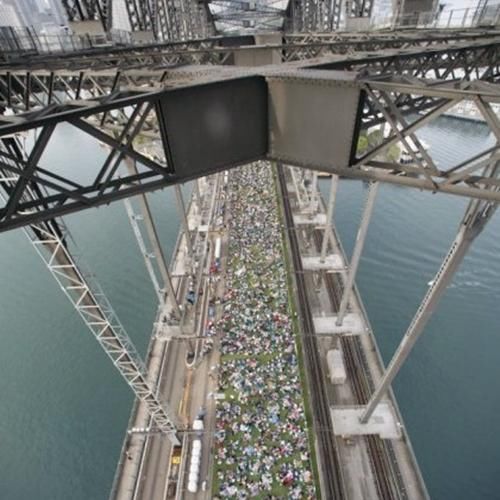 Photo EPA/AFP/Getty Image/Reuters
Photo EPA/AFP/Getty Image/Reuters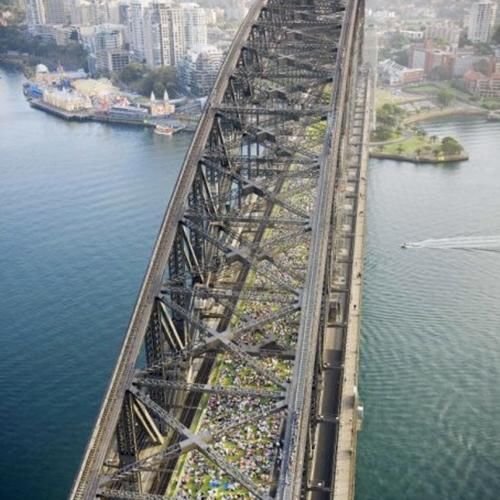 Photo EPA/AFP/Getty Image/Reuters