The Hillier Lake is a lake located in Middle Island, the largest island of the archipelago of La Recherche, Western Australia. The pink color of the lake is permanent. The length of the lake is around two thousand feet. The lake is surrounded by a rim of sand and a dense woodland of paperbark and eucalyptus trees with a narrow strip of sand dunes covered by vegetation separating it to the north from the Southern Ocean.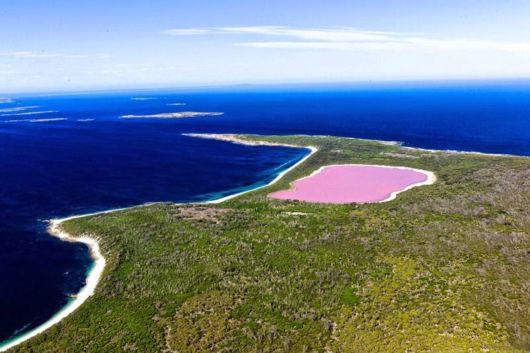 Arial View of Hillier Lake on Middle Island – in Western Australia by Ockert Le Roux
This Pink lake is originally known as Hillier lake and also noted for its mystery of pink color, although there have been several investigations, but time could not explain why it is pink. Scientists speculate that the colour comes from a dye created by bacteria that lives in the salt crusts. Middle Island's pink lake dates back to the journals of explorer Matthew Flinders in 1802. Flinders had climbed Middle Island's highest peak (now known as Flinders Peak) to survey the surrounding waters when he came across the remarkable lake. Middle Island and its pink lake are located in a pristine wilderness. The only way to view this lake is from the air. You can also explore the islands and abundant wildlife of the Recherche Archipelago on a cruise from Esperance. Pink Lake near Esperance is another pink lake set against a backdrop of some of Australia?s most stunning coastal scenery, seven kilometers from the town of Esperance. In the right weather conditions, the lake turns a soft shade of pink due to the high concentration of algae in the water. For the best views and excellent take a walk to Pink Lake lookout.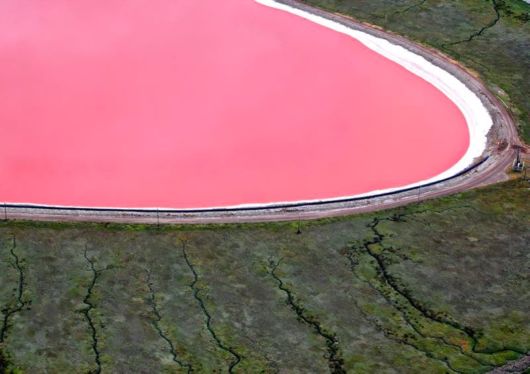 Today the pink lake Hillier or better called pink lake Australia, continues to conceal the reason for his peculiar and strange color tone, so that adds to the list of riddles and mysteries of this spectacular place and one of the most amazing natural wonders of the world .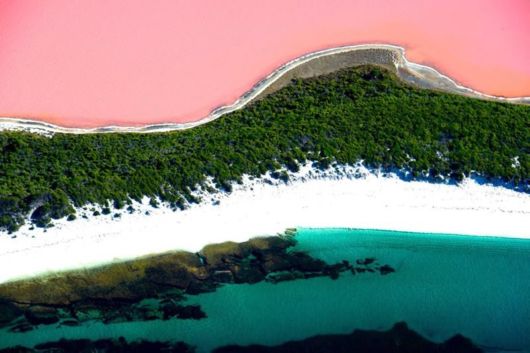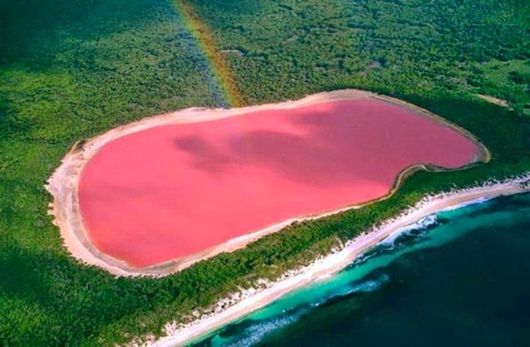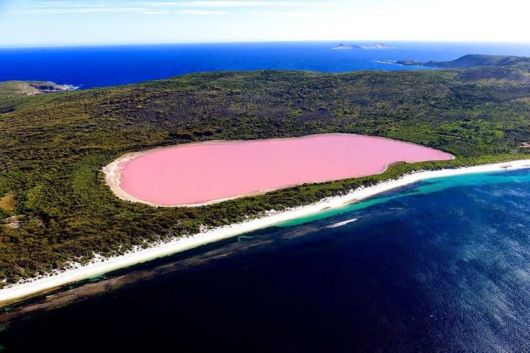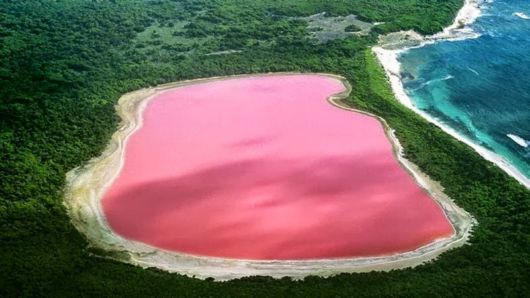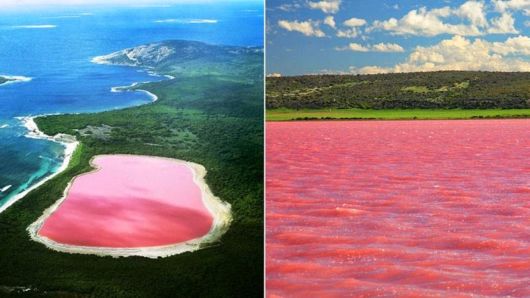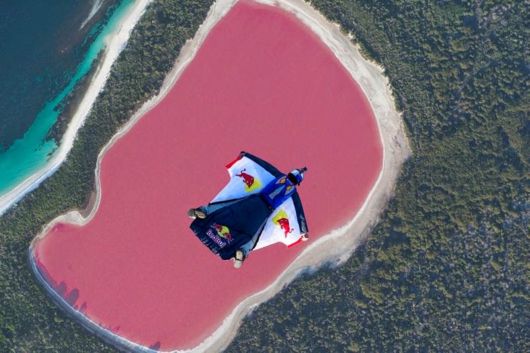 This Red Bull athlete is the first person to skydive over Western Australia's bubblegum-pink Lake Hillier… amazing!