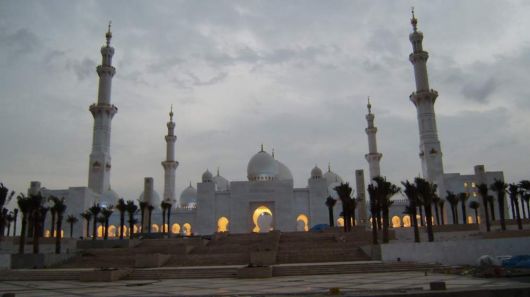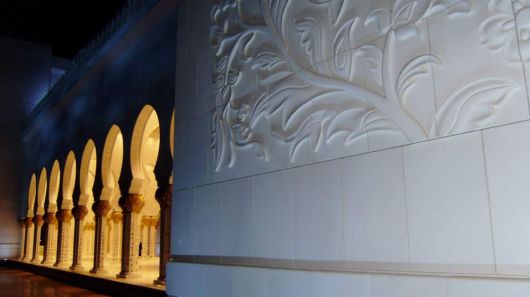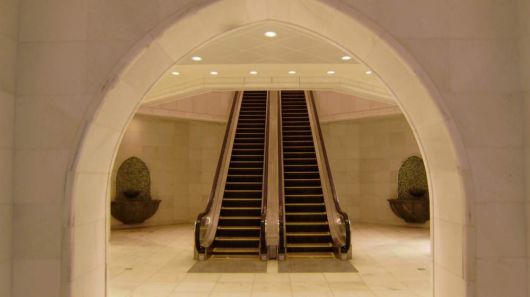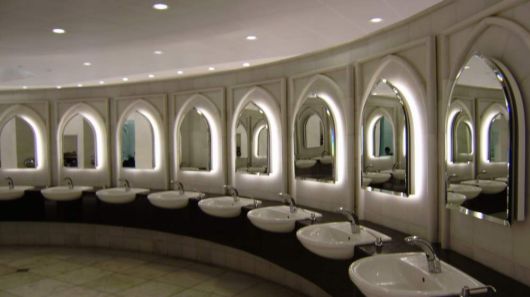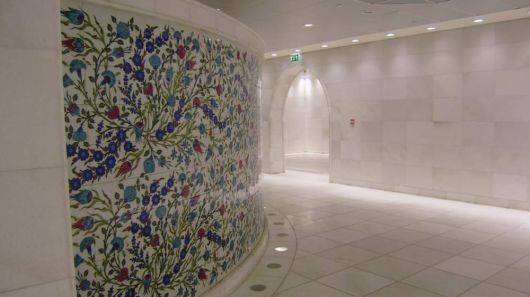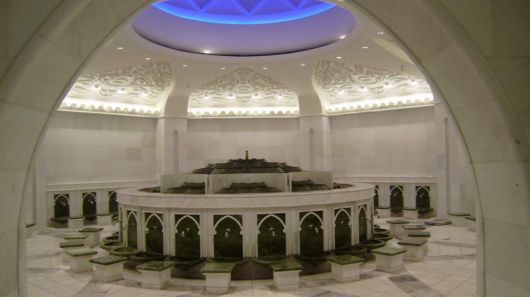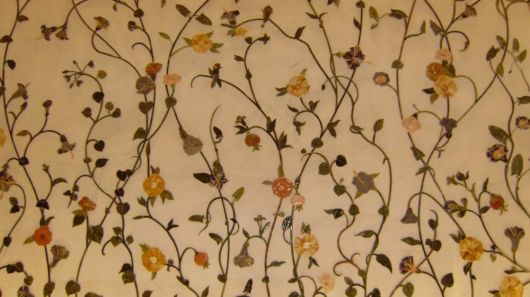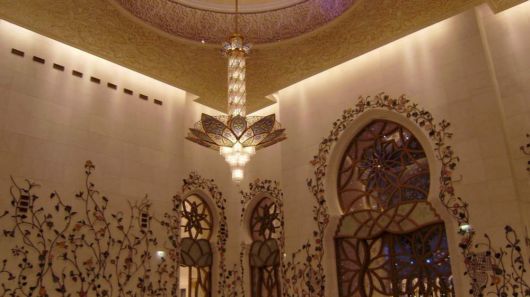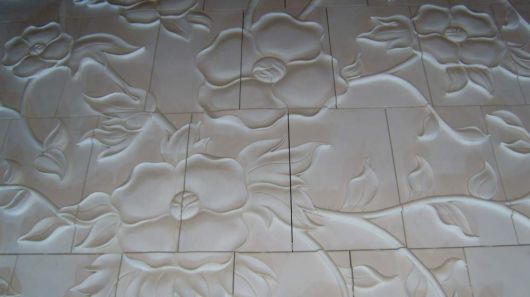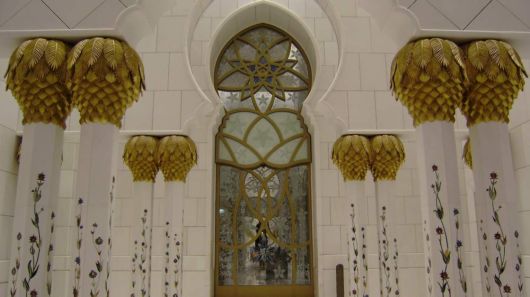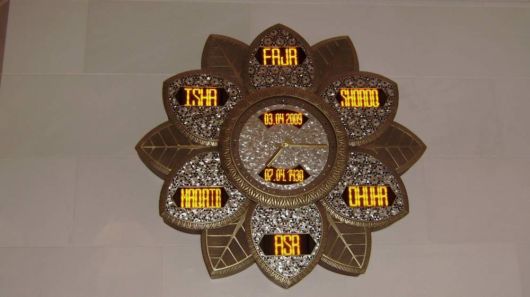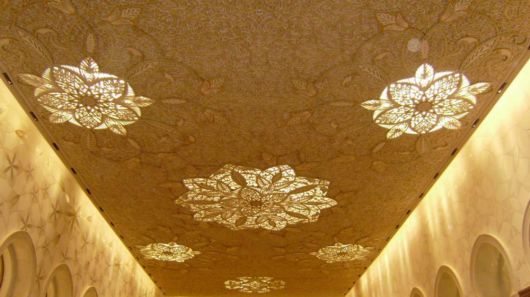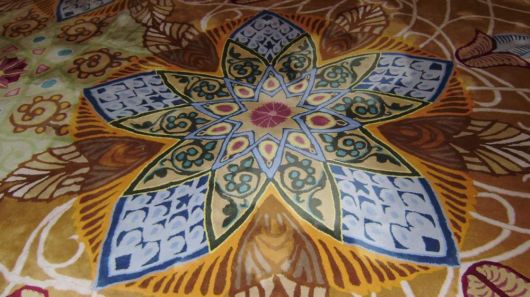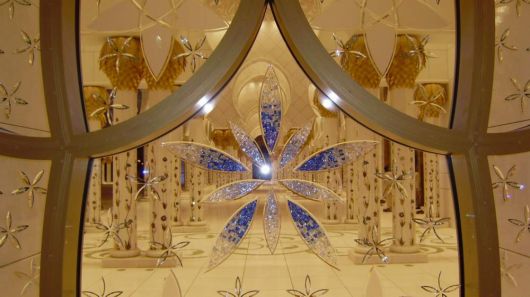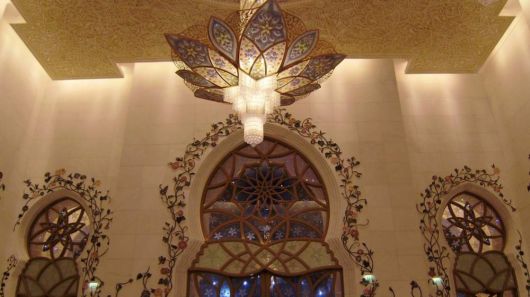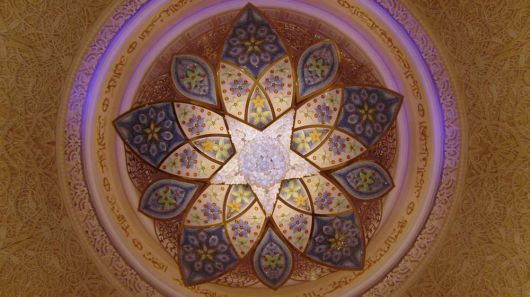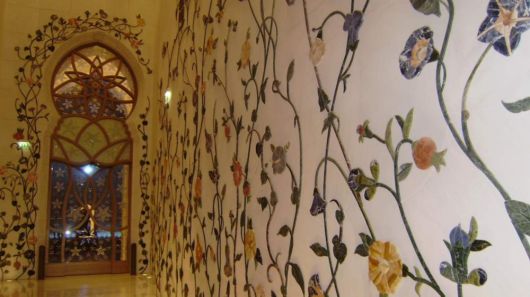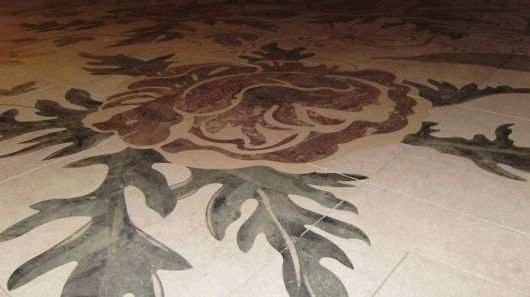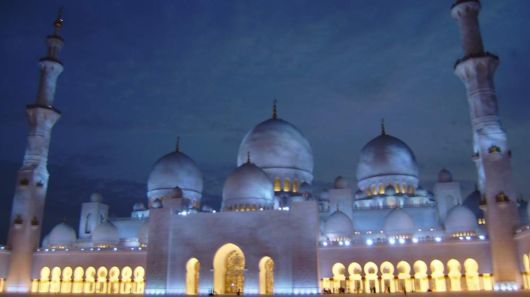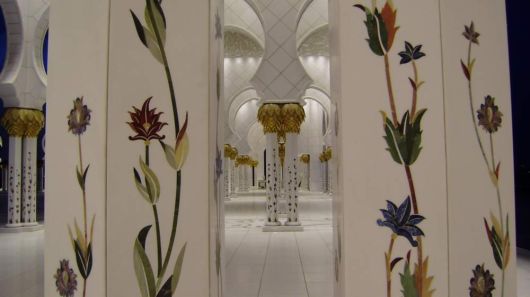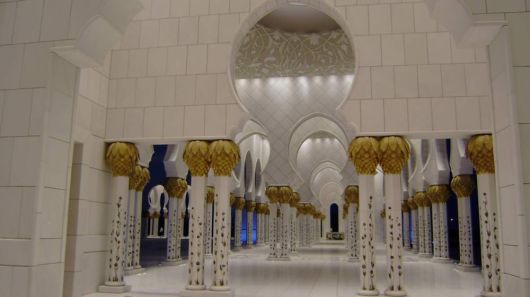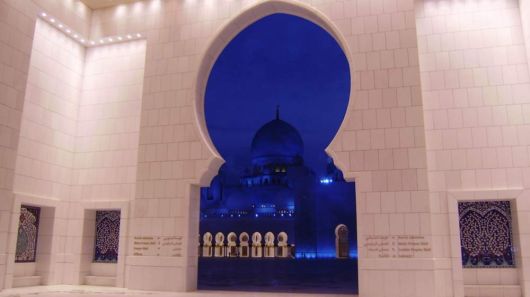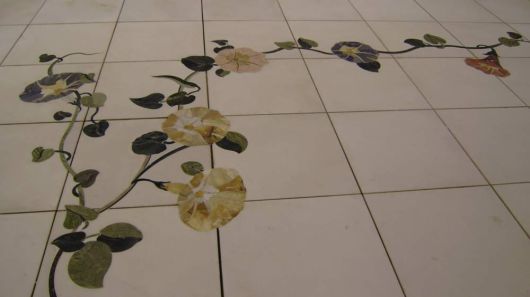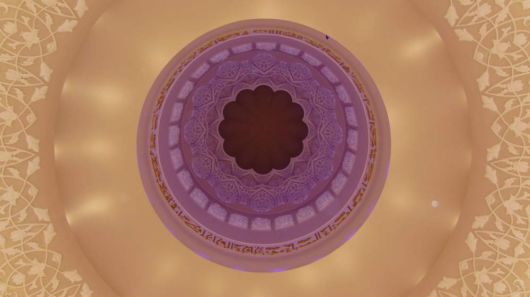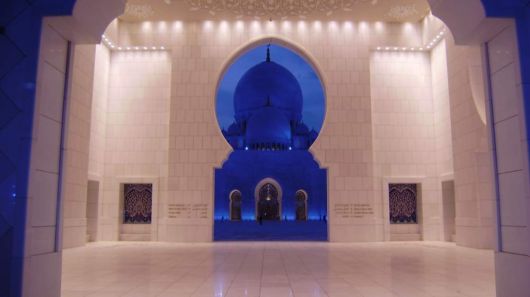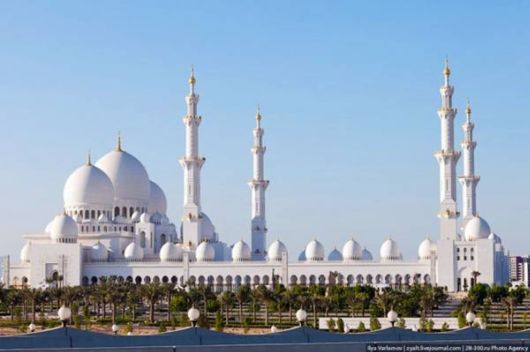 Mosque of Sheikh Zayd – one of the six largest mosques in the world, is located in Abu Dhabi, the capital of United Arab Emirates. Named in honor of Sheikh Zaid ibn Sultan al-Nahyan – the founder and first president of the United Arab Emirates. Next he is buried. The mosque was officially opened in the month of Ramadan in 2007. Like all of the Emirates, this mosque is also very-very – it is the largest carpet and the world's largest chandelier. This is one of the most beautiful mosques in which I visited. 53 More images after the break…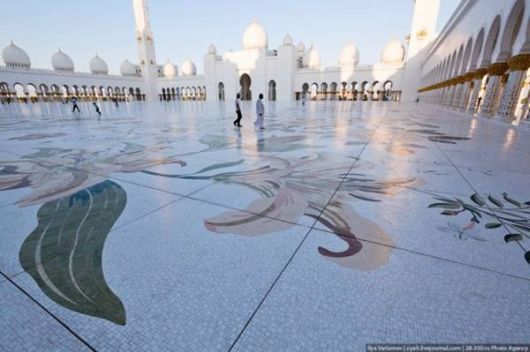 The four corners of the mosque are four minarets that rise approximately 115 meters. Outer row of the main building covers 57 domes. Dome decorated with white marble, their interior decoration is also made of marble.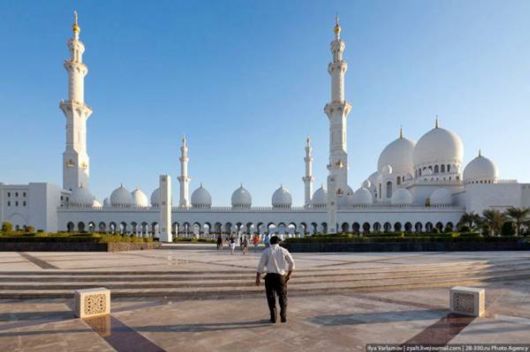 The construction has been spent over 600 million euros.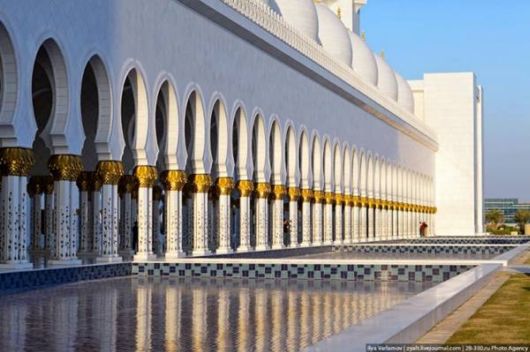 A courtyard paved with colored marble and a population of about seventeen thousand square meters.
It is worth noting that the huge floral pattern – a mosaic of different sorts of marble.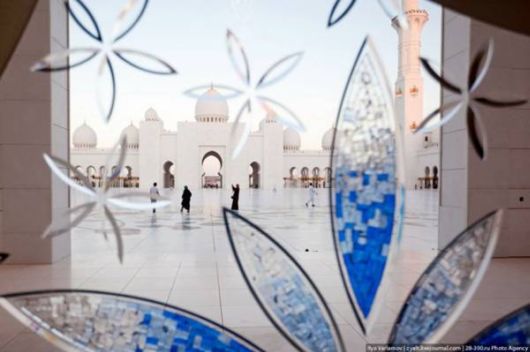 Between the plates of a small gap for water drainage.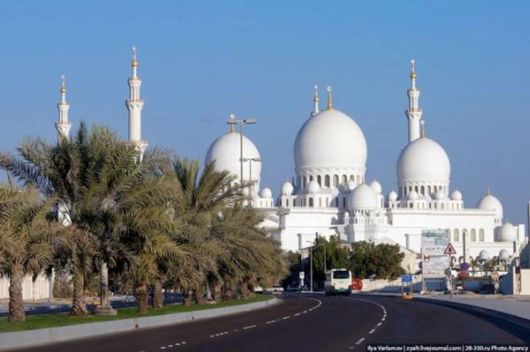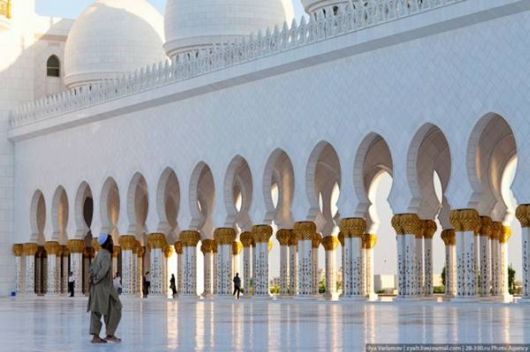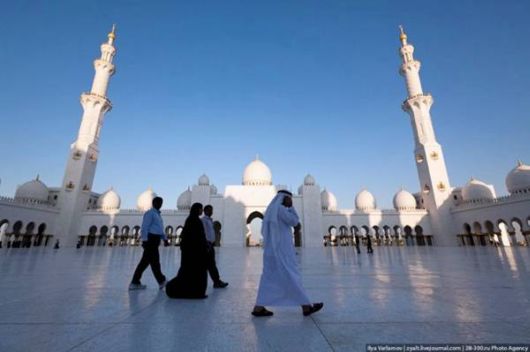 80 domes, 1096 columns 1996 columns inside the main prayer hall.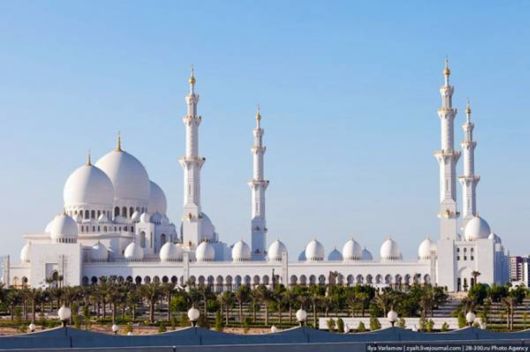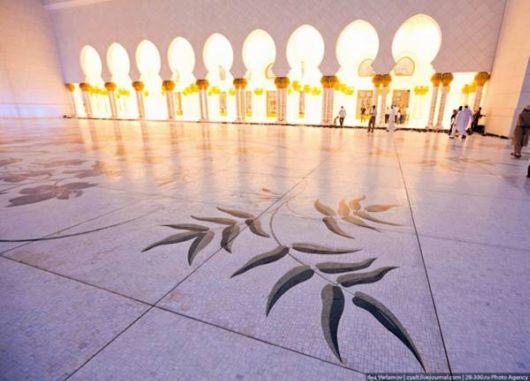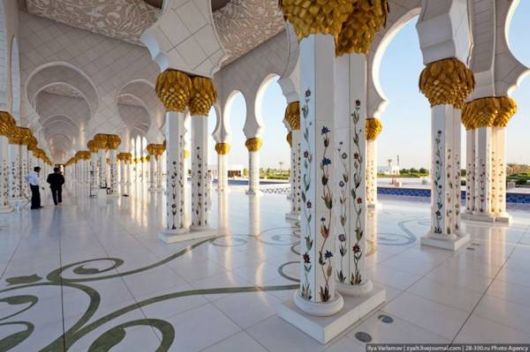 Carpet spread out on such a large space, is the world's largest carpet was manufactured by "Carpets of Iran" on the image of Iranian artist Ali Khaliq. Area "rug" – 5,627 square feet, and above it worked about 1200 weavers, 20 technicians and 30 working groups. The weight of this carpet is 47 tons – 35 tons of wool and 12 tons of cotton. The structure of the carpet 2,268,000 units.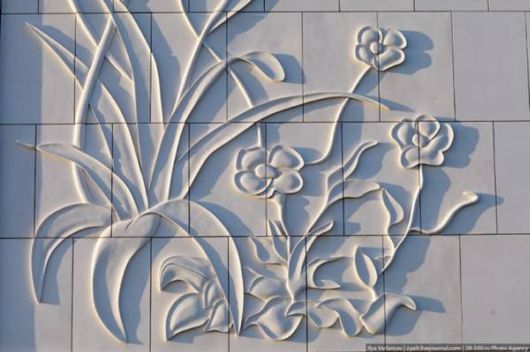 The mosque is the largest chandelier hanging. Seven copper gilt chandeliers were imported from Germany. The largest chandelier has a 10-meter diameter and 15-meter height. Front is also visible Qibla wall. It has a height 23 and width 50 meters and elaborately decorated in such a way as not to distract the worshipers. 99 names (attributes) of Allah are on the wall Qibla using traditional calligraphy Kufi.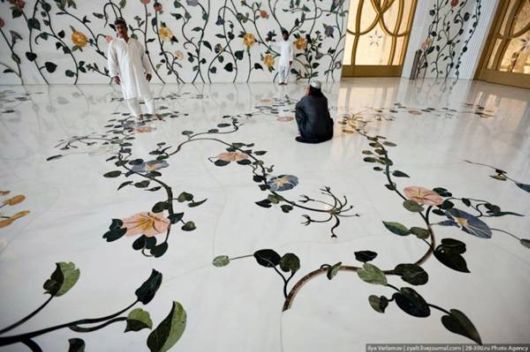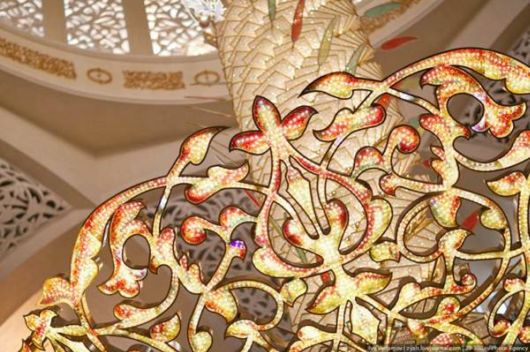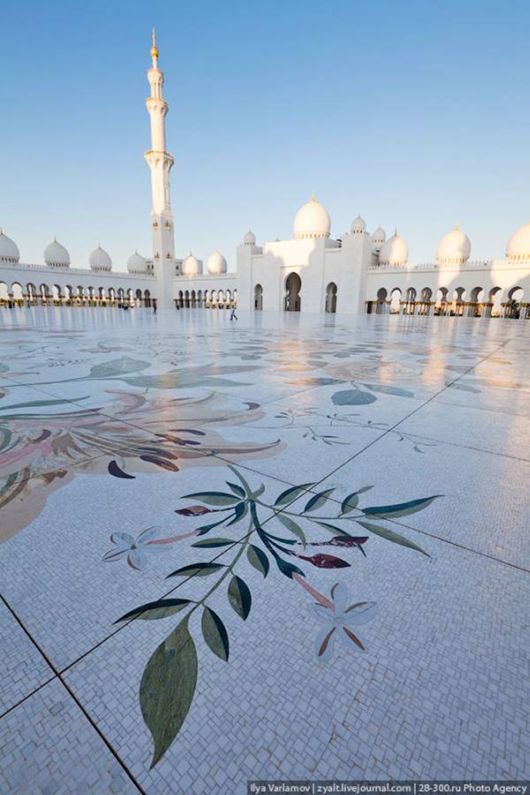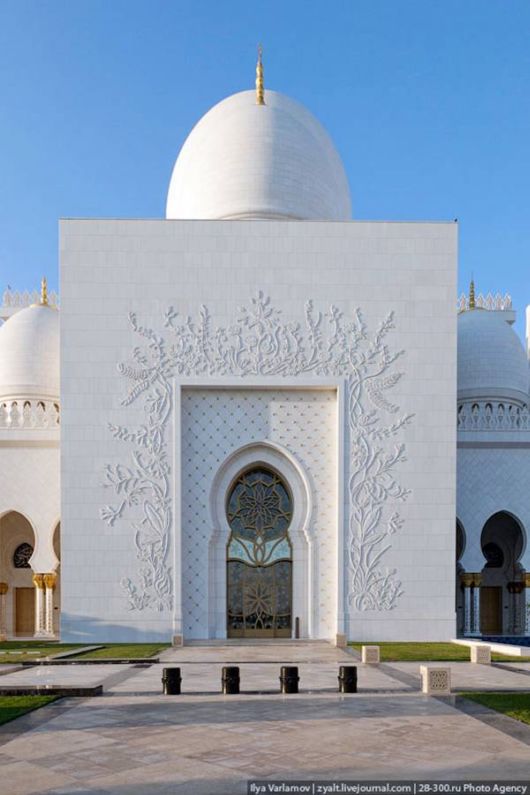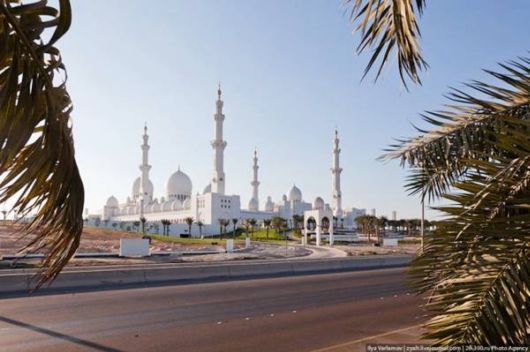 For interior decoration used white Italian marble, a 24-karat gold, semiprecious stones – lapis lazuli, red agate, amethyst, shell clams, rock crystal, natural pearl.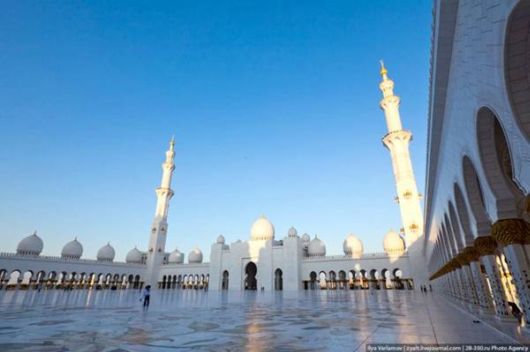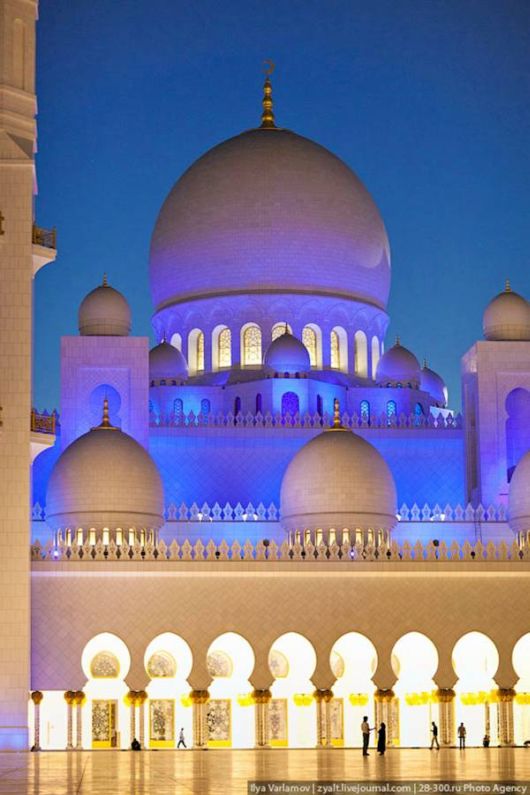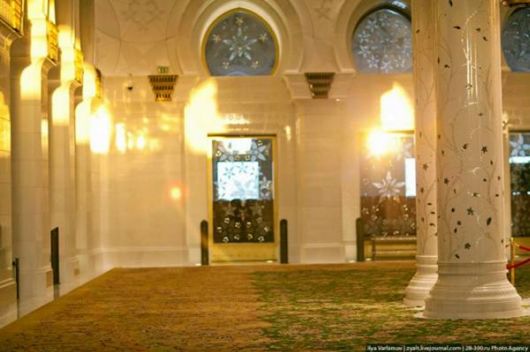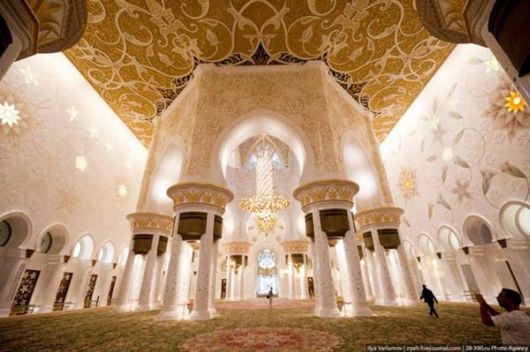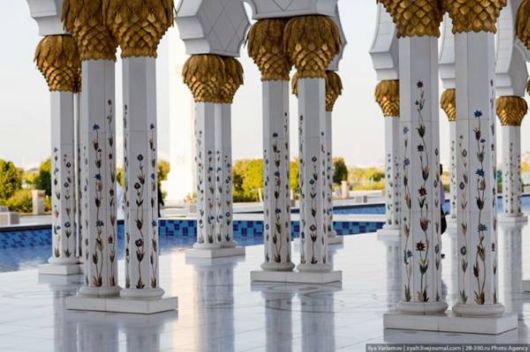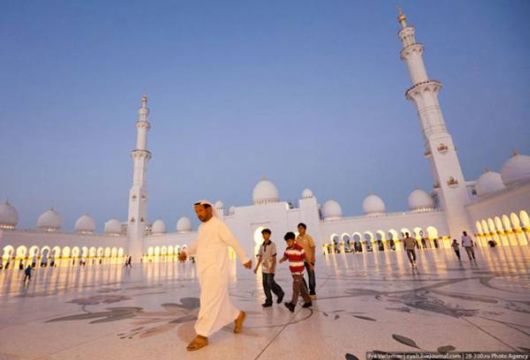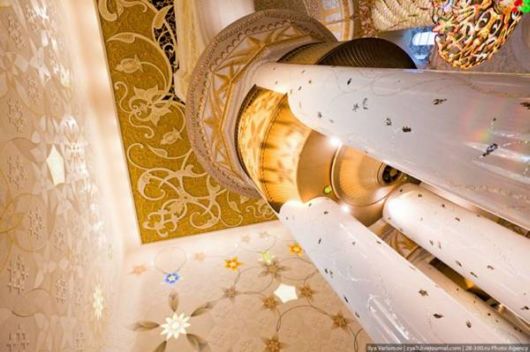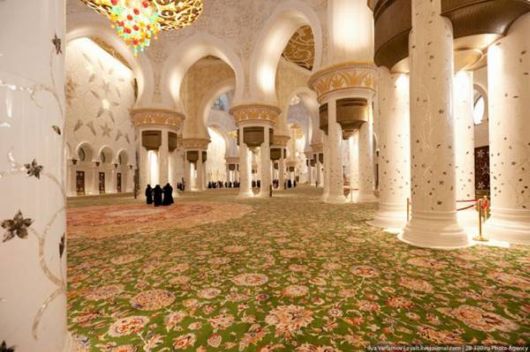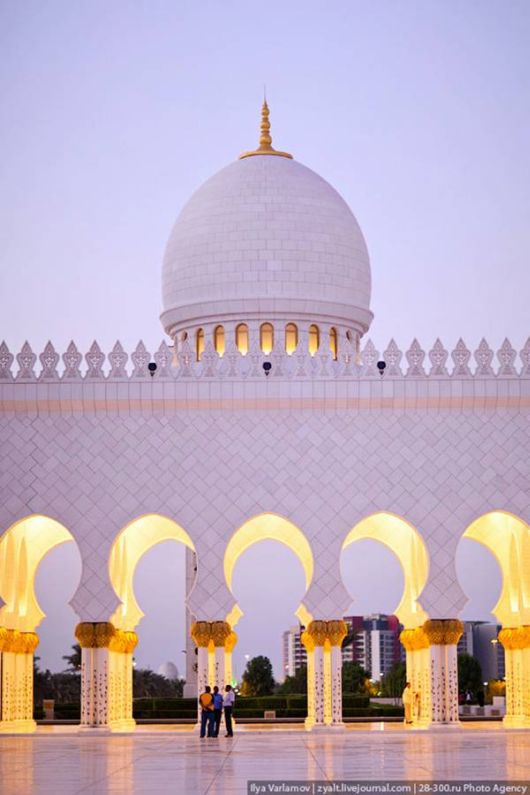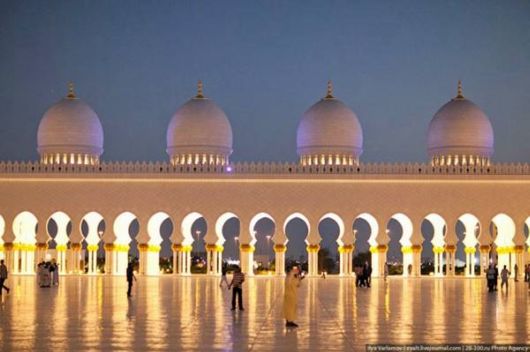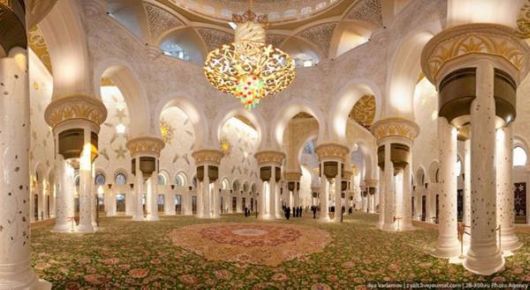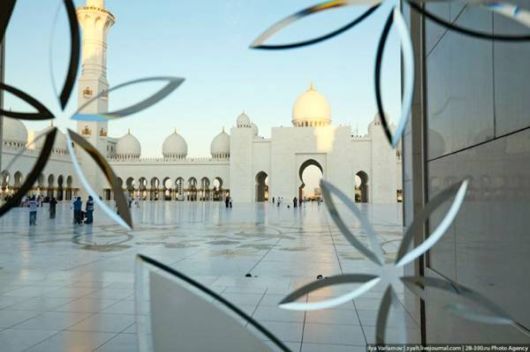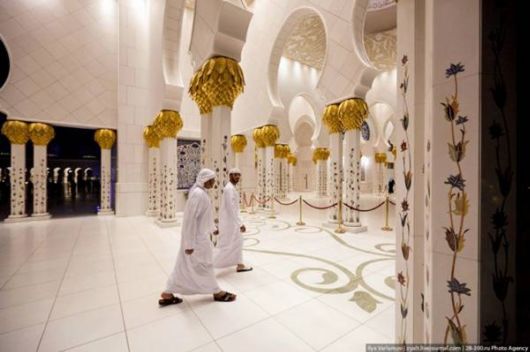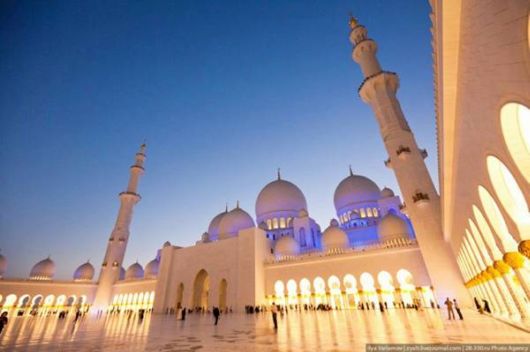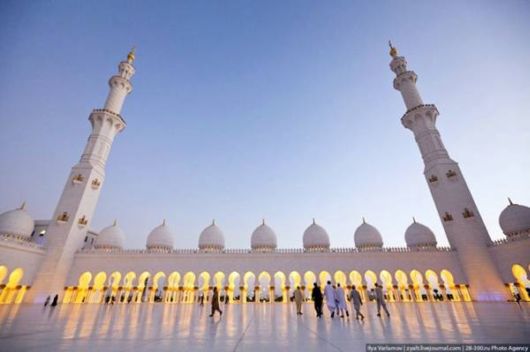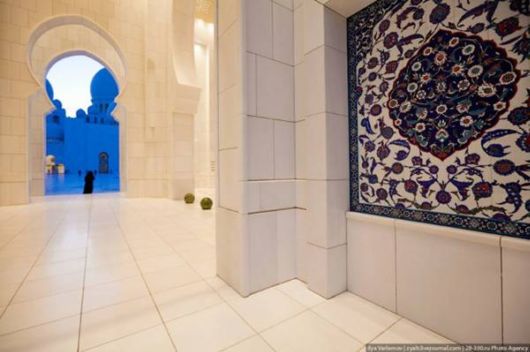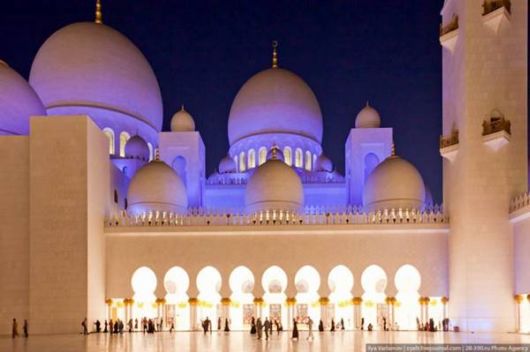 Inside the mosque, let all comers, but because the mosque is an active place of prayer and a Muslim shrine, women should cover their heads. Not allowed to go to the mosque wearing shorts. At the time of prayers tourists kicked out.
Rules of conduct in the mosque:
"We urge all visitors to respect our religion and place of prayer, following these simple rules: Visitors must have an appropriate dress code, otherwise you will not be allowed inside.
Decency, conservative, neoblegayuschaya clothing with long sleeves, long skirts and trousers;
Shorts for men are forbidden.
Shorts and skirts should not be above the knees.
Do not fitting clothing, bathing suits and beachwear.
Shoes must be removed before entering the mosque, so we recommend flip-flops.
Women should have a scarf to cover their heads (available at check-in)
Intimate behavior, ie, holding hands or kissing is not allowed in Muslim places of worship.