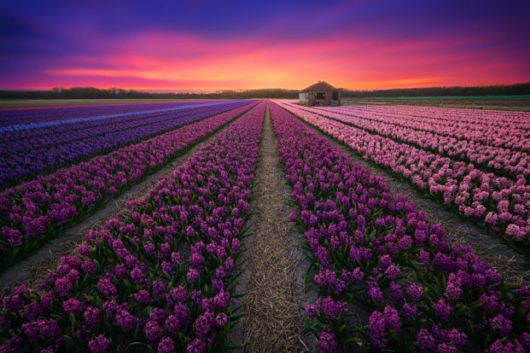 Netherlands-based travel photographer
Albert Dros
used to get bored when spending time in his home country, but looking through these amazing photos it's hard to see why!. Visiting some of the most spectacular cities, landscapes and countries in the world made the Netherlands seem almost boring in comparison for Dros.
Rather than trying to focus on grand buildings or mountainous landscapes, something that the Netherlands lacks, he began to focus on what it is that makes the country unique, from windmills to flowery fields and of course the often flat and vast landscapes.
Dros took these photos over a year and primarily choose to shoot either at dusk or dawn, further adding an enchanting and magical ambience to his photos. You can see more of his work on website, Facebook and Instagram.