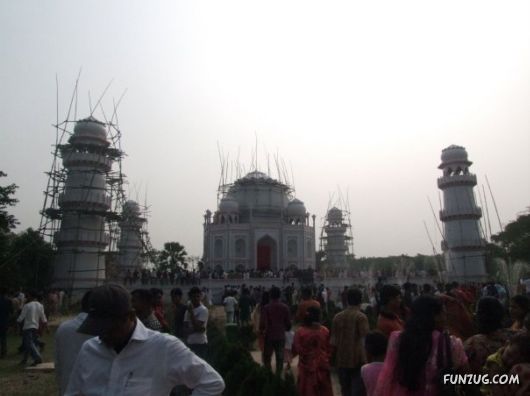 Taj Mahal in Bangladesh
yet to finish the final touch!
The construction of an exact copy of the Taj Mahal has sparked a diplomatic fracas between India and Bangladesh – raising the vexing issue of whether or not it is possible to claim copyright on a building.

Ahsanullah Moni, a Bangladeshi Film Director has announced his 'Copycat version of Taj Mahal' project on 3rd week of December 2008. The project was cost about USD$ 56 Million, and is being built 20 mile northeast of Capital Dhaka. Indians was upset, "You can't just go and copy historical monuments" an official of Indian High Commission in Dhaka told to press.
A replica of the Indian landmark Taj Mahal is seen under construction at Narayanganj district, some 30 kilometers northeast of Dhaka, capital of Bangladesh, Dec. 9, 2008. A Bangladeshi film-maker built a replica of the Taj Mahal inspired by neighboring India's famous monument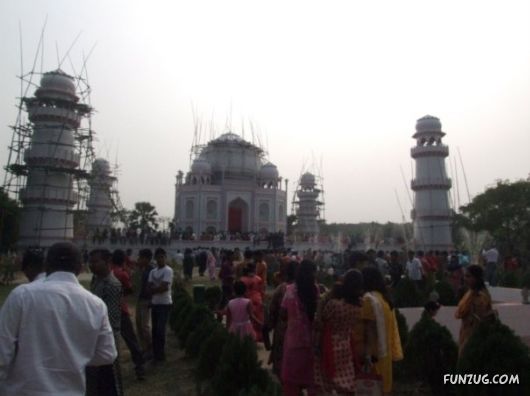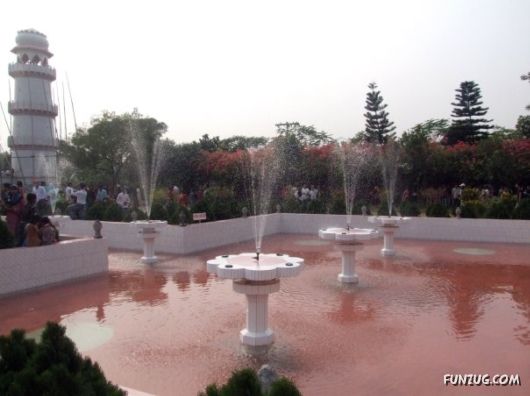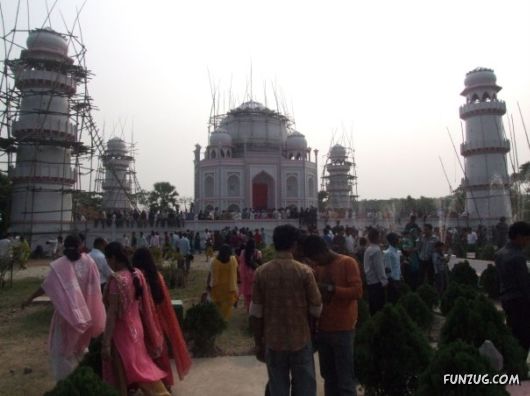 Original stays Original…This is no where near the Taj….Comparitively the Bibi ka Maqbara @ Aurangabad is much better and a bit closer to being somewhat similar to the Original Taj….