Traveling to a new destination isn't always just for the thrill of adventure. For countless people, several places around the world are regarded as sacred where they travel to seek spirituality. These locations don't just refresh and renew us, they also give us a sense of connecting to our inner self and allow us to forge a special bond with the earth.
The word "spiritual" can mean different things to different people, of course. However, spiritual places have the power to purify the soul like very few things can and make one feel free from the burdens of the world. There are some highly regarded spiritual sites that are based on specific belief systems or are known for the positive energy and vibration they exude.
Today, let's take a trip to some of the famous and lesser-known spiritual destinations from all over the world. Regardless of which faith you may belong to, undertaking these spiritual journeys may well become an experience of a lifetime.
1. Ubud, Bali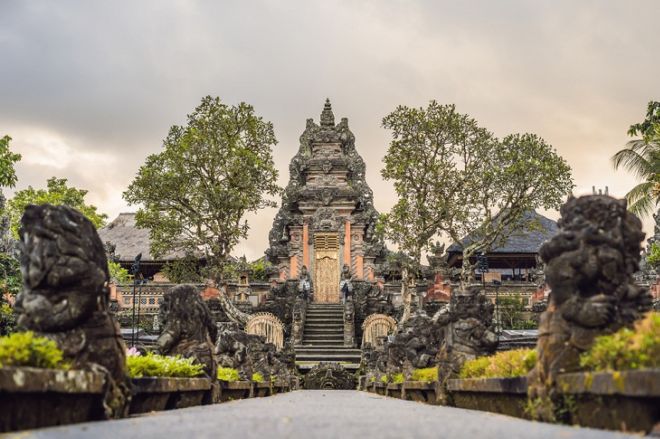 The spiritual energy in Bali in general is very powerful and intense and flows through in a very balanced and positive manner. However, the heart and soul of this beautiful island paradise lies in the serene jungles of Ubud. The little town is widely regarded as Bali's legendary spiritual escape and emits ancient wisdom and contemporary charm.
Ubud is known for its Balinese temples, vegan food, lush landscapes, rice paddies, and even yoga. The place came to the spotlight after it was featured in the book and the movie 'Eat Pray Love'. Ever since people have understood the relevance of this spiritual destination and keep trying to explore it.
Ubud is teeming with divine and spiritual spots and is home to plenty of temples, sacred places, and holy springs. For instance, there's Tirta Empul where you will receive purifying water and then there's the Gunung Kawi temple that is admired for its flamboyant shrines and stone-carved statues. Meditation caves, ancient ashrams, yoga houses, and wellness centers are the other places in the town where you can celebrate Ubud's spirituality.
2. Varanasi, India?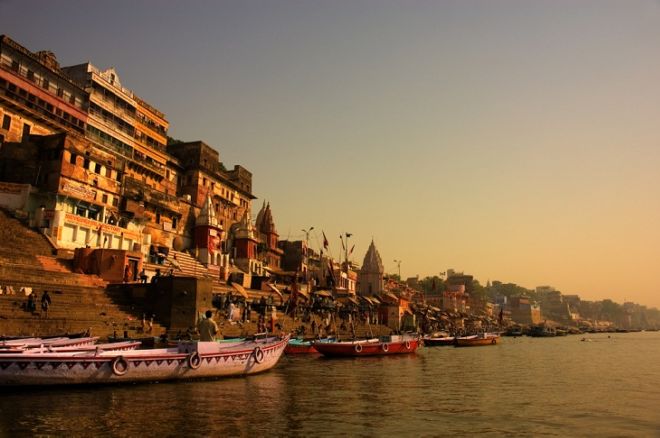 Known as the "Spiritual heart of India", Varanasi is India's oldest city and is located along the banks of the Ganges. Every part of this city oozes spirituality – the lakes, the colorful people, the constant sounds of the soothing prayers from different nooks and crannies. This historical city dates back to the 11th century B.C. and draws millions of Hindu pilgrims every year who take a dip in the sacred water of the Ganges River to cleanse their soul. Hindus also visit Varanasi to perform funeral rites. One of the most fascinating sights you will witness every evening in the city is elaborate, colorful Puja rituals (a form of Hindu worship conducted by Brahmins) on the steps of Dasaswamedh Ghat, which attracts hundreds of visitors every day and is guaranteed to take your breath away.
The city is also an important spiritual destination for Buddhists and it is believed that Buddha gave his first sermon and established Buddhism in the year 528 B.C. in a site near Varanasi.
3. Cape Reinga, New Zealand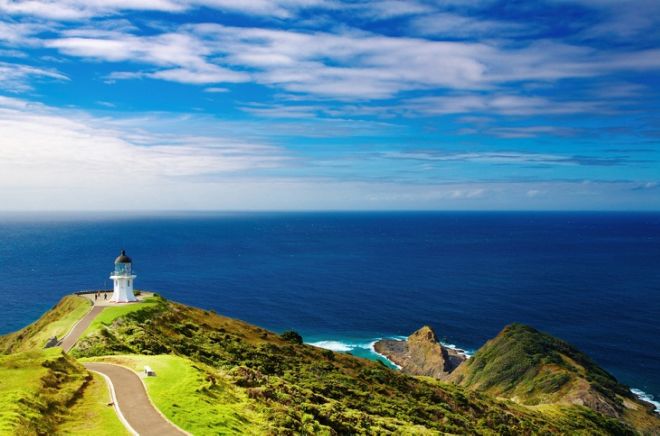 Traditionally known as Te Rerenga Wairua, Cape Reinga is situated on the northern tip of New Zealand's North Island. It is a location where the Tasman Sea and the Pacific Ocean collide and is sacred to the Maori people, the indigenous Polynesian people of mainland New Zealand. According to Maori mythology, Cape Reinga is regarded as the "leaping place of the spirits". They believe that the souls of recently deceased Maori use this place to finally leave earth and enter the afterlife. Hence, it has great spiritual significance as the Maori feel connected to their ancestors here.
For others, you can simply soak in the spectacular, enchanting environment – the crystal clear blue waters, waves crashing into rocks, and a tiny and beautiful lighthouse guiding the way – that Cape Reinga has to offer and find incredible tranquility in this end-of-the-world place.
4. Angkor Wat, Cambodia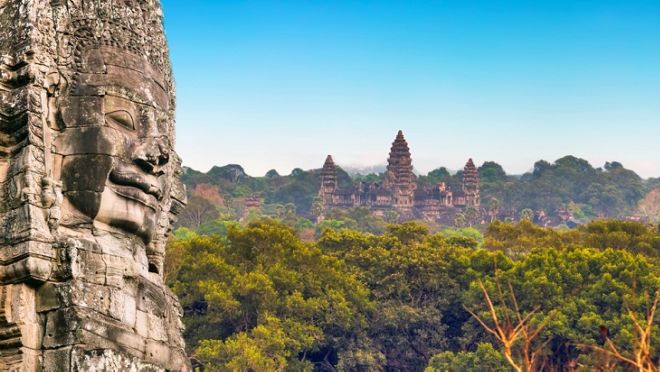 Located in northern Cambodia, Angkor Wat is a historical group of temples built in the 12th century. The words Angkor Wat translate to "City of Temples" or simply "City Temple" and was built as a Hindu temple by Emperor Suryavarman II. Later on, it was transformed into a Buddhist temple in the 14th century. Spread over 400 acres, the area consists of several important sculptures and statues. It is a UNESCO World Heritage Site, and the temple is considered the largest religious monument in the world.
Aside from its awe-inspiring constructions, the entire complex of Angkor Wat is vibrant and full of positive energy. People from all walks of life and religions have been visiting the site for years to seek spirituality, healing, peace, and energy amidst its architectural beauty. There are several other temples surrounding Angkor Wat, as well, including Angkor Them, Bayon Temple, Ta Prohm, and Preah Khan. Thus, a trip to Angkor Wat, along with a visit to its surrounding temples, while enjoying the fresh, healthy food found here, would lead to a perfect spiritual experience.
5. Adam's Peak, Sri Lanka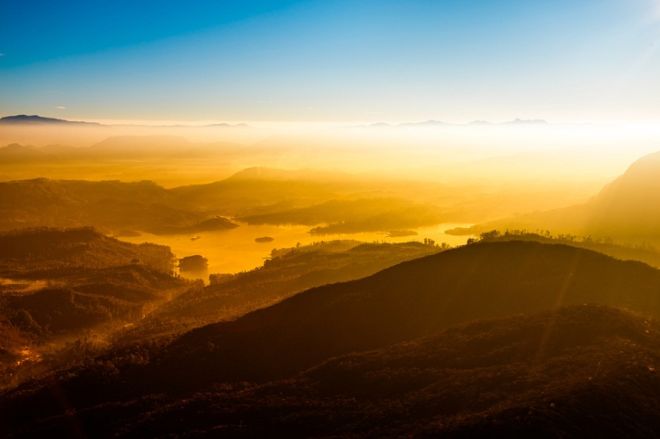 Also known as the Sri pada, or "sacred footprint", Adam's Peak is Sri Lanka's most famous mountain and stands proudly at nearly 7,500 feet (2,286 meters). A five-foot (1.5 m) depression in the rock at the very top of the peak has made the mountain an extremely precious holy location to four religions. Buddhists believe that it is a footprint from Buddha; Hindus consider the footprint to be of Lord Shiva and Christians and Muslims consider the place as a sign of Adam's first step outside the Garden of Eden.
You can be a part of the pilgrim trail up this mountain which is loved both by tourists and Sri Lankans. Along the way, you will get to experience tea estates, shrines, steep steps, and wildlife-filled forests. Once you reach the top, you will not just be witness to breathtaking sights of the spectacular highlands around you, but also get to see several devotees making their peaceful offerings. It is a serene and spiritual experience that is bound to leave you overwhelmed.