Thailand is a country with much to offer. It prides itself on having some of the most beautiful natural environments in the world, as well as a very rich heritage and culture. It's not difficult to see why millions of people choose to come to this beautiful land each year. If you ever visit this wondrous place, be sure to not miss out on any of the locations on this list. Believe me, you won't regret it!
1. Doi Inthanon National Park, Chiang Mai, North Thailand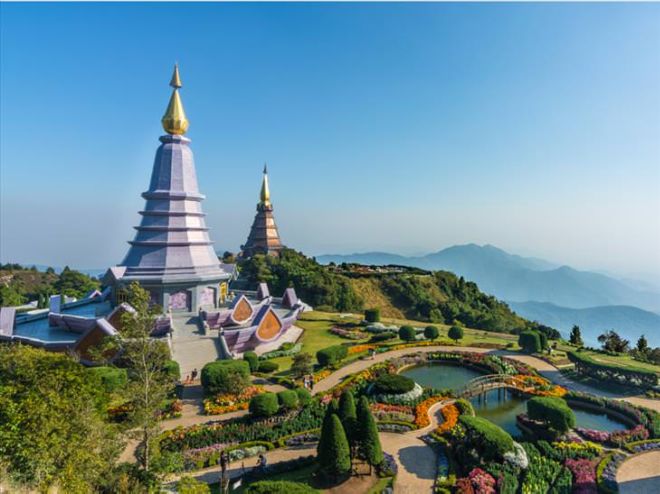 This nature reserve in northern Thailand includes the country's tallest mountain, which stands 8,415 feet at its peak. In addition, the area includes a gorgeous cloud forest, waterfalls, and exotic plant life. The park is spread over 186 square miles, and features two pagodas built on the mountain in honor of the Thai king and queen. The rich, green foliage and exotic, colorful flowers are a great testament to the beauty of Thailand.
2. White Temple, South of Chiang Rai, North Thailand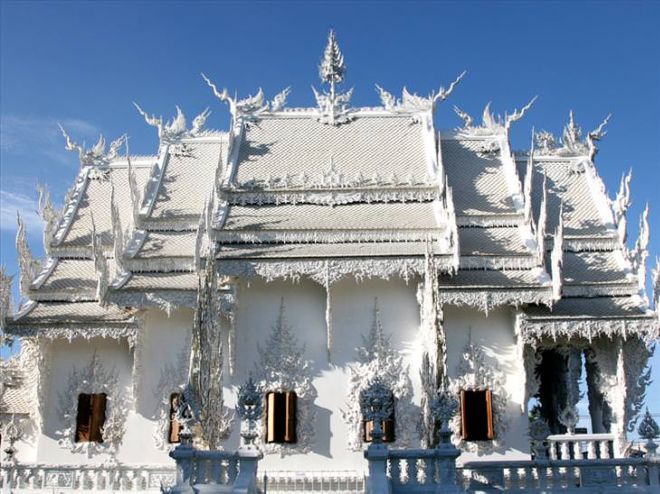 This one-of-a-kind temple was erected in honor of the previous king of Thailand. Though at first glance it looks traditional, right next to the images and statues of the Buddha and the complex artwork, there are murals depicting images from popular culture. Some of these sculptures can be downright bizarre and disturbing! Nevertheless, be sure not to miss this surreal place – you won't regret it.
3. Wat Phra That Doi Suthep Temple and Bell Temple, North Thailand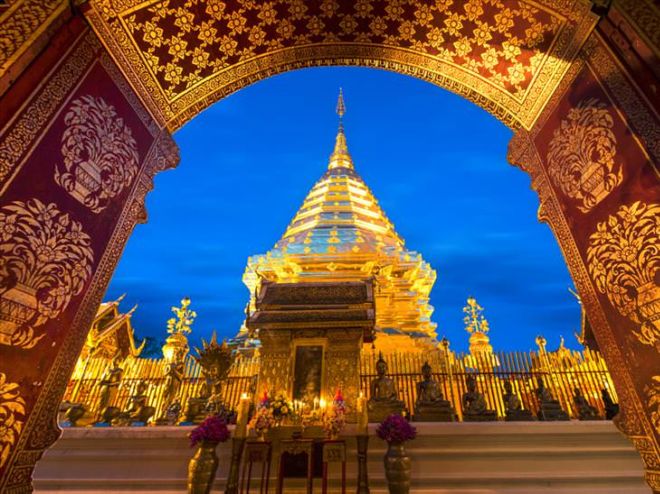 This temple is located on the slopes Doi Suthep Mountain next to the city of Chiang Mai in northern Thailand, and boasts an incredible view from its 3,280-foot-high location. After you reach it by cable-car, make sure you see the beautiful and famous dragon staircase. This temple is the second most important in the country (after the Emerald Buddha temple).
4. Royal Palace, Bangkok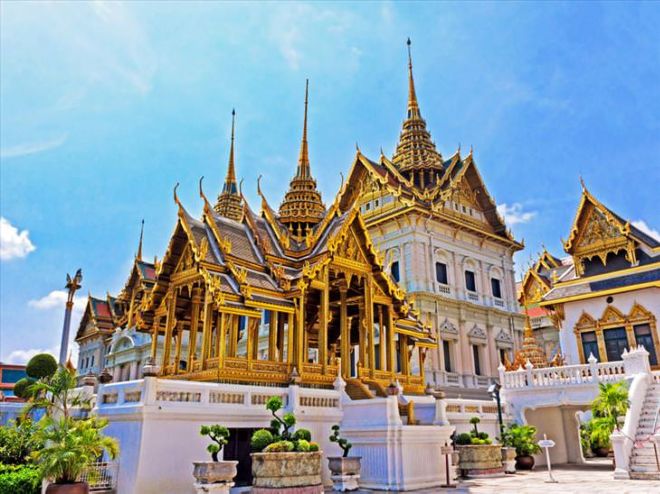 This palace has been the residence of the kings of Siam (Thailand's previous name) since 1782. Today, it is mostly used for the Thai monarchy's official ceremonies. It's also home to the Emerald Buddha temple, the most important in the country. Its exterior is a combination of traditional Thai and classic European architectural styles, while the beautiful interiors are loaded with ancient artifacts and marvelous decorations, making this a must-see attraction.
5. Wat Pho Temple, Bangkok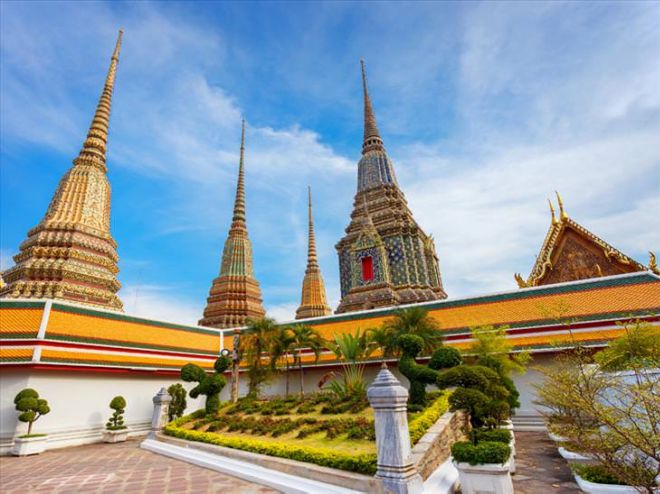 Also known as the Temple of the Reclining Buddha, Wat Pho is one of the oldest temples in Thailand. The Reclining Buddha is 43 meters (141 feet) long and stands 15 meters (50 feet) tall. In addition, the compound houses over 1,000 Buddha statues, as well as special structures that are said to contain the ashes of Buddha himself. It's customary for visitors to place coins in a few of the 108 bowls representing the qualities of Buddha, believing it brings good luck.
6. Khao San Road, Bangkok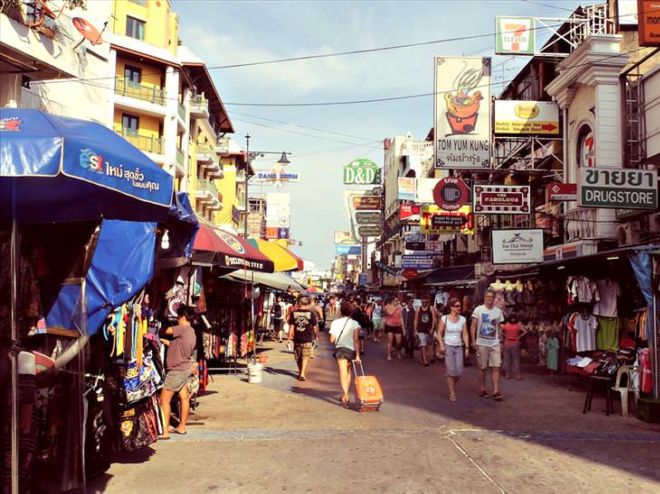 This bustling road offers a highly sensory experience and is truly representative of Bangkok's limitless energy. Here you'll find endless rows of stalls offering food, memorabilia, fabrics, or pretty much anything you can imagine. Bars and restaurants also abound, acting as gateways to Thai culture. Be warned though, it's a great place to immerse yourself, but it's not a place for fine dining.