1. CONRAD MALDIVES RANGALI ISLAND RESORT, Maldives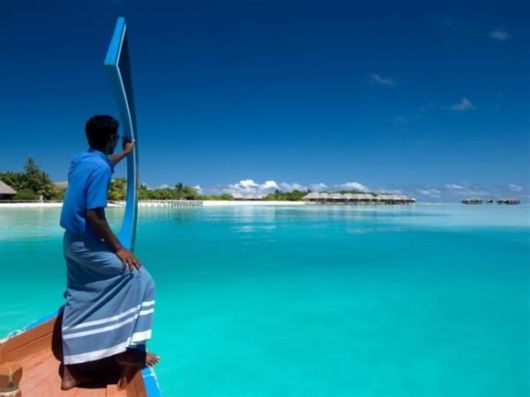 At the 5 star Conrad Maldives Rangali Island Resort, you?ll stay in one of the 50 villas built on stilts ? some up to 500m out to sea ? with views of the lagoon and the Indian Ocean. You can also have dinner at the Ithaa Undersea Restaurant, which is 16 feet below sea level with views of the reed and marine life.
2. BANYAN TREE PHUKET, Phuket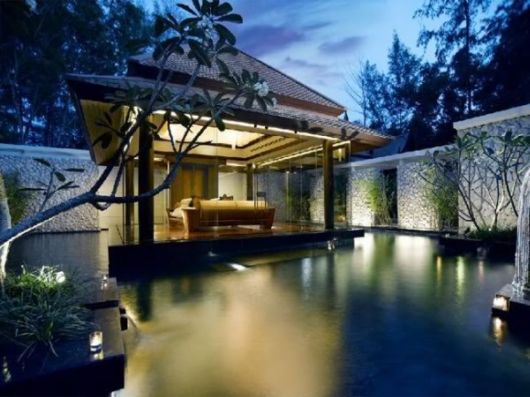 This internationally acclaimed hotel in Phuket is bordered by the Andaman Sea. Surrounded by water, guests can enjoy the sounds of the flowing lagoon and tropical five star living with their own private pool surrounded by coconut trees.
3. ATLANTIS THE PALM, Dubai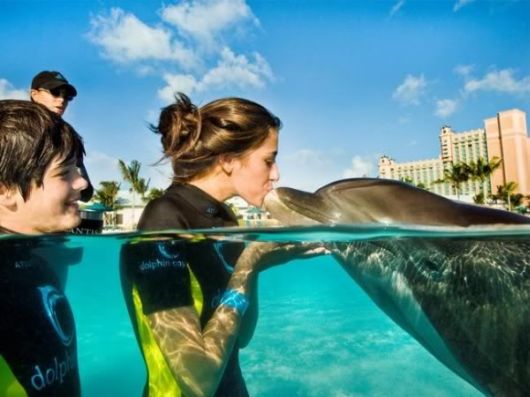 This five star resort is located on Dubai's Palm Jumeirah, the manmade, palm-tree-shaped island just off the Jumeirah coast. The resort is a good choice for travellers seeking an action-packed aqua holiday, as it's home to an Aquaventure Waterpark, Dolphin Bay, The Lost Chambers marine viewing site and a dive centre for travellers looking to take part in scuba lessons and excursions. The Lost Chambers Suites also offer guests underwater views of the Ambassador Lagoon from both the bedroom and bathroom.
4. MANDALAY BAY RESORT, Las Vegas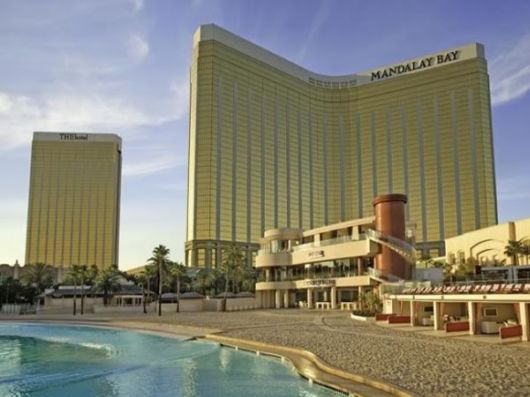 The Mandalay Bay Resort in Las Vegas has been described as an 'oceanic island paradise', despite being located in the middle of the Nevada desert. The four star resort is built on eleven acres of beach environment, and is home to three pools, a river, an adults-only pool, a 1.6-million gallon wave pool with a sand-and-surf beach, and an onsite shark reef aquarium. The property's main 'beach' area also doubles up as an outdoor concert environment with a massive stage extending out of the wave pool.
5. THE PALACE OF THE LOST CITY, South Africa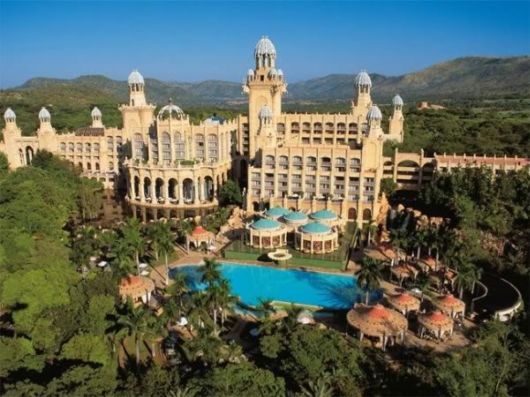 Travellers looking for an action-packed water adventure holiday need not look any further than The Palace of the Lost City, Sun City's five star flagship hotel. Set amid twenty-five hectares of botanical jungle, guests are surrounded by an array of water features including winding cascades and waterfalls, lakes, lagoons, wave pools and water adventure rides.
6. ATLANTIS ROYAL TOWERS, Bahamas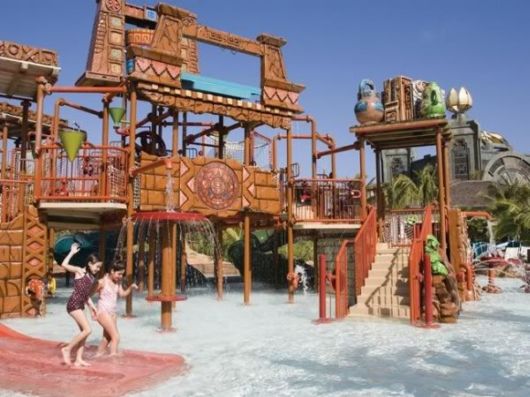 The four star Atlantis Royal Towers is located on Paradise Island in the Bahamas and occupies 171 acres of the island. The resort has been designed around the mythical theme of the Lost Continent of Atlantis, and the $15 million marina features its own village as well as the Caribbean's largest casino. As far as activities go, guests can opt to swim with the dolphins or sea lions or ride on a water slide through shark-infested waters.
7. LE MERIDIEN BORA BORA, French Polynesia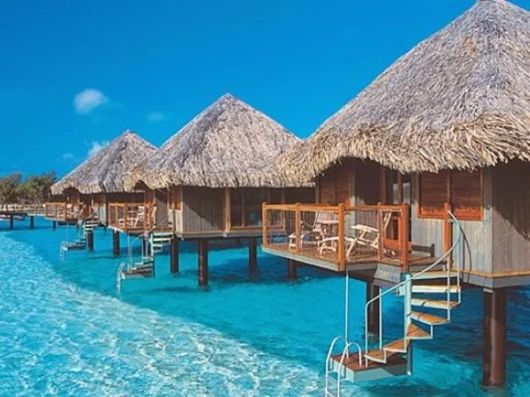 Guests will be in paradise at the Le Meridien, located on the famous tropical island in the world – Bora Bora. The four star resort is made up of ninety-nine tropically themed bungalows, and you can see the marine life through the glass bottomed floor of the over-water ones. Guests also have access to traditional Polynesian outrigger canoes, jet skiing, sailing, shark feeding and scuba diving.
8. MARINA BAY SANDS HOTEL, Singapore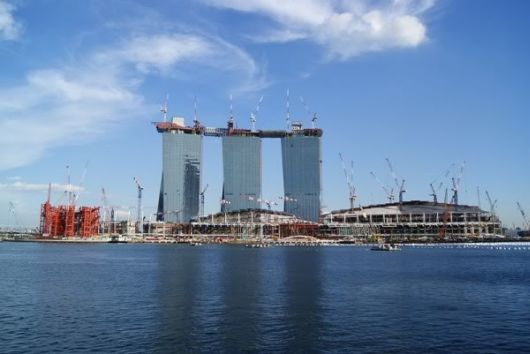 For a water experience of a different kind travellers should book a stay at the five star Marina Bay Sands Hotel in Singapore. This hotel has been described as an 'awe-inspiring structural masterpiece' thanks to the 'Sky Park', which is an oversized infinity-edge pool that spans the top of all three hotel towers and extends 65 metres beyond, with views of Mandalay Bay and the sea.
9. HILTON AUCKLAND HOTEL, Auckland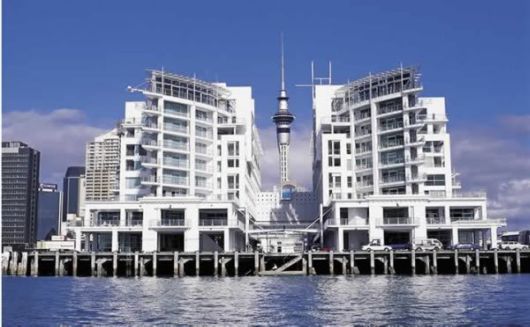 Located 300 meters out to sea at the end of Princes Wharf, the Hilton Auckland hotel is a welcoming haven just a short walk from Auckland CBD. Enjoy stunning views from this Auckland hotel?s White restaurant and Bellini Bar or take a dip in the outdoor heated lap-pool with its unique underwater viewing window.
10. GRAND BAY HOTEL ISLA NAVIDAD, Mexico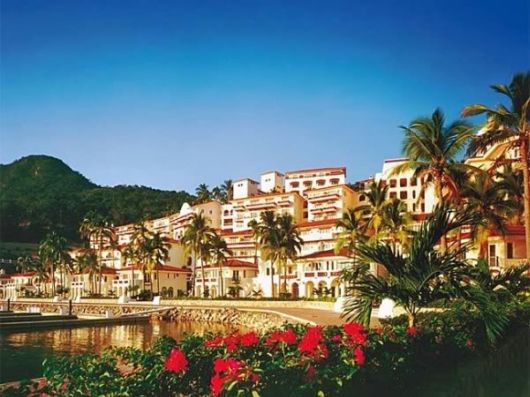 Navidad on the Pacific Coast has panoramic views of the ocean, lagoons and mountains . This four and a half star hotel is built in a sheltered cove on Manzanillo's Isla Navidad, and boasts a private yacht marina and beach. Deep sea diving
11. VILLA SEMINYAK, Kuta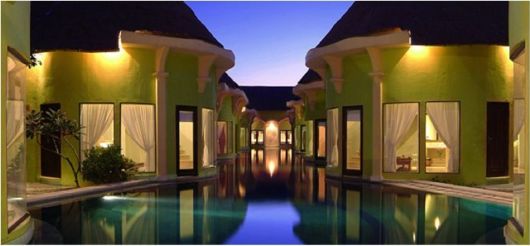 Imagine being able to slip into the pool from your front door.
And the water edge of the 60-metres-long lagoon is just right outside your window.
That?s what you get when you stay in the Lagoon Villa at Villa Seminyak, which is just a short distance from the Seminyak beach.
How much closer to the sea can you get? (Pun fully intended)
12. WATER VILLA, Bali, Indonesia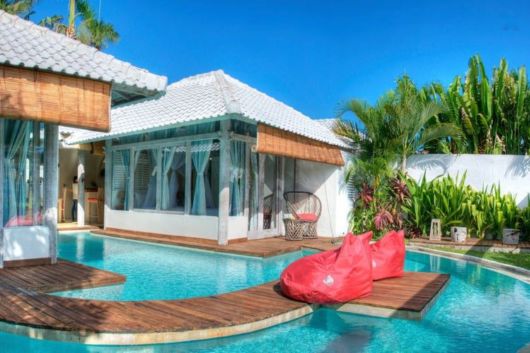 Feel like a mermaid at this Water Villa
Do you love water? Is soaking in cool calm water your favourite pastime, and you wish you were born a mermaid?
If so, you?ll love this exotic water villa, one of the rare villas you?ll find in Bali that?s completely surrounded by water.
In fact, the first thing that greets you upon entering the villa is the pool!
You also get two huge comfy beanbags for nights when you just want to soak your feet in the water and admire the starry night sky.
13. BAMBU INDAH, Gianyar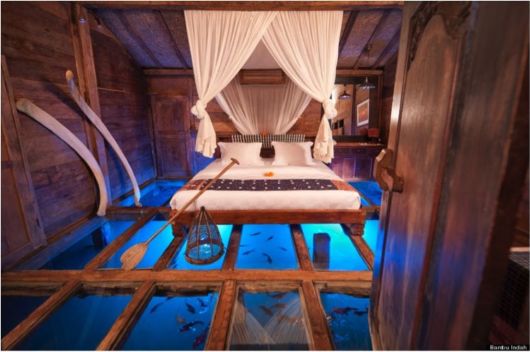 You?ve heard of glass-bottomed boats to be sure, but have you ever seen a glass-bottomed bedroom like this?
This room (Udang House) at the eco-luxury resort Bambu Indah in Ubud sits on a shrimp pond, and its tempered glass floor panels allow you to be conscious of sleeping on top of the water, literally.
Before you snooze, you can watch the fish swim by. The underwater world is right beneath your bed.
And if that?s not close enough to nature, you can also bathe under the stars (or sun) ? in its glass-tiled bathroom.
Isn?t nature the best therapy for a stressed mind and body?
14. ST. REGIS, Bali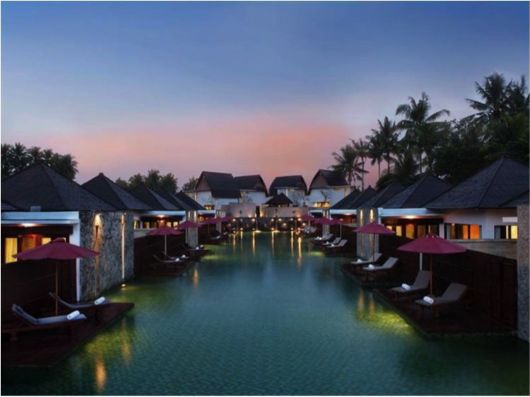 We mean it ? this villa is almost entirely surrounded by water.
Can you imagine having breakfast on this pavilion that sits on a crystal clear blue lagoon, half the size of a football field?
That?s the level of luxury you?ll enjoy if you stay at the Lagoon Villa at St Regis Bali, which is situated along Nusa Dua?s exclusive beach, set against the backdrop of the Indian Ocean.
Oh, and did we mention that you may get your very own private butler (who stays in separate quarters) too?
15. WATER GARDEN HOTEL, Bali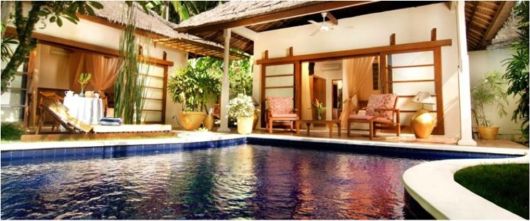 Because that?s exactly what the boutique hotel is ? a huge waterlily garden.
And you?re in the middle of it.
You can lounge by your room or private pool, and take in all that lush water greenery all around you, topped with fountains and tiny streams that meander through the resort.
But that?s not all. The Watergarden boasts of its close proximity to natural beauty. It?s nestled in the seaside village of Candidasa in East Bali, close to Mount Agung, fields of rice terraces and traditional villages.
What more can you ask for?
16. FURAMAXCLUSIVE, Jalan Melati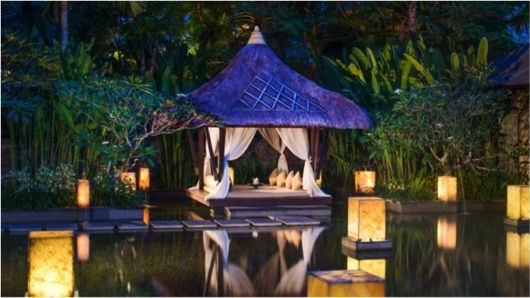 Have you always wanted your own spa pool, and get therapeutic massages in the comfort of your own villa?
You can enjoy all that at FuramaXclusive, which is also aptly located in the midst of vast paddy fields in Ubud, the very place to rejuvenate your body and mind.
What better way to spend an evening than to laze on your sundeck by the huge lagoon that your villa sits on? And when you feel like it, you can always slip in for a calming night swim.
That?s water-therapy for you ? what water villas should be all about, isn?t it?
17. YASAWA ISLAND RESORT & SPA, Fiji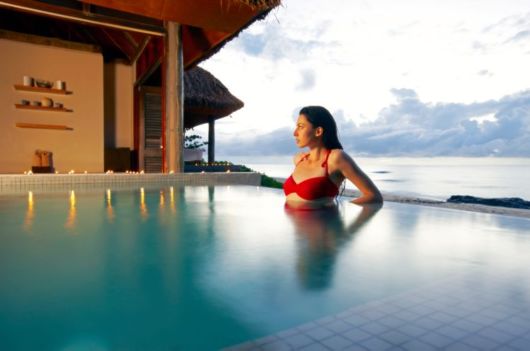 There are 15 words in the Fijian language meaning Heaven and ?Yasawa? is the first word. Yasawa Island Resort and Spa is an exclusive luxury resort on one of the most remote and unspoiled islands of Fiji.
Just 18 luxury bungalows are hidden among the palms, each just a few steps from a pristine white beach. Swim in crystal clear waters, dive on vividly colored corals, connect with an ancient culture or indulge in Fiji?s first beachfront spa. Whatever you choose to do at Yasawa, you?ll do it in complete seclusion.