The Best Road Trips America Has to Offer
America is a land of open roads and more incredible sights to see than you can imagine. The open roads and stunning views are all there, just waiting for you to come. If you have always wanted to go on one of these rips, then now is the perfect time to do so. It's much easier than you think; all you need to do is pick a route and drive away?
The Pacific Coast Highway, California to Oregon and Washington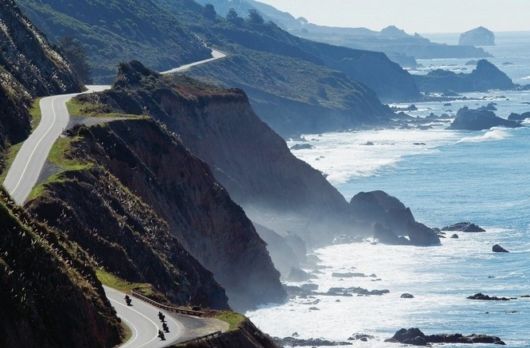 This is an incredible drive from California all the way to Washington, with the beautiful Pacific Ocean always there by your side. Make sure you stop by Hearst Castle, the Prehistoric Gardens in Oregon and the amazing aquarium in Monterey.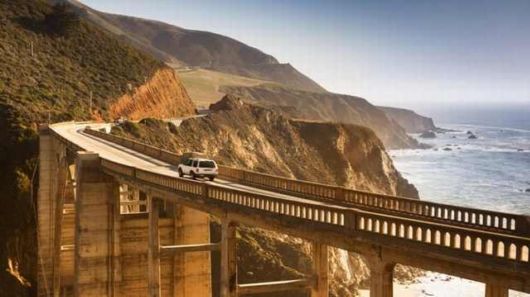 Seward Highway, Alaska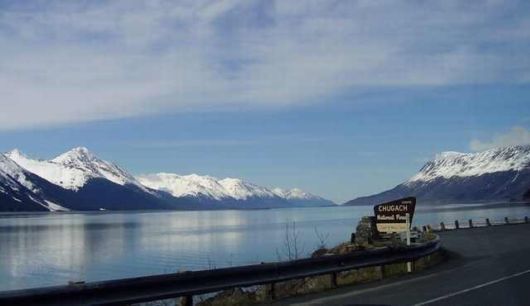 This is an extremely beautiful road which replaces billboards and toll booths with waterfalls, mountains, and blue glaciers. The road isn?t very long and is full of great places to stop Chugach State Park and Mount Alyeska.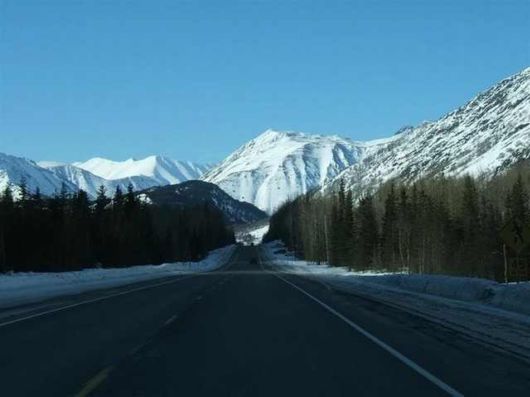 Road to Hana, Hawaii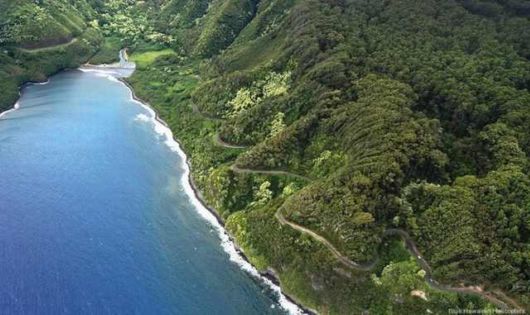 This trip will take you along the North-Eastern coast of Maui and make you wish you could tear the roof off your car. Stop by at the Garden of Eden Maui Botanical Gardens Arboretum, the Hana Lava Tube and Twin Falls.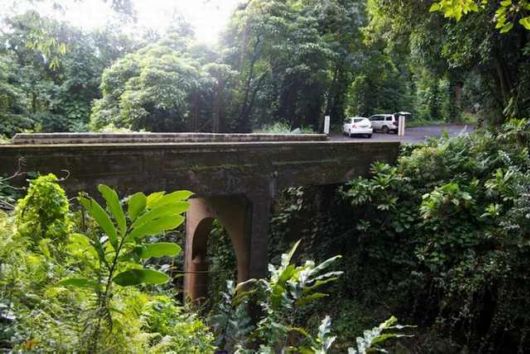 Beartooth All-American Highway, Montana to Wyoming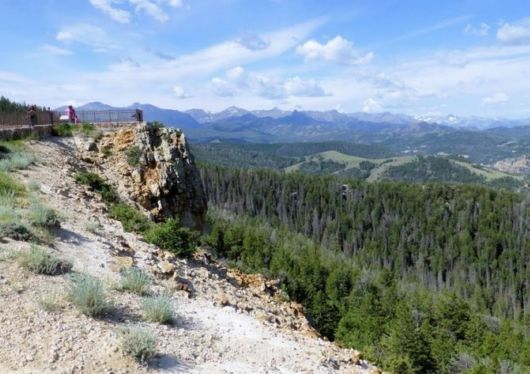 The winding road through Montana and Wyoming isn't very long, but along the way you'll see no less than 20 mountains and thousands of glistening lakes. You can stop by Beartooth Bridge, Clay Butte Fire Lookout Tower, Lake Creek Falls and just about anywhere else.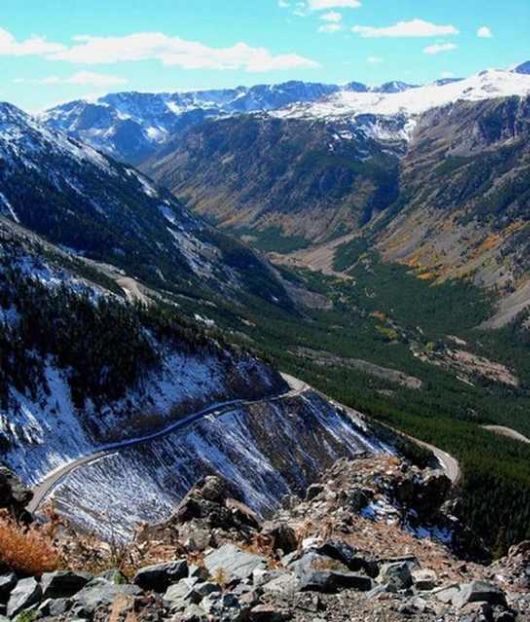 Blue Ridge Parkway, Virginia to North Carolina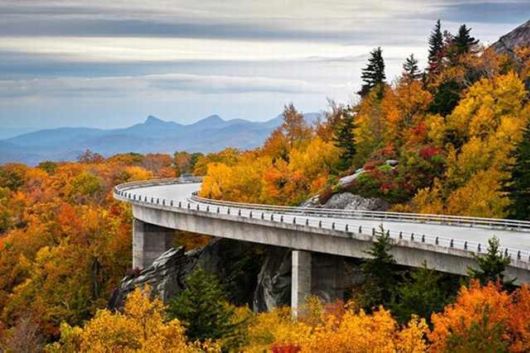 This route will take you through the Appalachian Highlands, one of the most popular spots in the National Park Service. It's a stretch of lush southern American wonderland that will warm your heart. Where to stop: Looking Glass Rock, Humpback Rocks in Blue Ridge, Roanoke and Blowing Rock.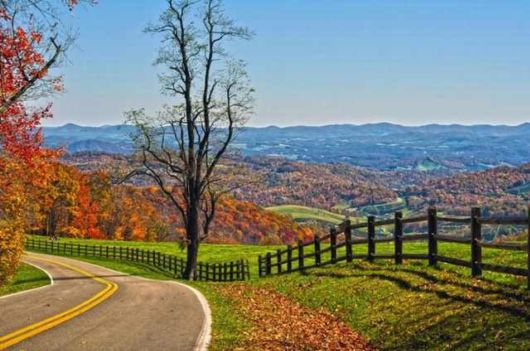 The New England Coast, the I-95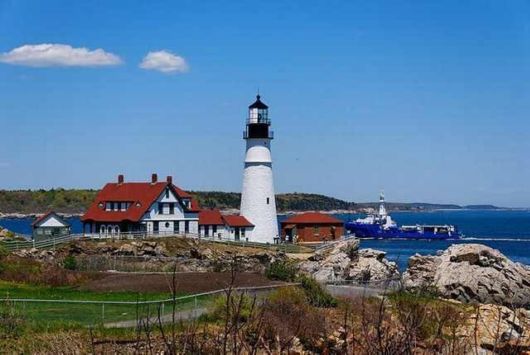 The perfect summer road trip that will fill all of your seafood fantasies and serve them along with some fantastic views. Grab a bite wherever your nose tells you to, and also have a look at the Garbage Museum, Freedom Trail and Acadia National Park.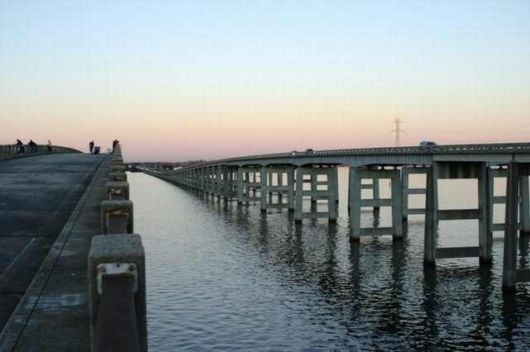 The Santa Fe Trail, New Mexico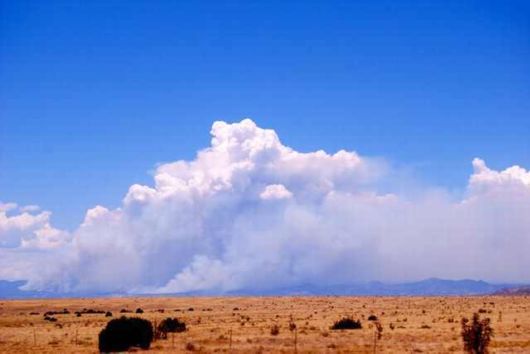 New Mexico has a lot more to show for itself than what you might think. This road is a snapshot of the old west with prairies, volcanoes and old ghost towns. Stop at Philmont Scout Ranch, Railroad Boomtown, Capulin Volcano National Monument and Clayton Lake State Park.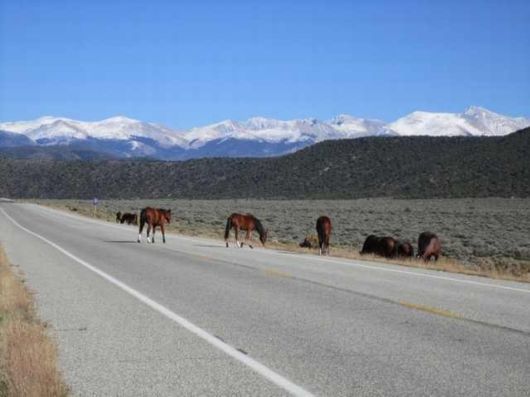 The Pacific Northwest Wine Country, the I-84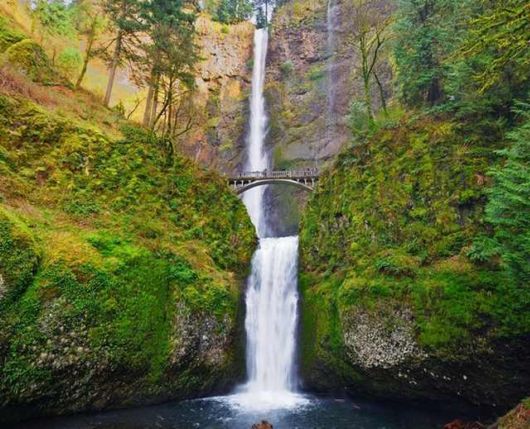 For the people who have been to Napa Valley and want something new. Start from Salem, Oregon and drive to Walla Walla, Washington. Along the way you will see beautiful vineyards, hidden waterfalls, the Columbia River Gorge and Chateau Ste. Michelle Estate, K Vintners.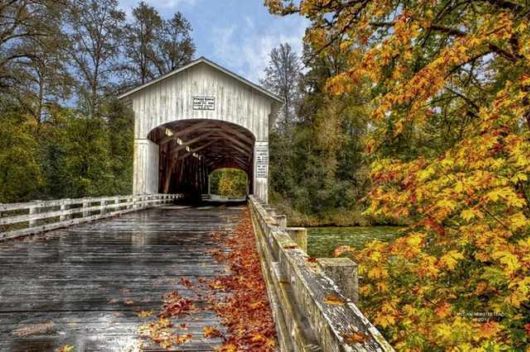 San Juan Highway the Million Dollar Skyway, Colorado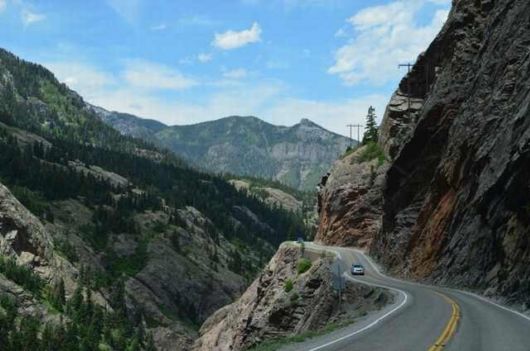 The proper to experience the Rocky Mountains is by a road trip. As you drive all around the mountains you will be able to admire their majesty from every possible angle. Where to stop: Mesa Verde National Park, Durango and the Silverton Museum.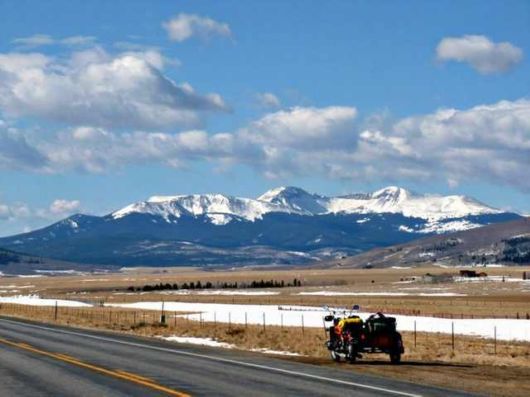 Black Hills Route, South Dakota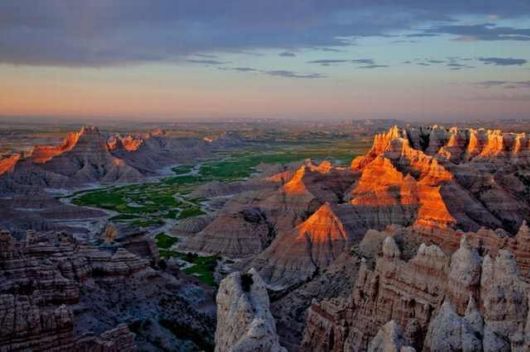 Historical sites? Check. Breathtaking landscapes? Check. Evergreen mountains as far as the eye can see? Check. Make sure you visit Mount Rushmore, Badlands National Park's Window and Castle Trails, Wall Drug Store, Custer State Park's Wildlife Loop Road and the Cathedral Spires Trail.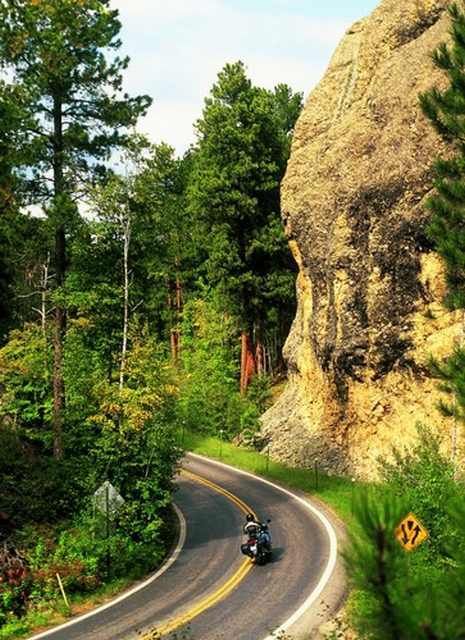 The Blues Highway, Tennessee to Mississippi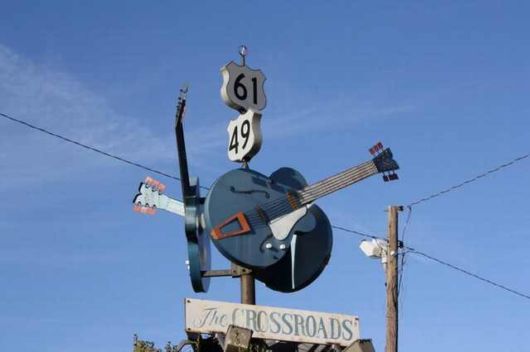 Route 61 is a great drive along the Mississippi River for anyone who loves Blues and BBQ. Turn up the radio as you drive through the Stax Museum of American Soul Music, Tunica, Hopson Plantation and Rosedale.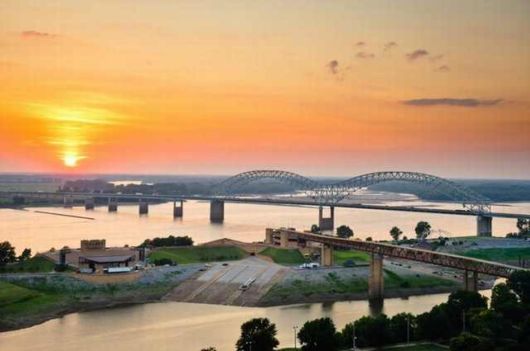 Highway 49, California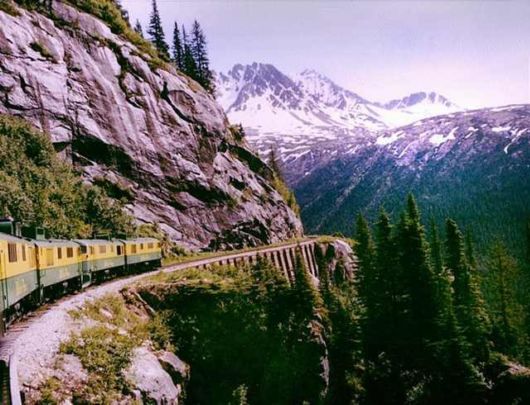 California's Gold Country is tucked in the foothills of the Sierra Nevada Mountains. The beautiful valleys and lovely vistas are the same as they were back in the days of the Californian gold rush. Stop by Railtown State Historic Park, Marshall Gold Discovery State Historic Park and Placerville's Cozmic Cafe.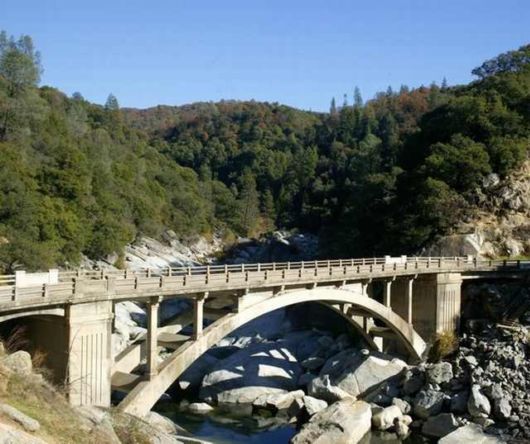 Bourbon Trail, Kentucky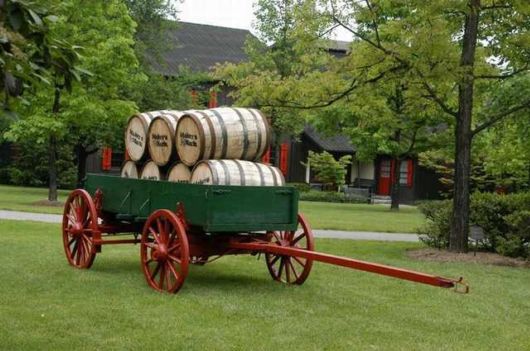 Never Drink and drive friends, but it's ok to drive, drink and go to sleep. This central Kentucky trip is filled with rolling hills and meadows, streams, bluegrass-lined roads and plenty of quality bourbon distilleries. If you can find the time, you might also want to visit the Belle of Louisville steamboat, Knob Creek, Oscar Getz Museum of Whiskey History and the Bourbon Heritage Center.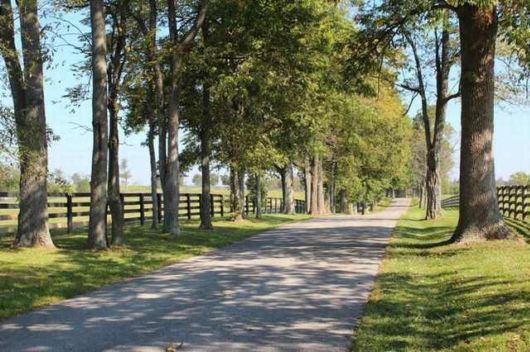 The Overseas Highway, Florida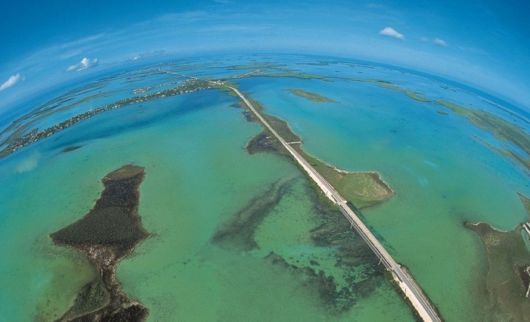 Florida's iconic Route 1 has over 40 bridges and a whole lot of water. It's one of the most extraordinary drives in the US and it will take you across the Florida Keys with a big smile on your face. Stop by at the Dolphin Research Center, the Seven Mile Bridge and anywhere you want to dip your legs.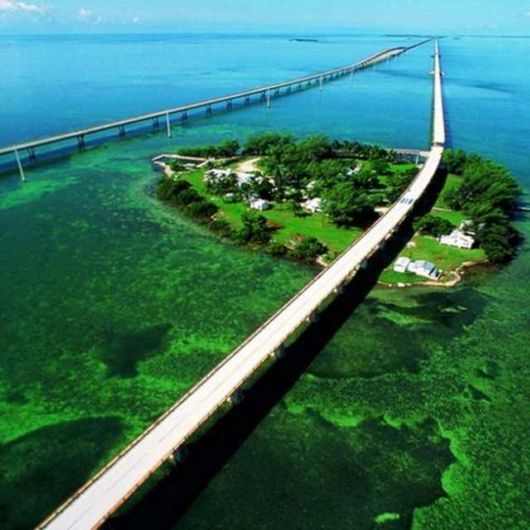 Following Lake Michigan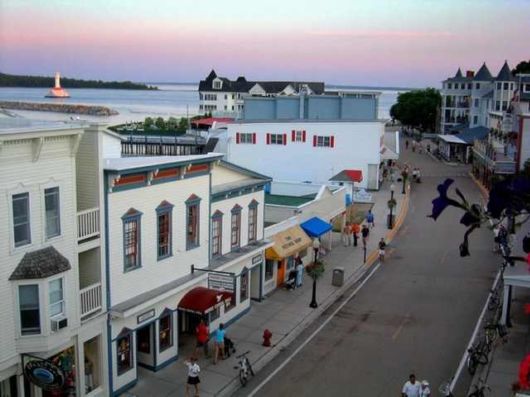 Michigan isn?t the first place you will think of when it comes to the beach, but the lake is in fact a great place to get away and soak up some sun. This trip goes up Lake Michigan's western shoreline to Mackinac Island, and while it's a bit longer than most other road trips here (413 miles/665 Km), it is still great for families looking to take a fun, long trip together. Places to visit: St. Joseph, Windmill Island Gardens, Mackinaw City and Sleeping Bear Dunes.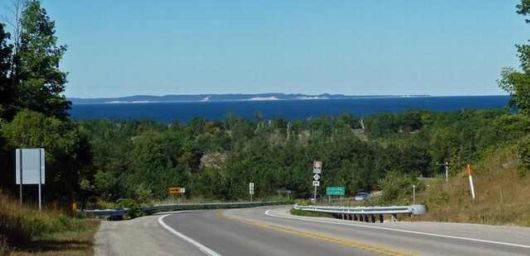 Bluebonnet Tour, Texas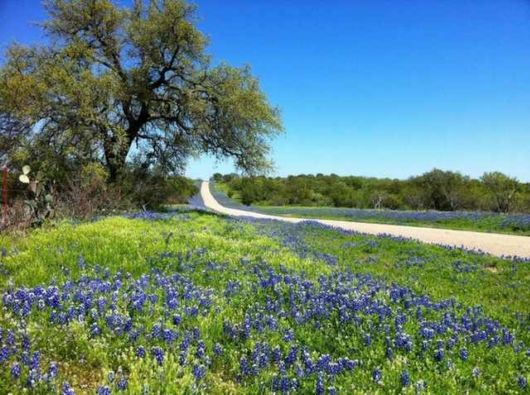 The drive from Austin to Johnson City's Wildflower Loop and Burnet will take you through the bluebonnet mecca of Texas. You will see more flowers and gardens along the way than you have ever seen before. Stop and smell the flowers at Lady Bird Johnson Wildflower Center, Pecan Street Brewing and Becker Vineyards.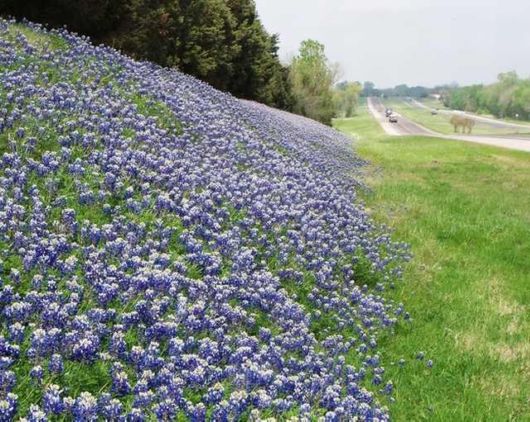 Great River Road, Minnesota to Louisiana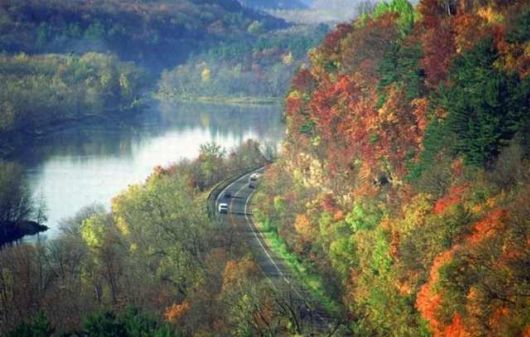 This journey stretches along the Mississippi River (the longest river in the United States) and is meant for people with a true passion for road trips. Along its 2,069 miles (over 3,300 km) you will get a taste of both the past and the present, with a side dish of spectacular views.
The trip starts at Lake Itasca and ends in the New Orleans Bayou, but even if you do just a small part of this road you will still be in for a great experience. Where to stop: Crossroads (MI), Galena (IL), "The Grotto" in Dickeyville and Wyalusing State Park.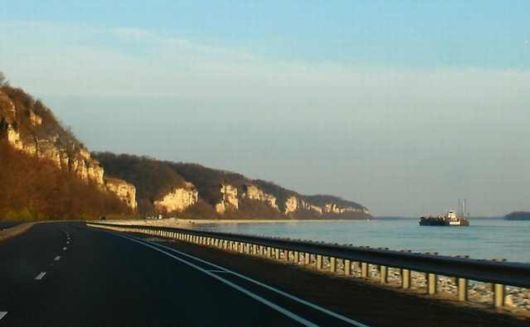 La Ruta Panorámica, Puerto Rico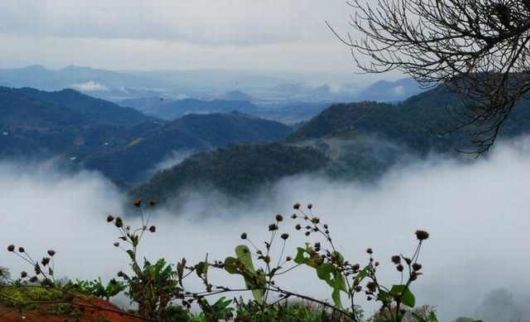 Literally translated to "The Scenic Route," Route 66 is filled with coffee plantations, wild horses and waterfalls. It?s only 167 miles long (270 km), and it has a feeling no other place I've ever been to. Recommended stops: Museo del Cafe, Cerro de Punta and Plaza de Colón.
Highway 12 Scenic Byway, Utah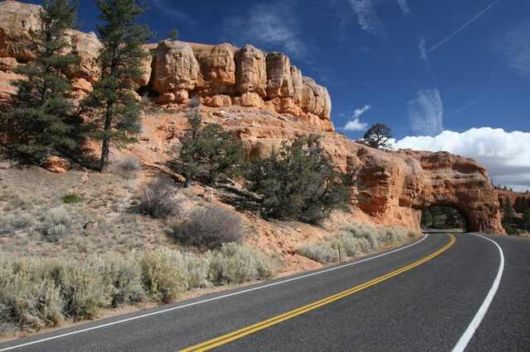 This route winds between Capitol Reef and Bryce Canyon national parks. It features sandstone canyons, cute little towns and striking colors that can only be made by nature. Despite the fact that it's only 122 miles (180 km) there are still many things to see Hell?s Backbone Grill, Kodachrome Basin State Park and the Anasazi State Park Museum.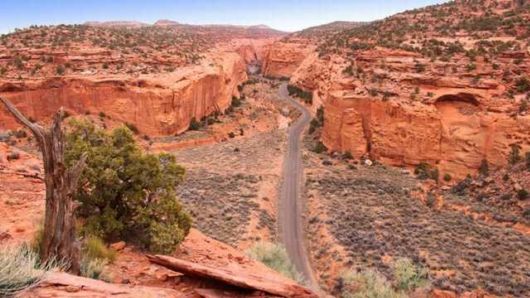 US Highway 50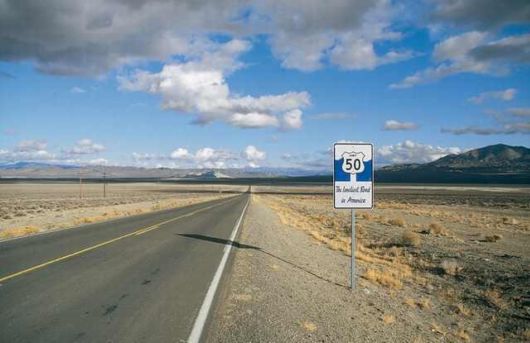 The BIG one? Highway 50 is a cross-country, border-to-border road, that goes from San Francisco to The Chesapeake Bay. It runs through a dozen states and four state capitals. It offers more sites and views than I could ever list, and it's gorgeous beyond imagination. You'll cover a distance of 3,200 miles (over 5,100 km) and experience an adventure no other. Where to stop? It all depends on you, nothing but freedom on this road trip.